This is Betty.
I made her for me, and she happens to look just like my grandma when she was young.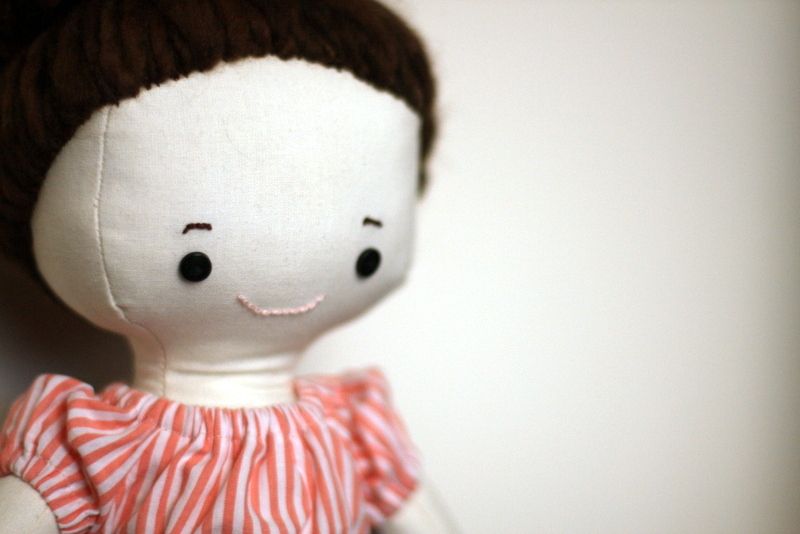 It took me 2 days to figure out this yarn hairstyle. And yes, it's now available as an option (for an additional charge) on a custom order.
And I also did more complicated clothing- a peasant shirt.
And a paperbag skirt.