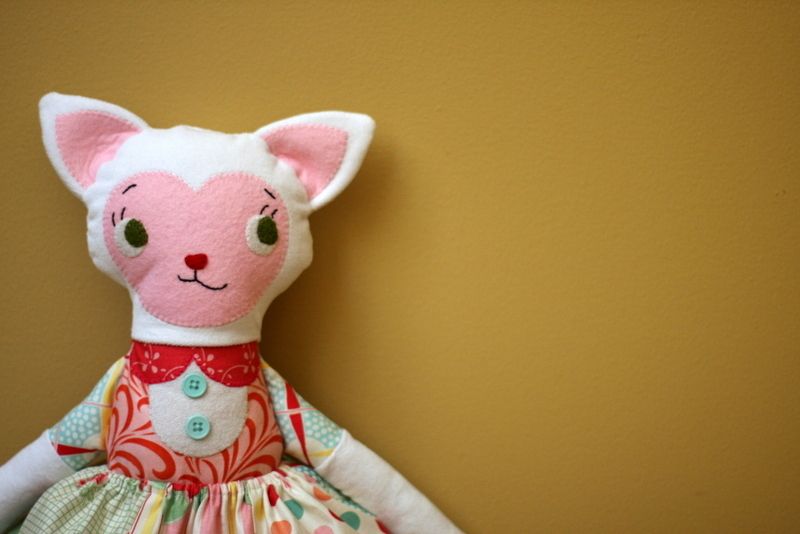 Oh hey there.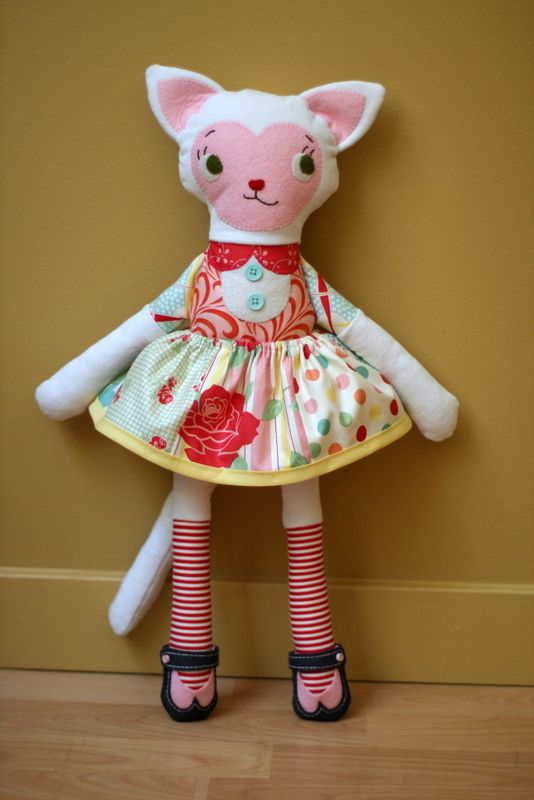 Meet Alice.
I got an email last Wednesday from Joyce asking if I could make her a kitty for a party on Saturday. I said of course! I can sew her up real quick!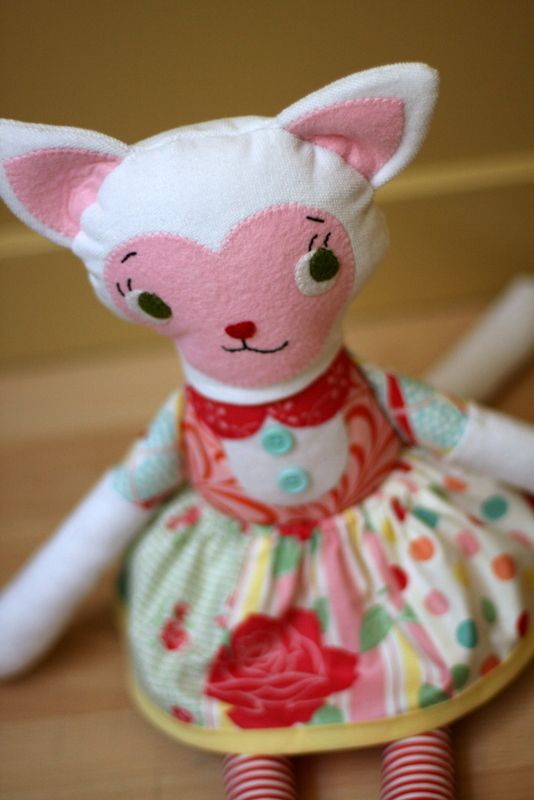 I found this amazing white non corded corduroy- have you ever seen it? It's fabulous and velvety and perfect for kitties.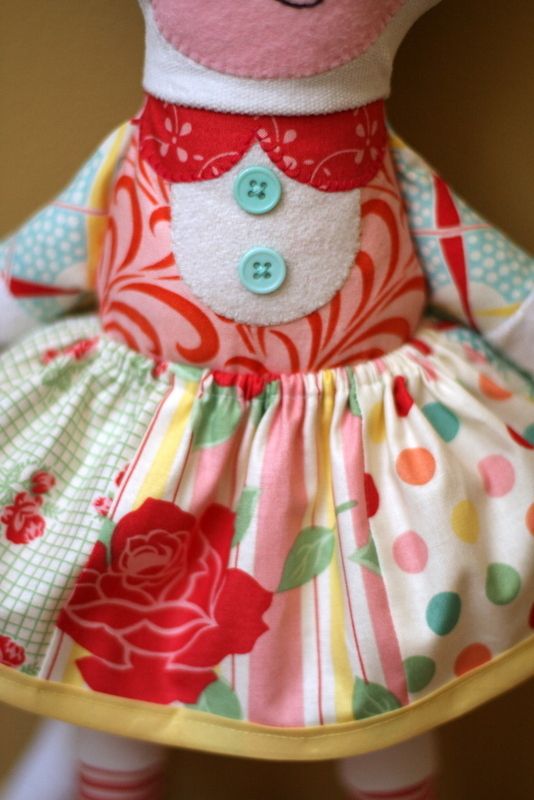 The very first kitty I ever made was a lot like this one- luckily I had enough of the fabric left over to make this one too!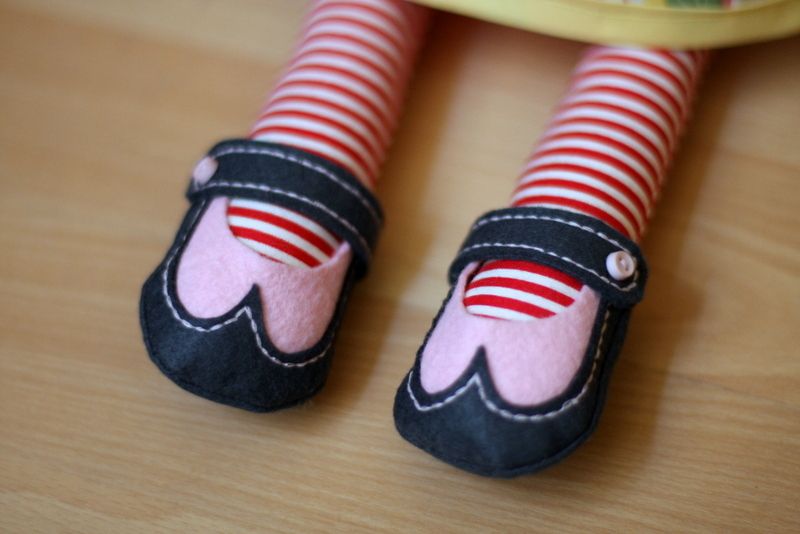 I love these tiny shoes!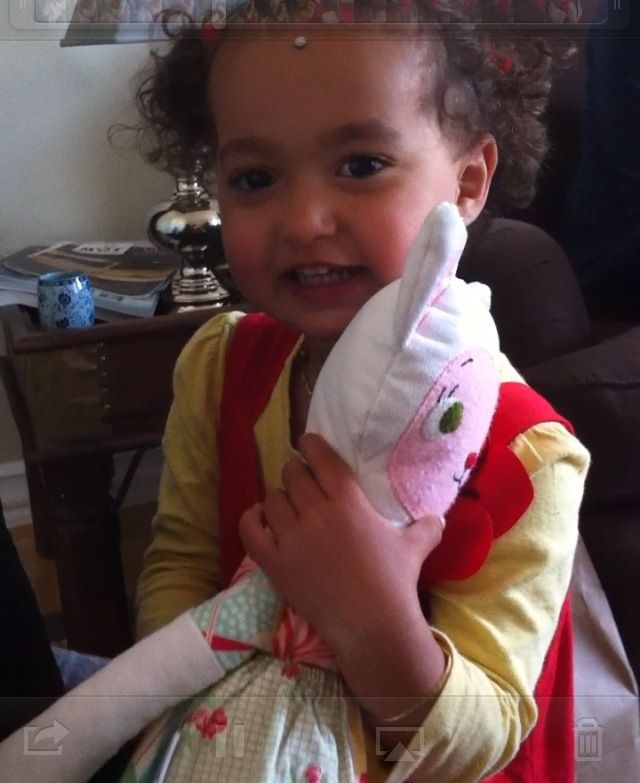 And here is the lucky lady with her new kitty!