After making the Annie doll, Lindsay loo-loo asked me to make her a doll- for her birthday. I found a really cute doll clothing pattern- written for the American girl dolls, which are a little bigger than the doll.
I made the dress first: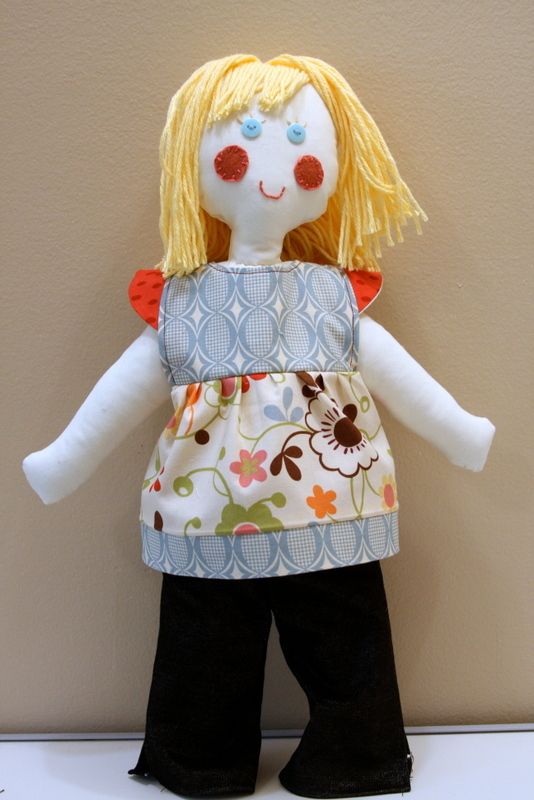 So I made the shirt and pants. Still too big, but since I waited till the last possible minute, they will have to do. I am going to have to alter the pattern again, but they weren't as hard to sew as I thought they would be.
And Lindsay absolutely loved her doll. Now she just needs some smaller clothes!