What a dapper young fellow!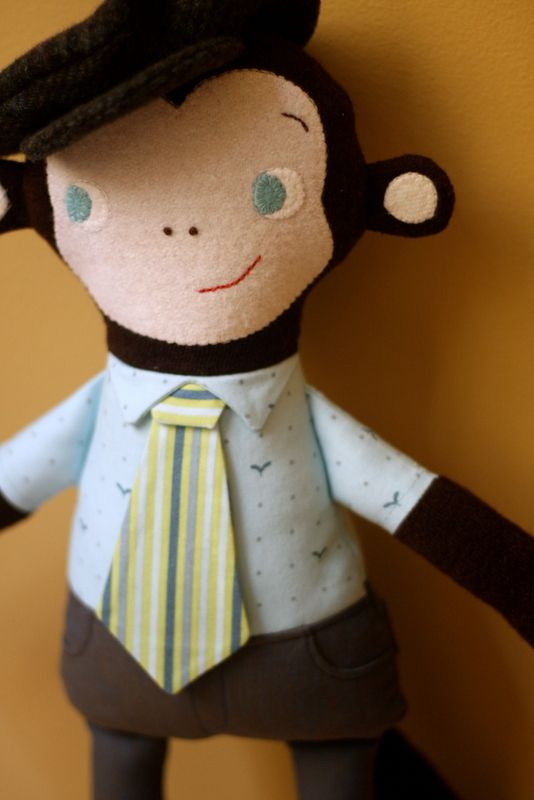 My only nephew is turning one in a few days- so I made him a monkey. I know he's a little young for a monkey- but I couldn't help myself.
His poppa is an architect, so dressing the monkey in his finest was a must. And besides, I love details.
Bound to lose some of these some day, but whatever!!
Happy Birthday Van!!


I got the sewing room/office all set up so that I could make this lil guy before flying back home for Van's birthday party. I had so much fun "shopping" for the fabric from my very full stash. I have given myself a rule:
no shopping for fabric in the city until my stash is somewhat depleted. I have forced myself not to google the fabric shops, so I won't eben know where they are to tempt me!