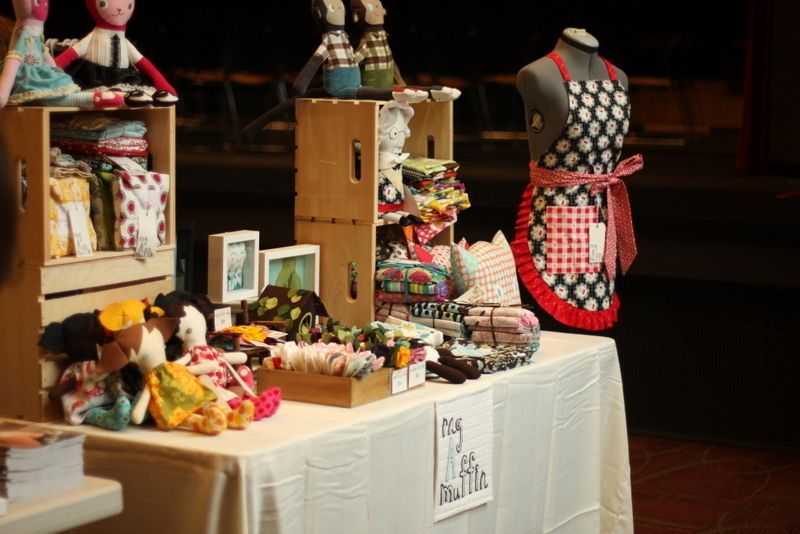 The show went SO well! It was so well planned, so many wonderful people came!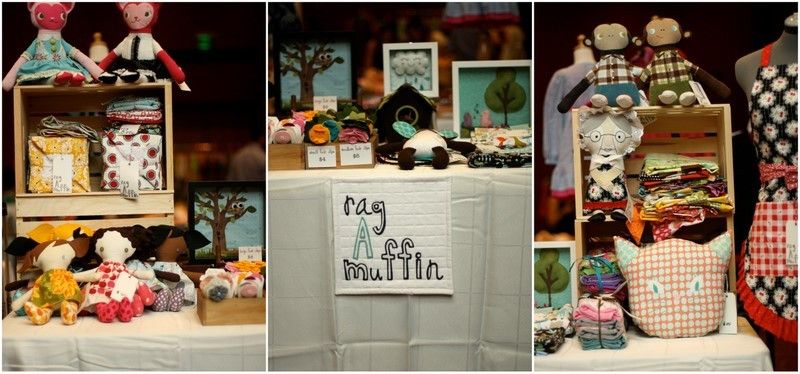 I was lucky enough to get a table at the end- so I could put my dress form to the side which meant more room for the stuff on the table.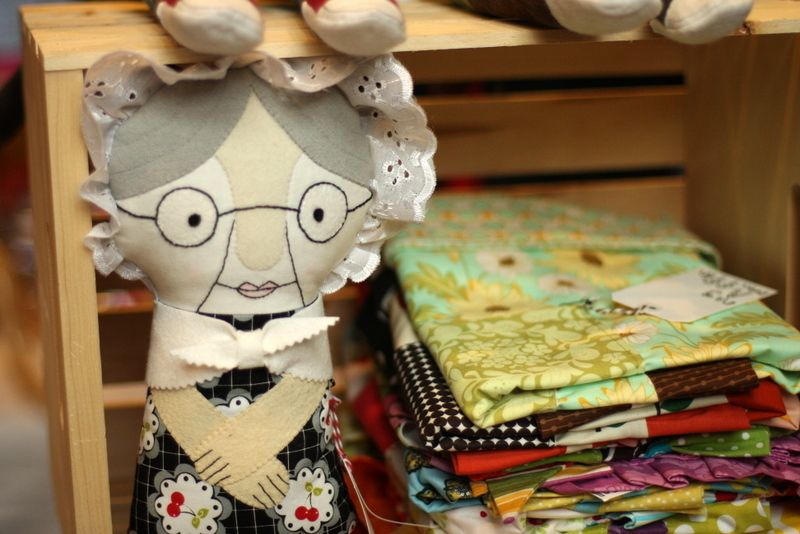 Lil granny sitting next to the aprons...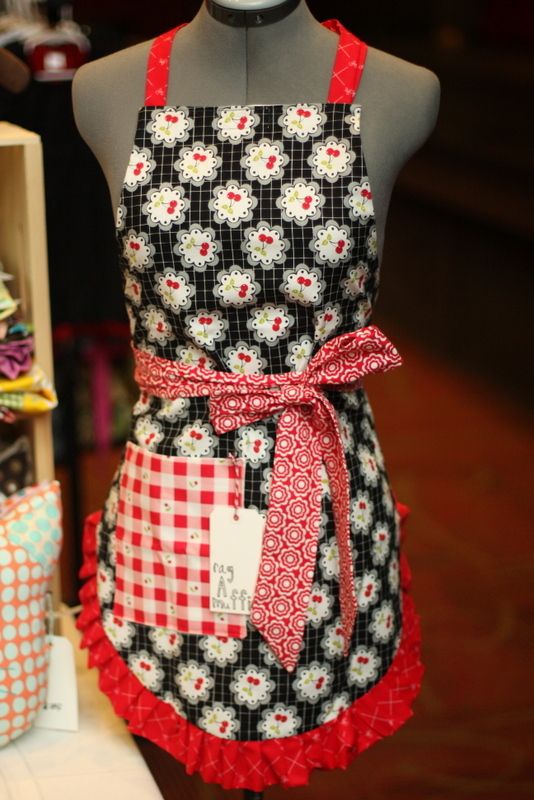 I've been invited to their Holiday event- and I'm thinking I just might say yes!

I got a few custom orders at the show, and this week they just keep rolling in- thanks so much guys!

I love, love, love that I am finally working for myself, sewing and creating, my ultimate dream job.