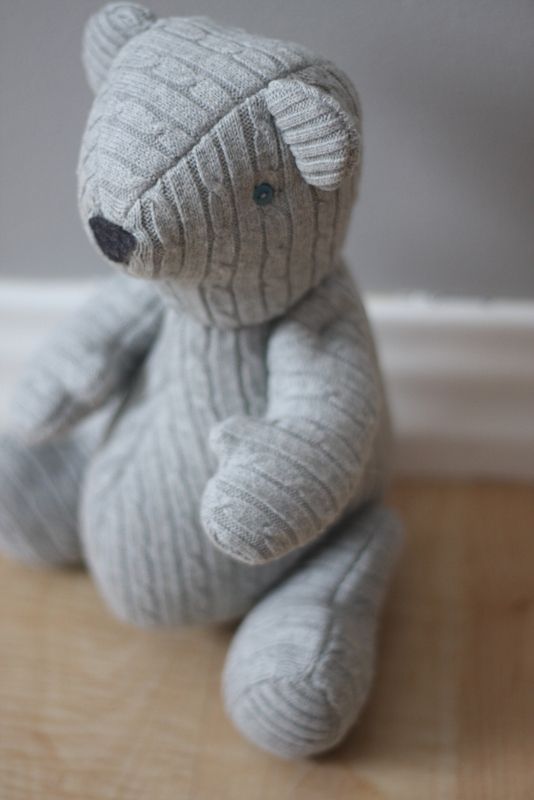 Meet Mr. Thor.
I used an old and (never worn) grey sweater from Old Navy. It looks much better as a bear than as a sweater. Hence the never worn. I swear Old Navy sweaters always fit wonky. I need to stop buying them.
I made him for Van for Valentines day.
Another project from Wee Wonderfuls. Yes, I have been busy.