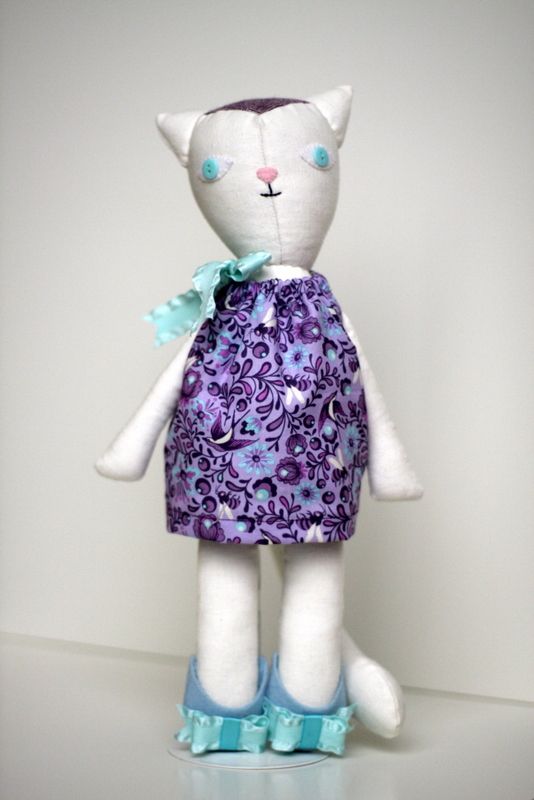 I got a request for a girly non-pink Katy Kitty.
She got a dress out of the coveted Tula Pink fabric!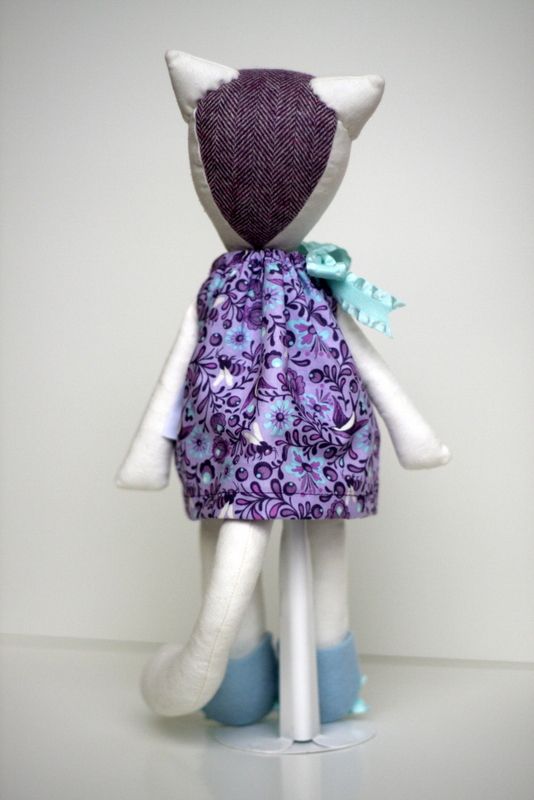 Some gorgeous purple herringbone wool on the back.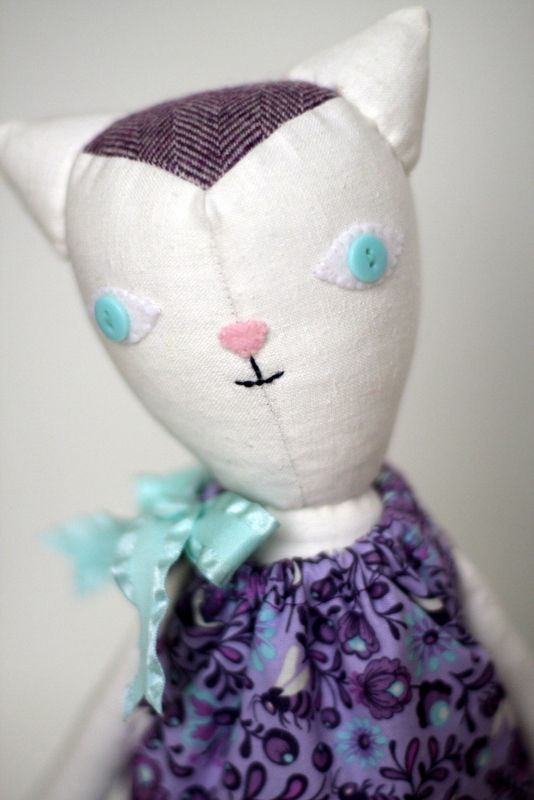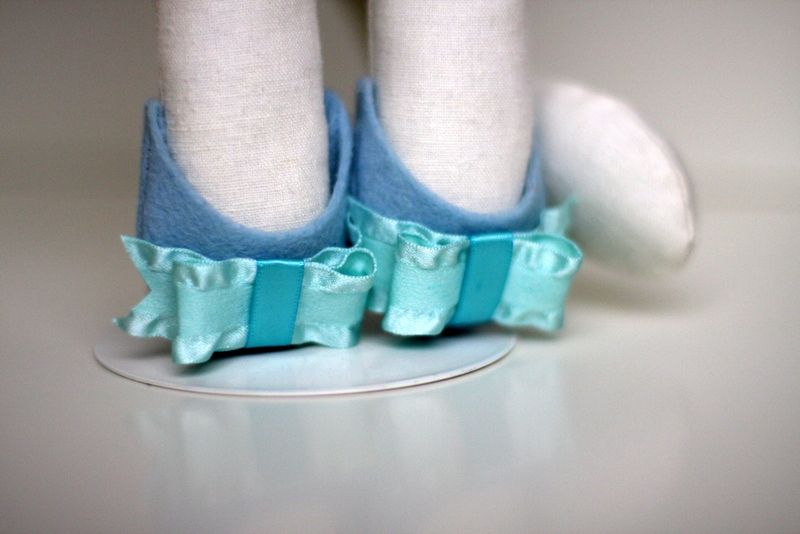 Cutest shoes!!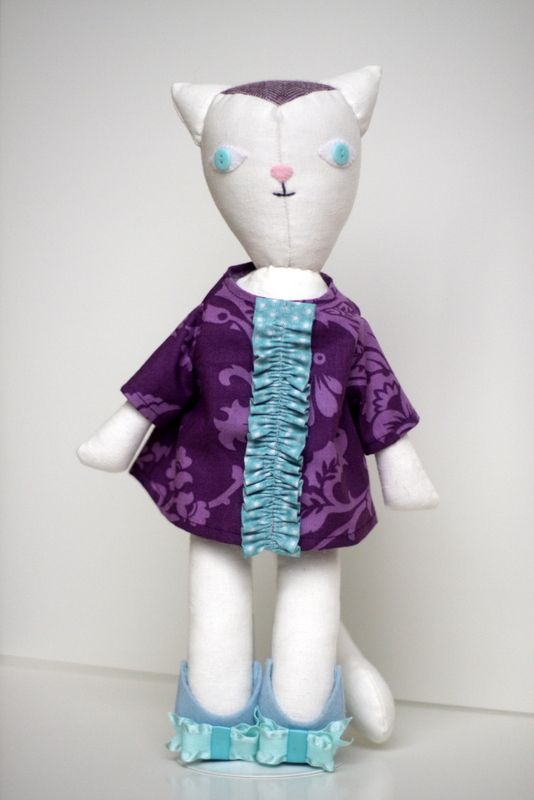 Here is her other dress. This is the dress that comes with the kitty pattern. I absolutley hate how it fits!!! It doesn't fit, I don't know how to make it fit. Gah. So that's why I made her the other dress. I just don't feel like this dress looks good enough to sell.