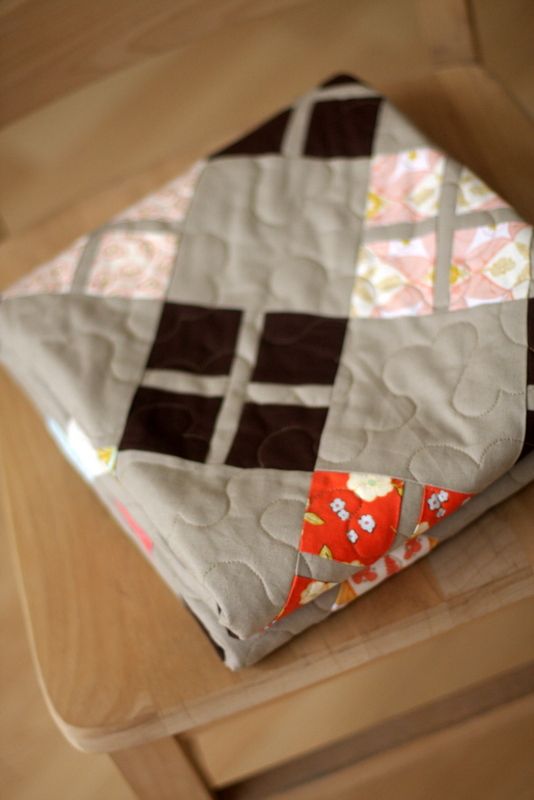 I made this quilt at the same time that I made the twins's quilts- I guess I was feeling quilty!!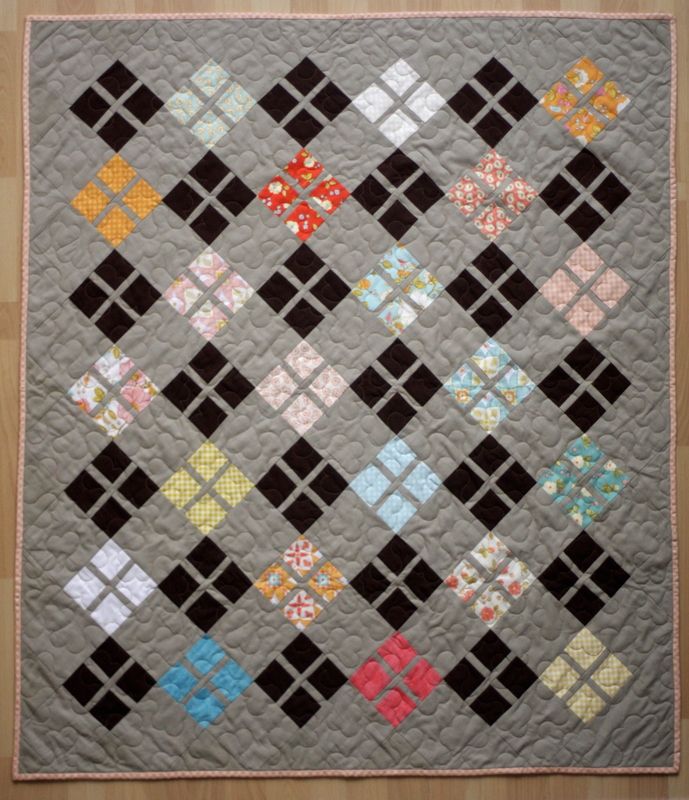 I used a charm pack that I had had forever, (Calliope by Riley Blake) a Bella solid brown, and Essex linen in Putty.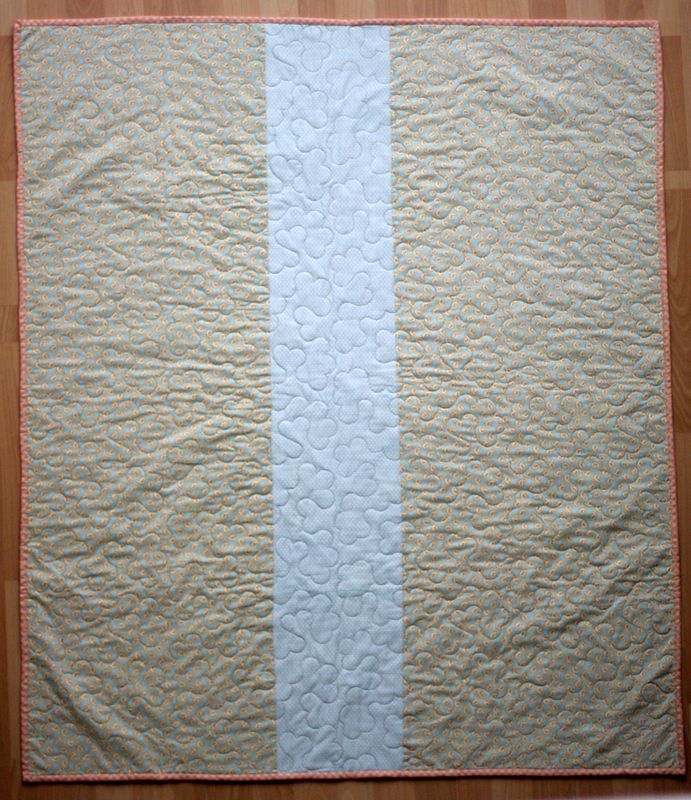 I scored the fabric for the back on super sale at a quilt shop in Utah. I guess procrastination pays off sometimes!!!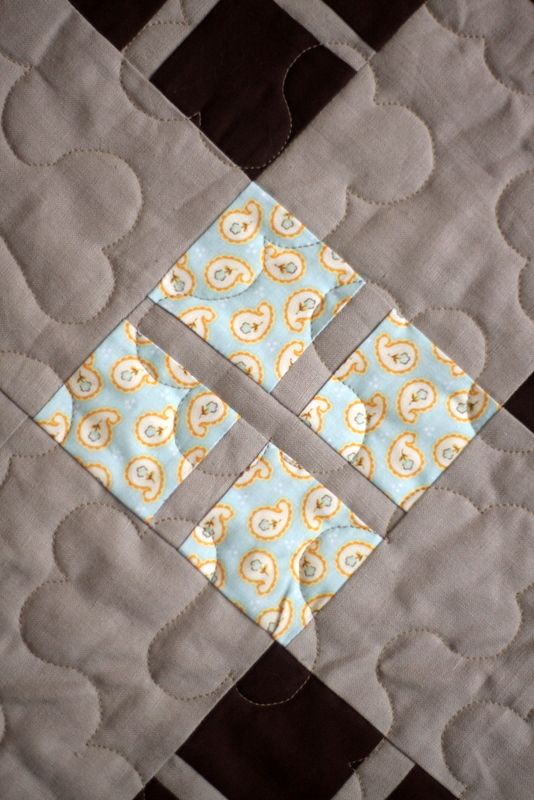 The quilting is simple, but I love how it looks!!! It's a machine pattern called cotton candy.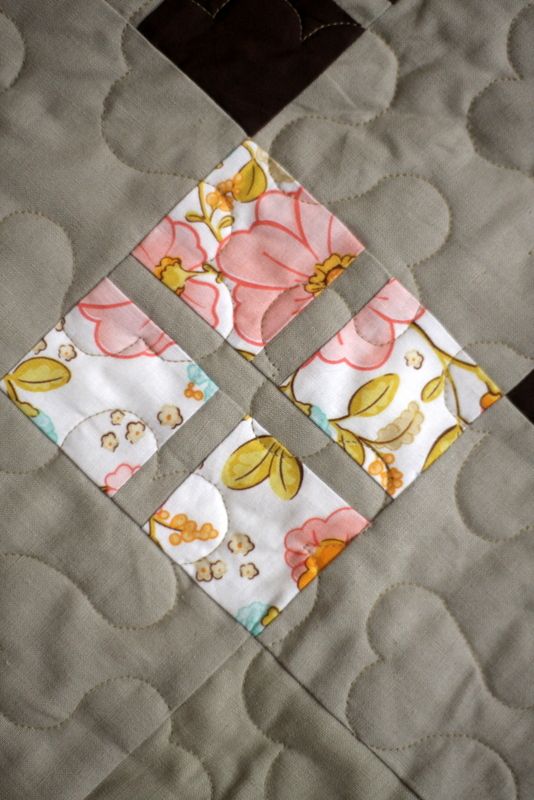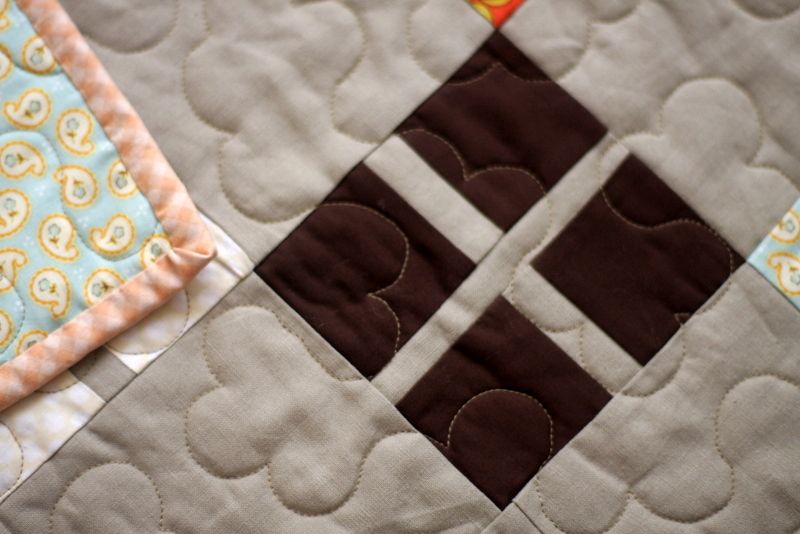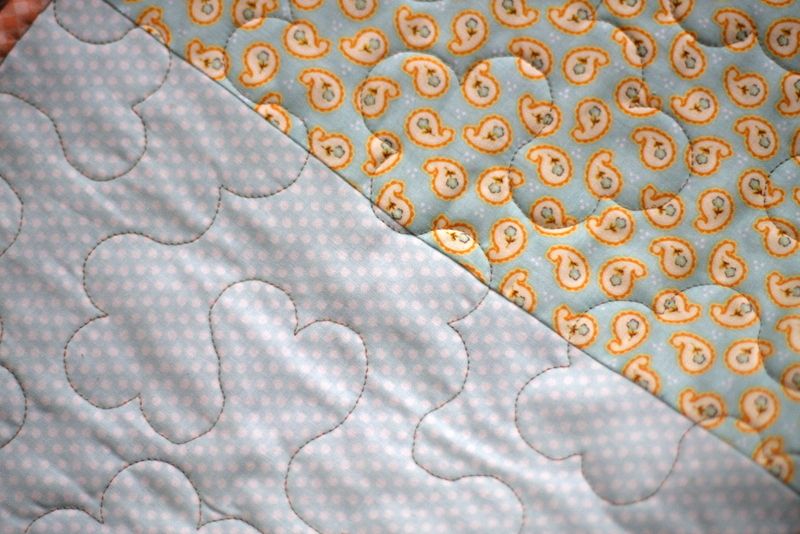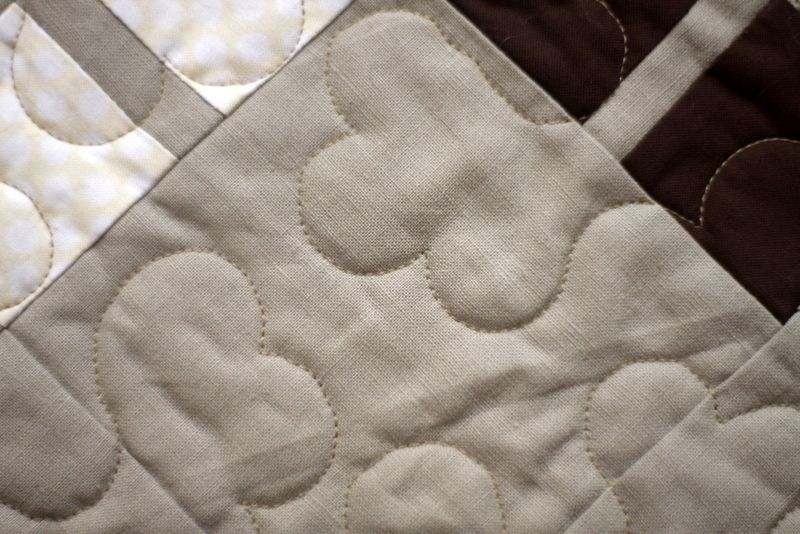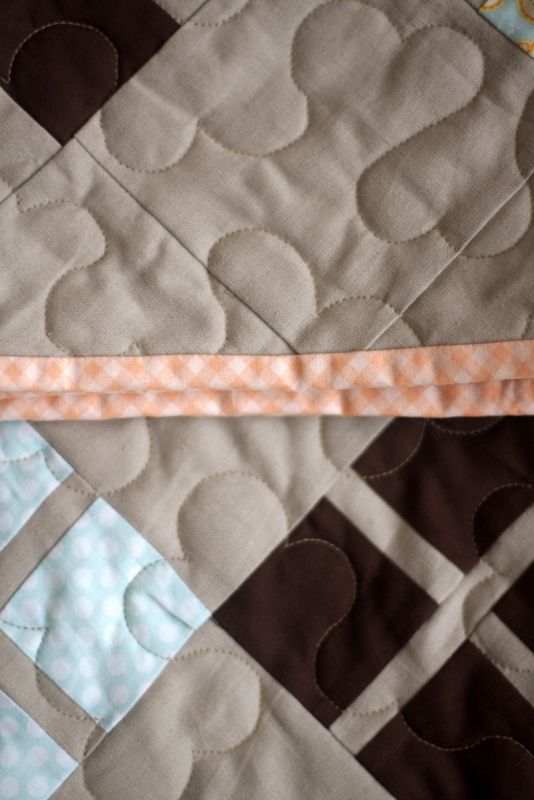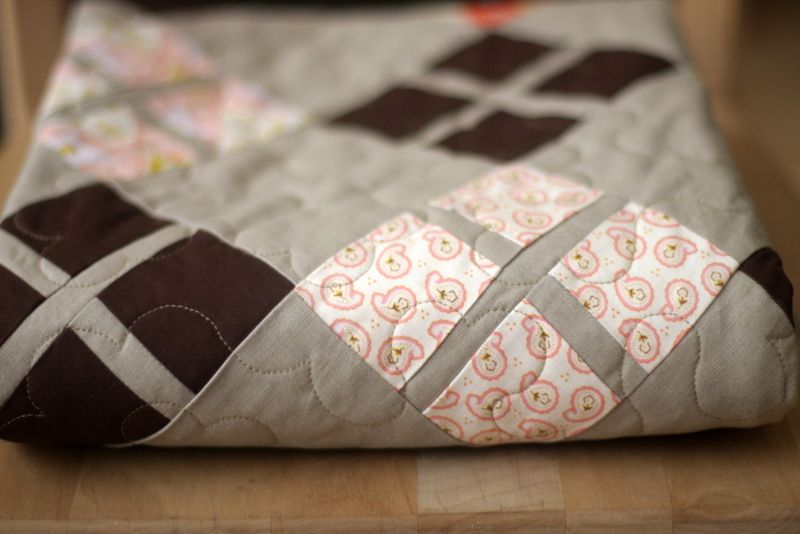 I might sell it, but I've never sold a quilt before. Any interest? Email me!