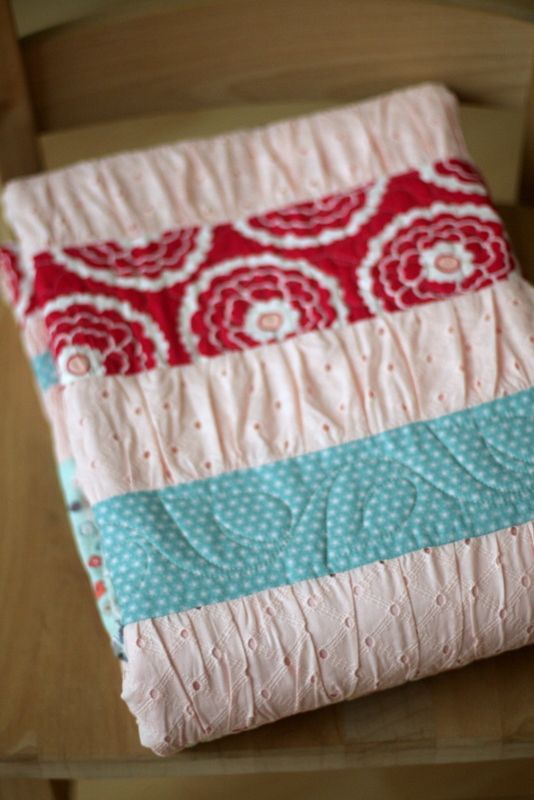 I've been dying to make this
quilt pattern
- so when Kim wanted a quilt for her new baby girl I was so excited that she picked it!!!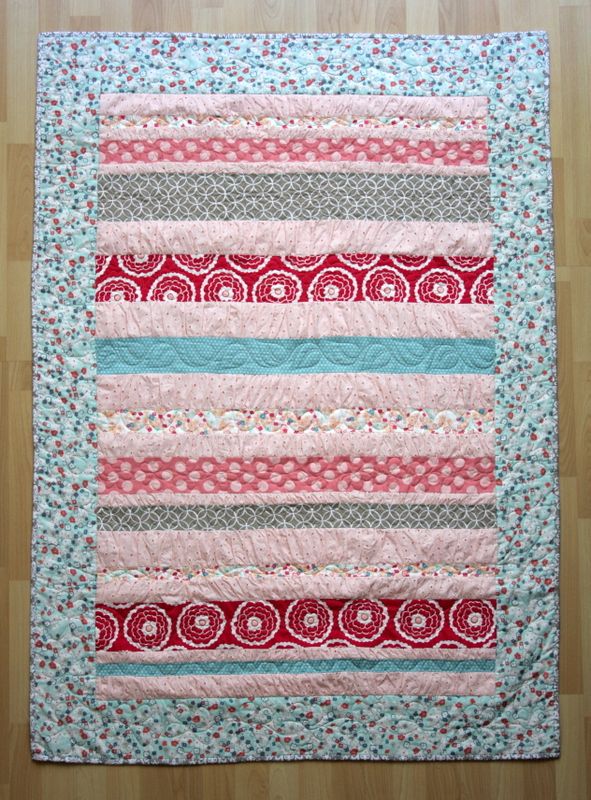 The front.
We picked a color palette, and I picked fabric from there!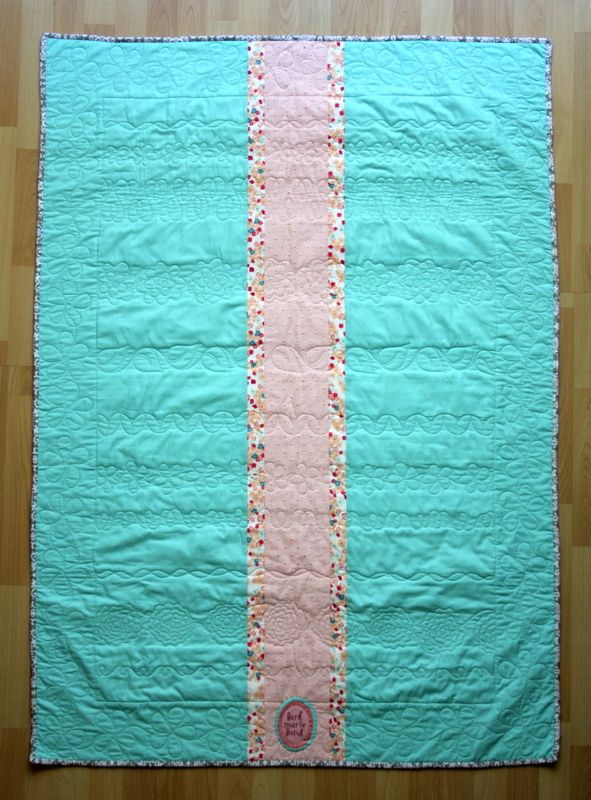 The back.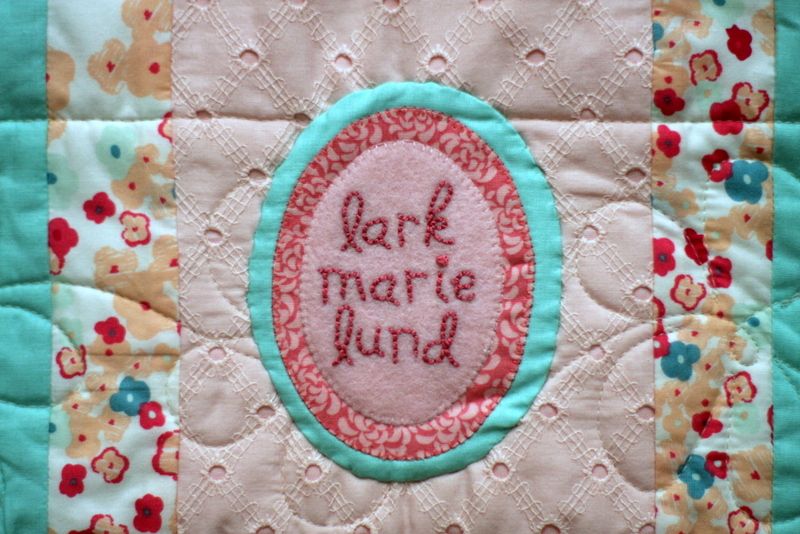 Label.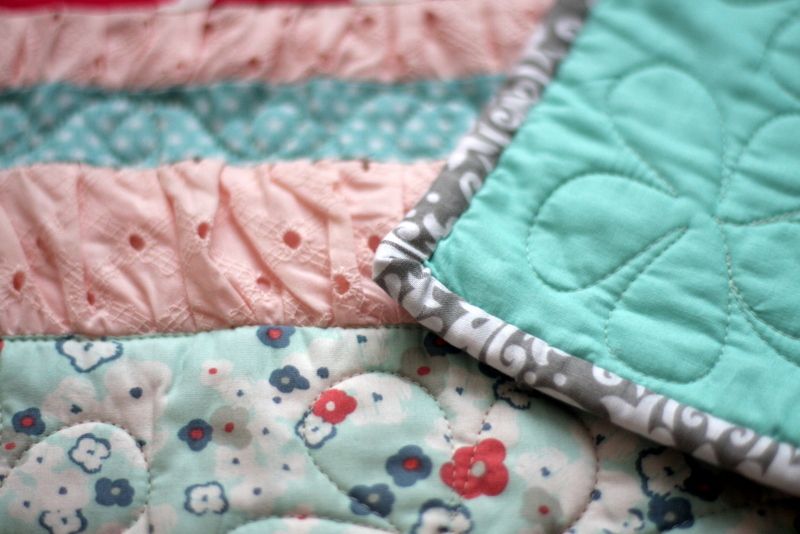 Of course I had to pick the eyelet for the ruffles- making it harder for myself. But using a gathering foot made it SO MUCH EASIER!!! If you make this quilt- use a gathering foot.
Since the eyelet has holes- I had to back the quilt top with a matching solid underneath so you wouldn't see the batting. It worked out well!!!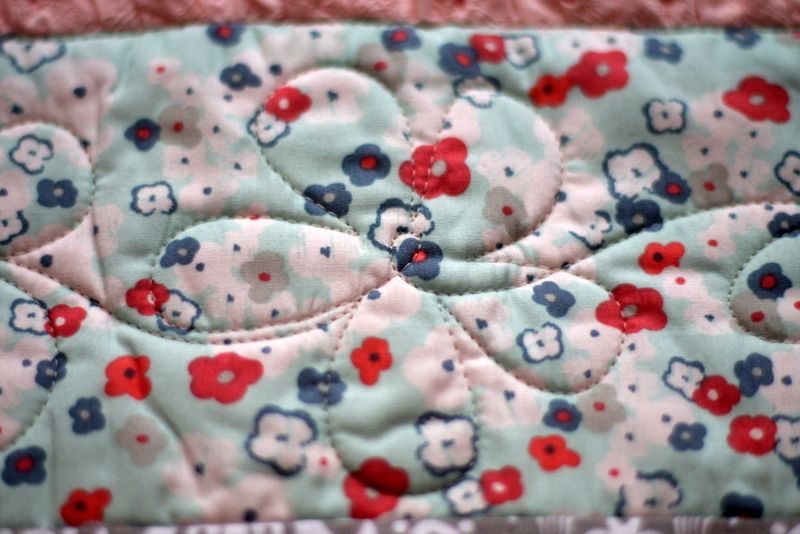 Of course the quilting is amazing. Holly always does such a great job!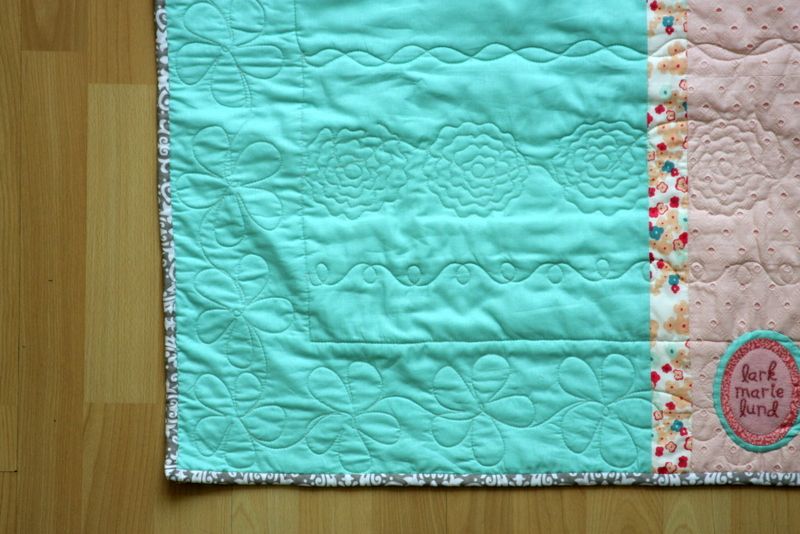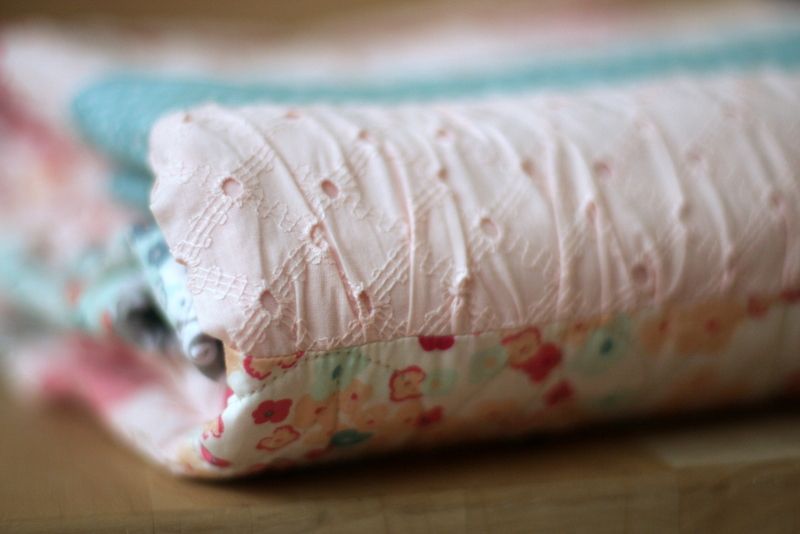 So sweet.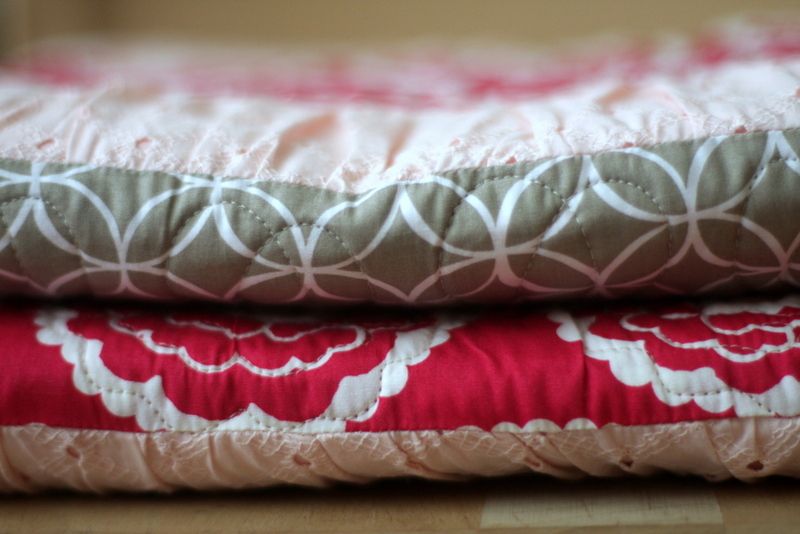 I just love making baby quilts for people that let me make a lot of the creative decisions! Thanks!!!