Next up, a yarn haired doll for Iris!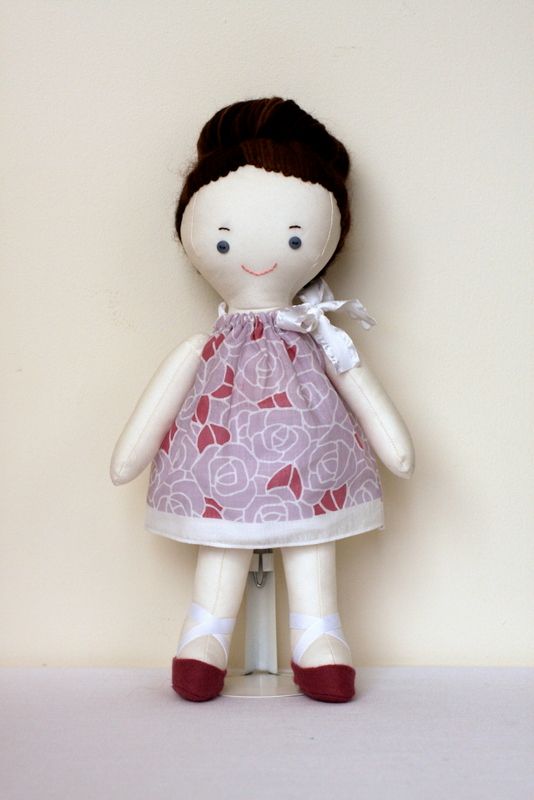 I have been saving this beautiful japanese handkerchief for a special little girl.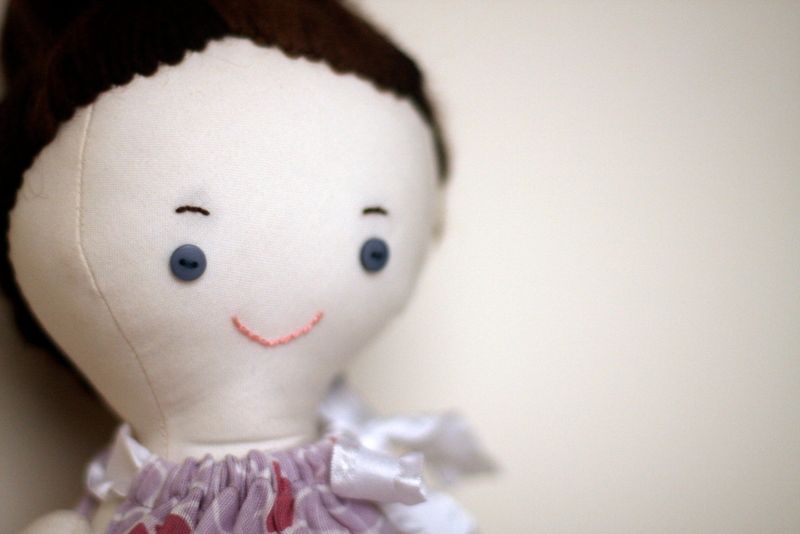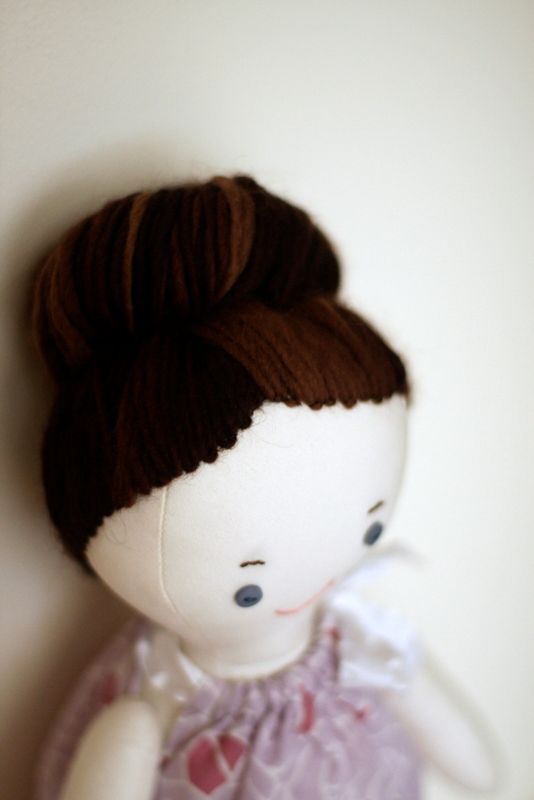 A new version of the top knot. I learned a new technique from the amazingly talented
Jill Hamor.
It's much more secure! I'm excited to try out some new hairstyles...soon.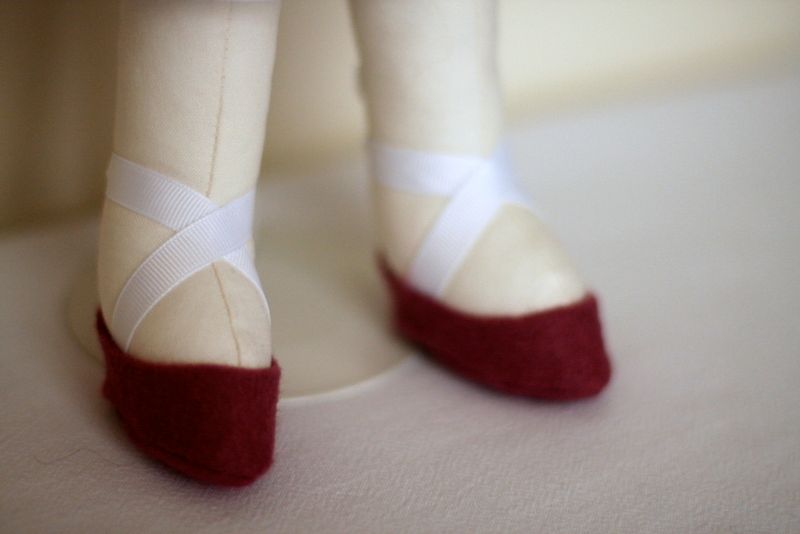 Love her lil shoes!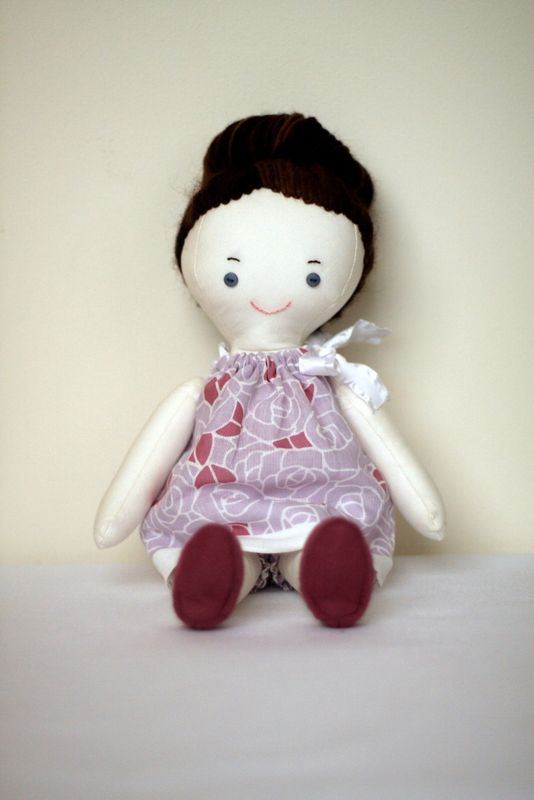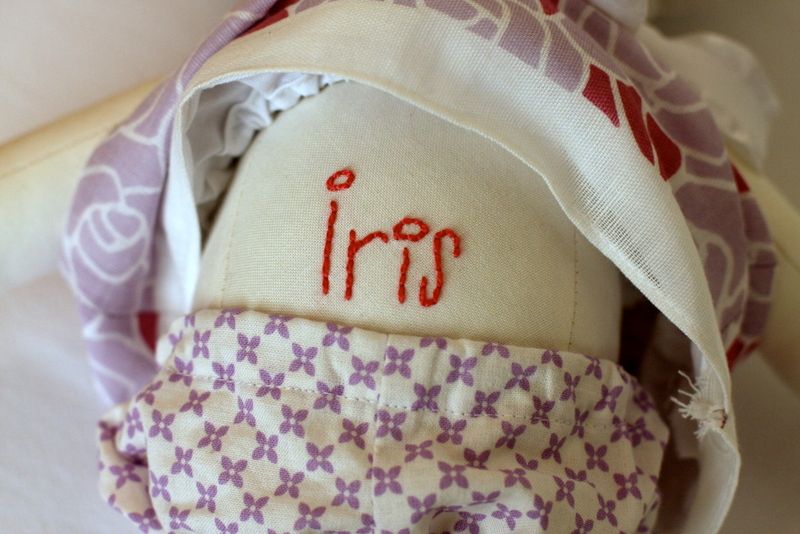 And look at those bloomers! Boy they sure are cute, even though they are a pain to make! Can't have nekkid dolls now can I?