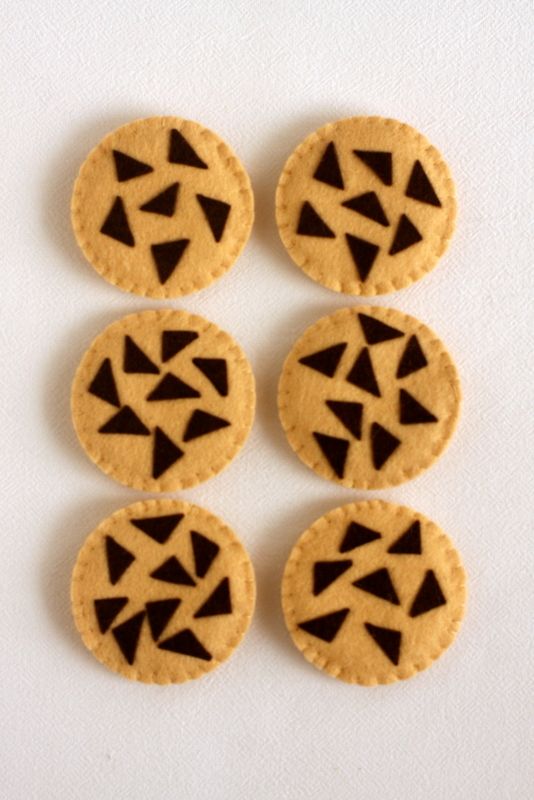 So she needs some really, really cute felt food to go along with it.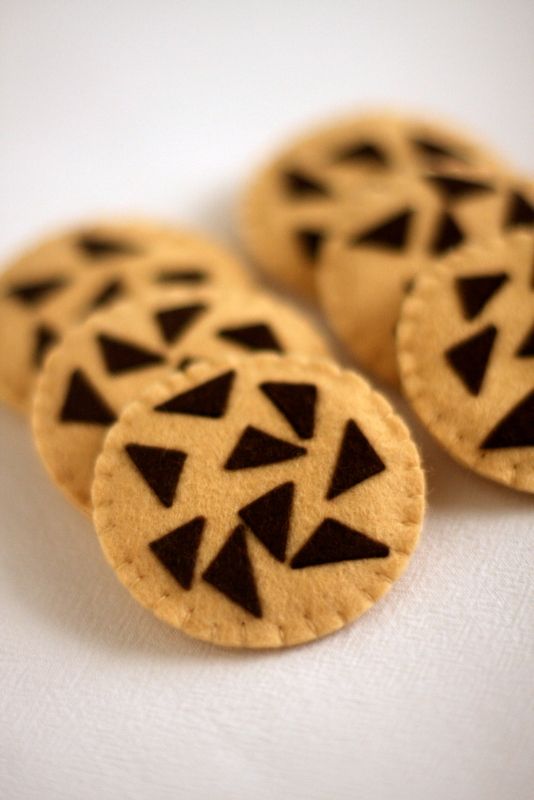 Chocolate Chip Cookies!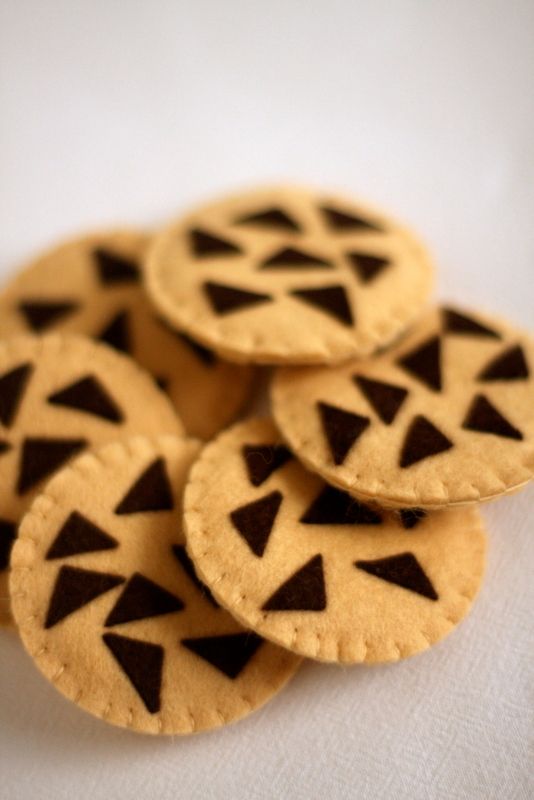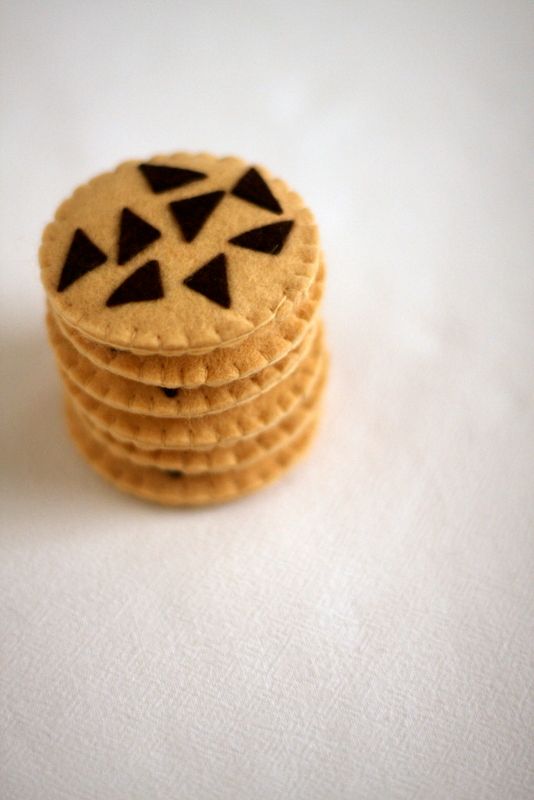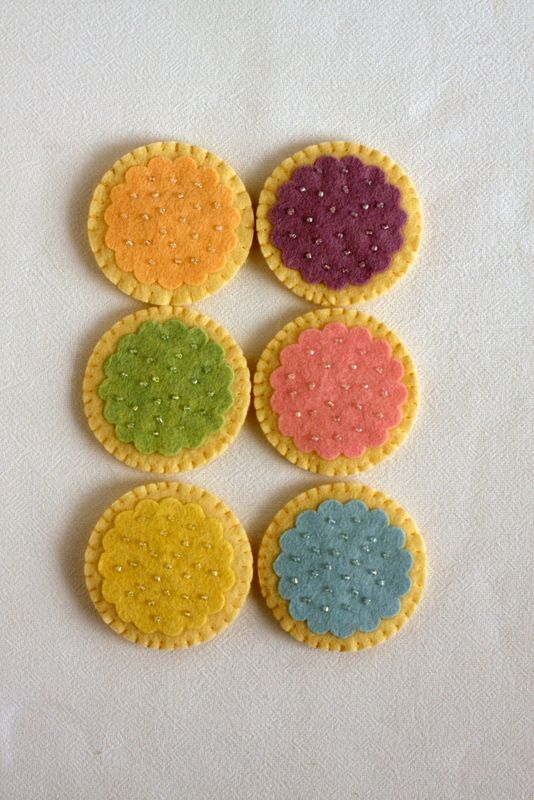 And of course no little baker to be would be complete without some delectable sugar cookies.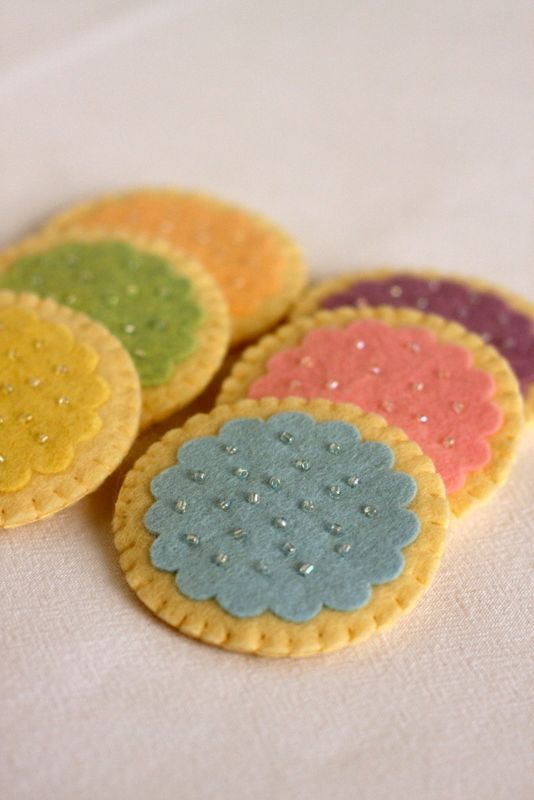 These are for her Easter basket, but I didn't want them to be too Easter-y. Of course I had visions of colorful striped eggs, sweet little bunnies and fluffy chicks...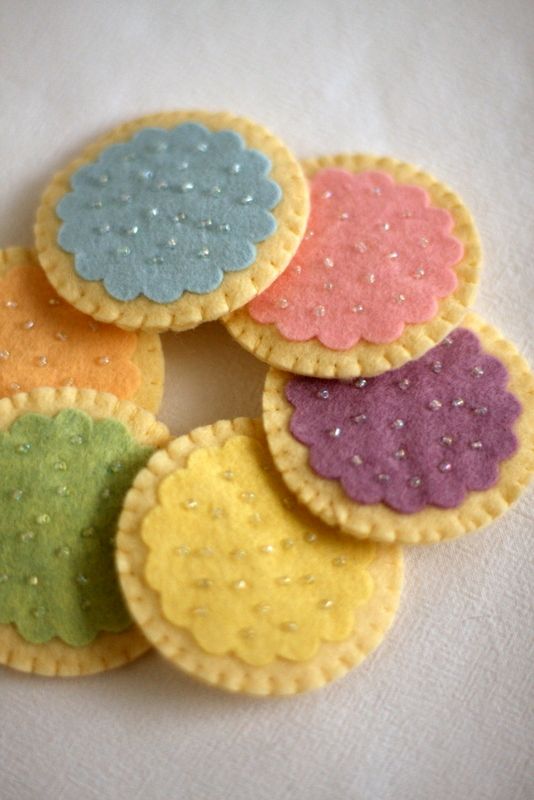 But these need to be for year round fun, so I went simple. And I LOVE how they turned out!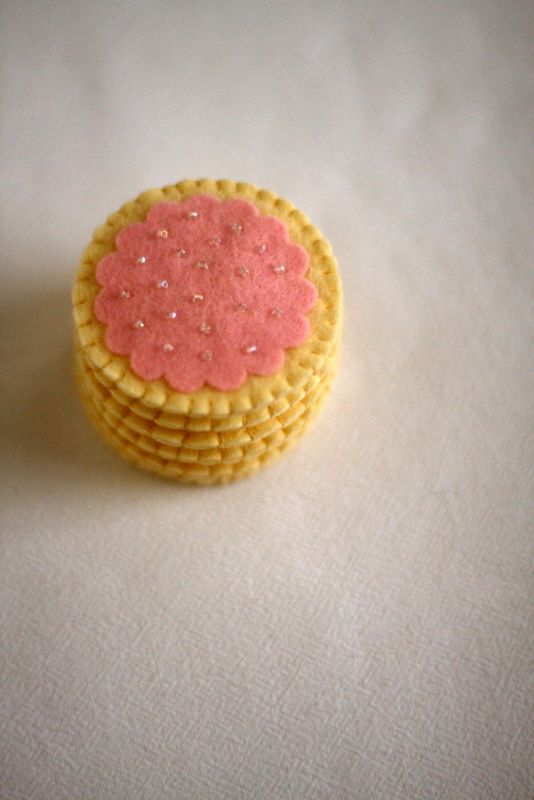 Anyone for a tea party?