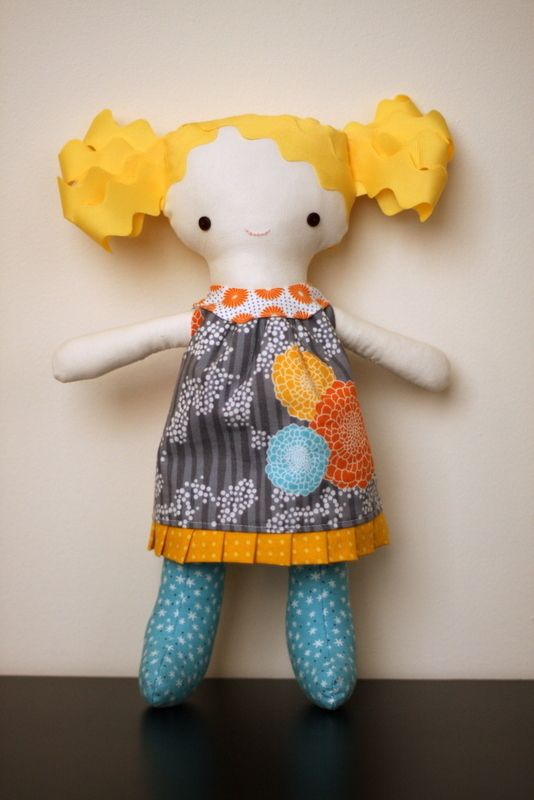 Look what lil Leah's getting for her 1st birthday...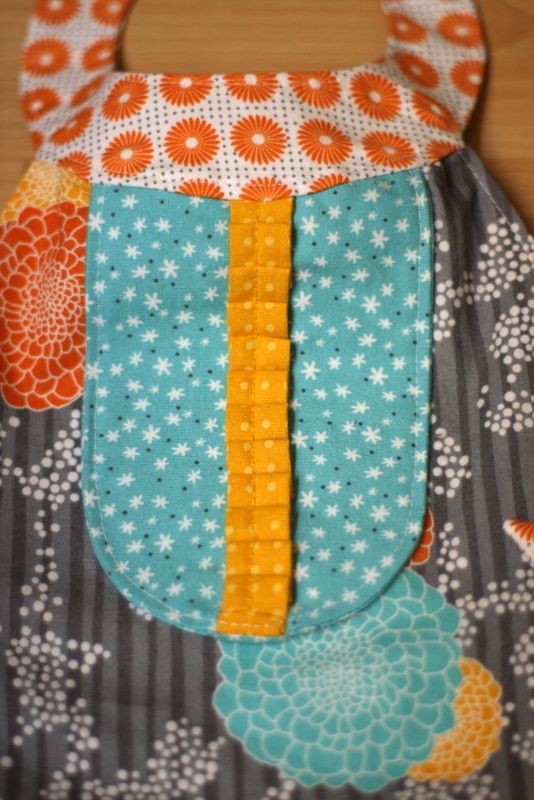 Her mama, Kim, asked if I could make Leah an apron with matching dolly for her 1st birthday like 3 months ago. Her birthday is fast approaching- so I got busy!
Don't you just love the little yellow pockets?
She's got light blond hair and brown eyes...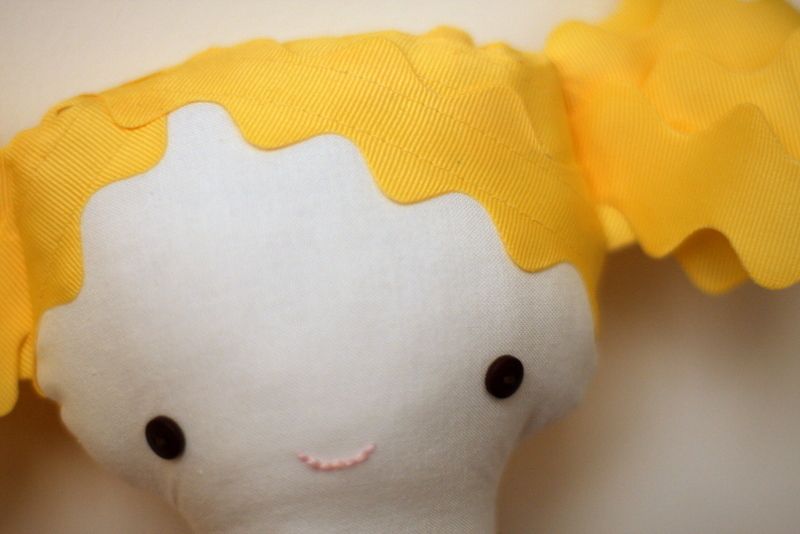 I couldn't find any light yellow rickrack, but I did find some light yellow rickrack grosgrain ribbon. (that's a mouthful!)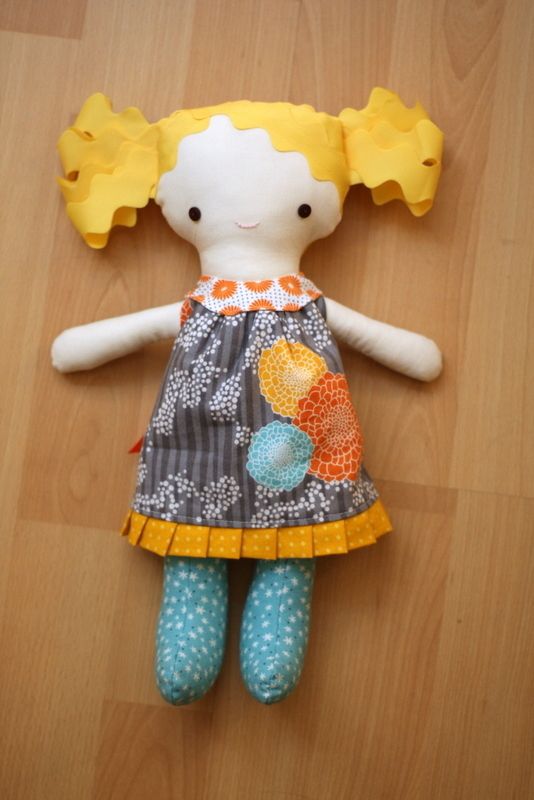 The fabric is from the "juicy blossoms" line by quilting treasures. It's just so perfect for this project!
Happy happy birthday little miss Leah!!!