This is Juniper. Don't call her Junie, only her BFF Laurel can call her that.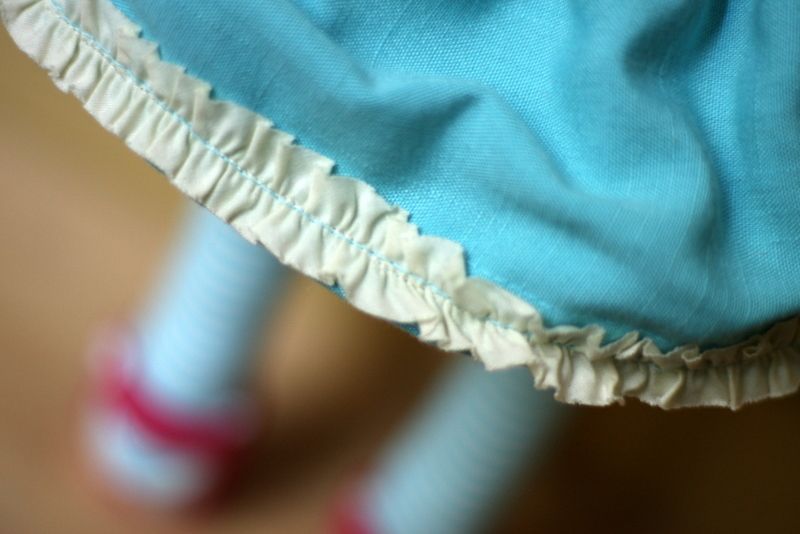 I dreamed up this skirt all on my own. No kidding- I figured out how to make it just how it was pictured in my head. It may have taken an entire day to do so, but I did it!
And that ruffle? Yeah. I found that at the japanese dollar store. Yes, a japanese dollar store exists, and it's one of the most amazing stores ever. I was a kid in a candy store- I need to go back and find some more treasures!
Can you even stand these shoes?
She is gonna ba a hard one to let go...I can't keep them all! (or can I?)