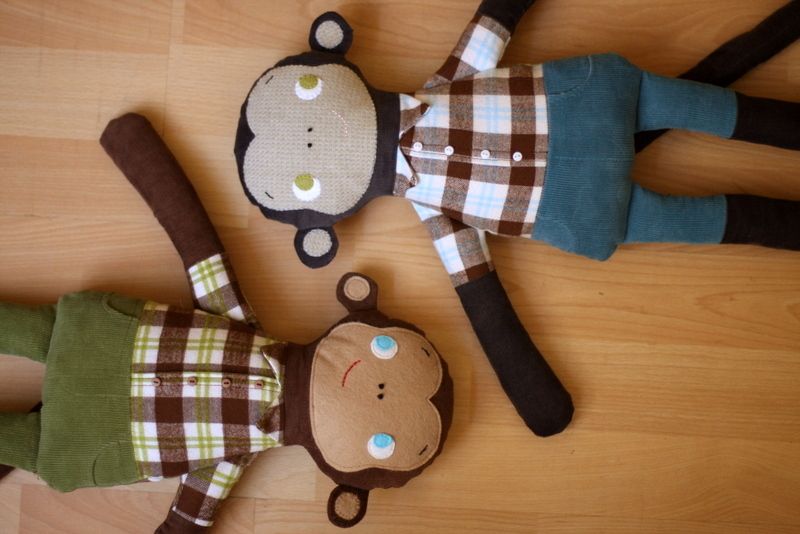 Juniper & Laurel needed boyfriends.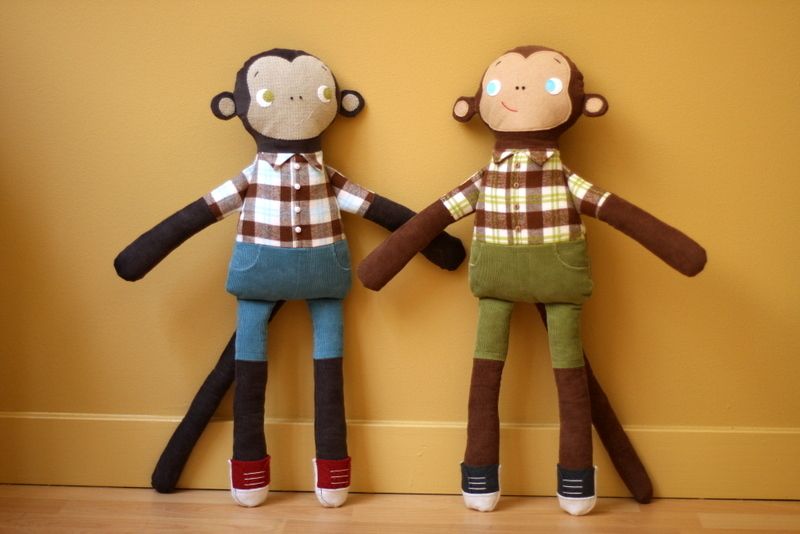 When I picked out the fabrics from my stash- I couldn't believe I found matchy matchy plaid and corduroy.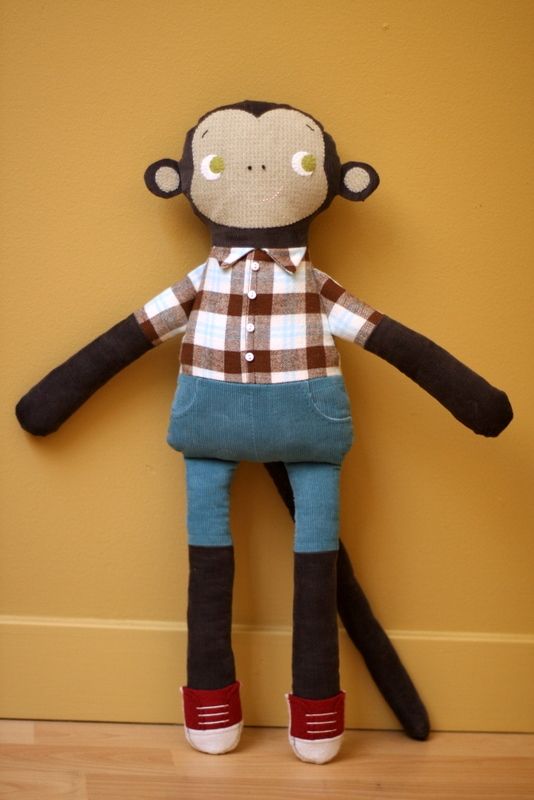 Silas.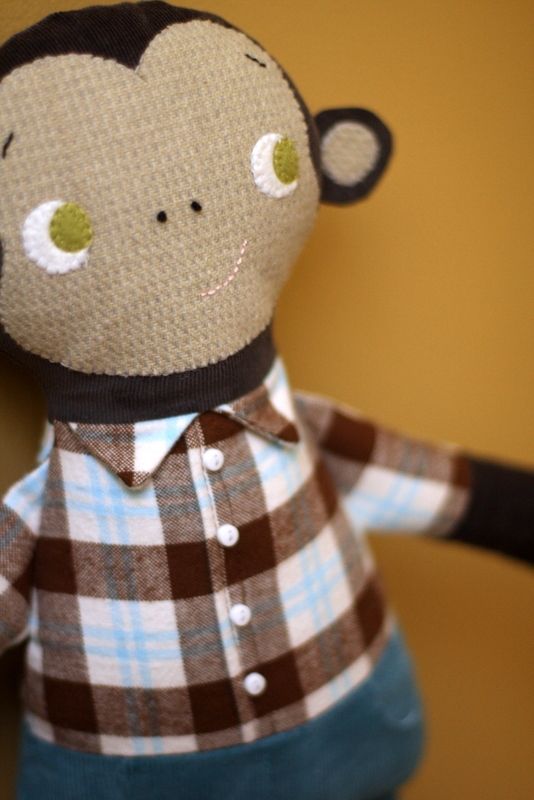 Instead of making ties for these guys, I wanted them to have buttons...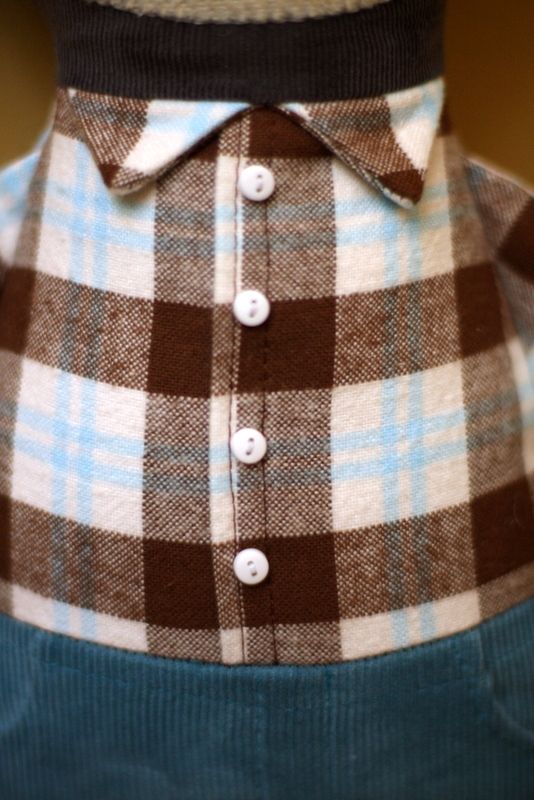 I really like how they turned out!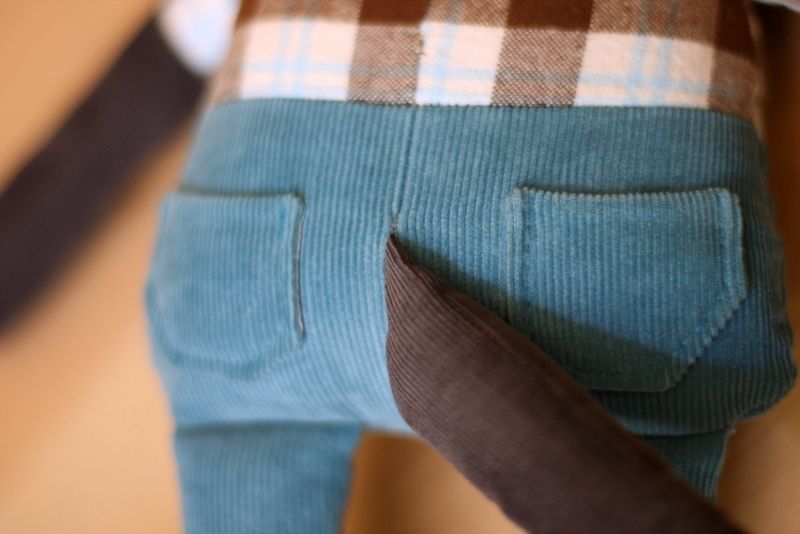 And of course, pockets.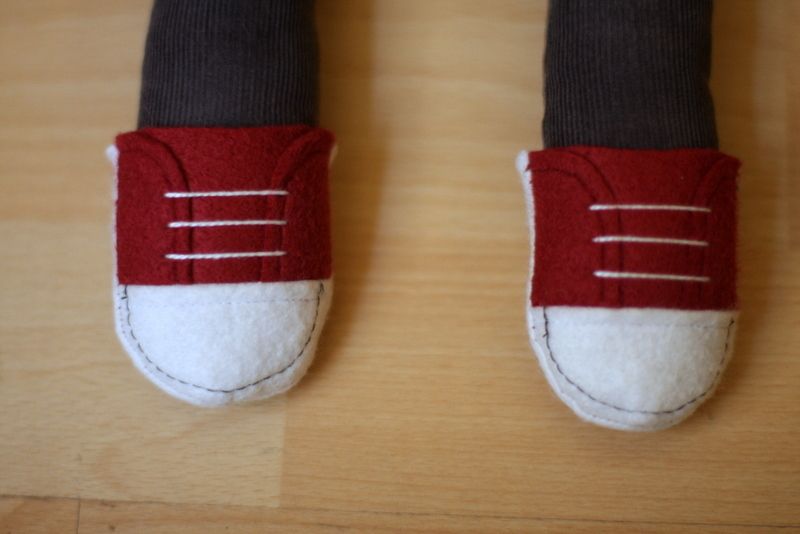 And red shoes.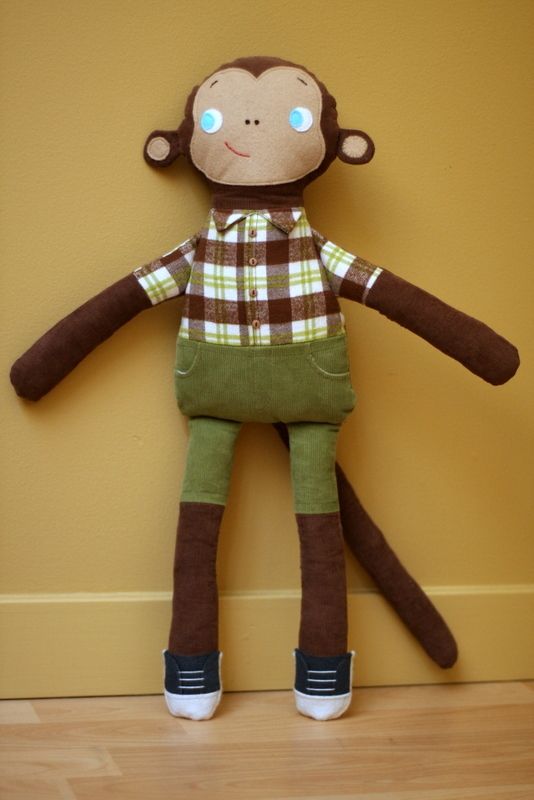 Hey Noah, what's up?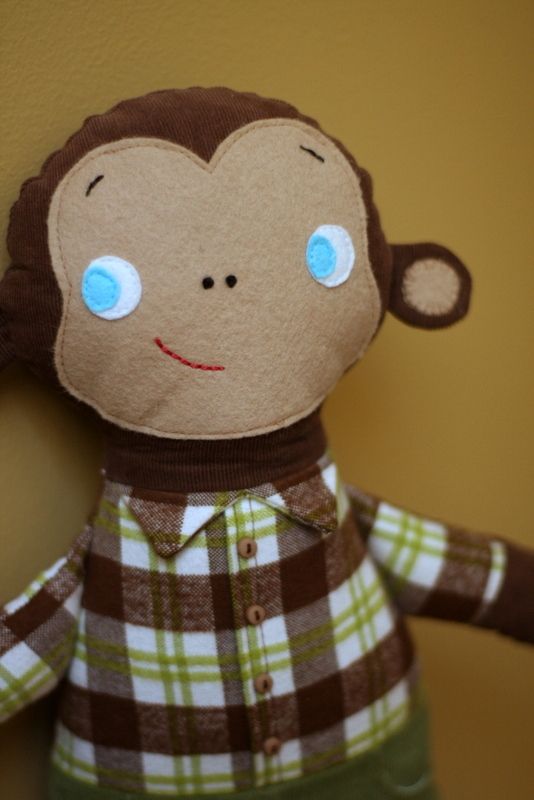 After sewing these guys up and turning them right side out, I couldn't help but think that they look a bit like lumberjacks.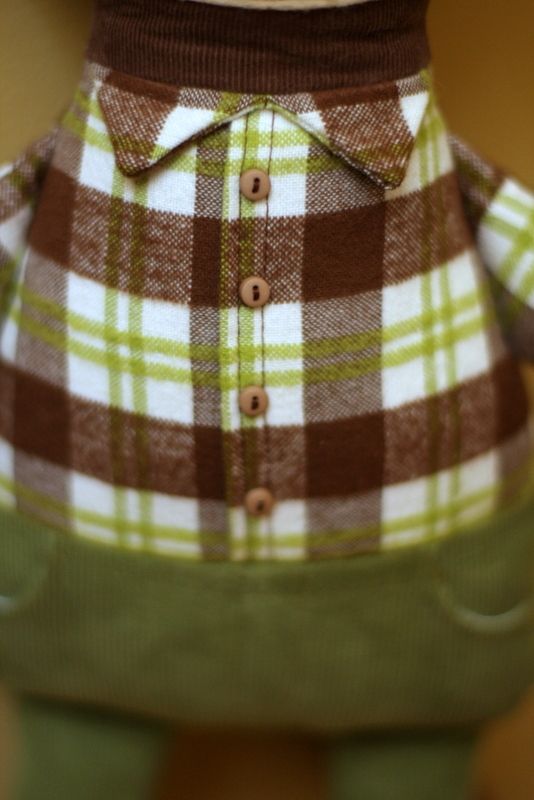 Danny says I'm crazy. That they don't look like lumberjacks at all.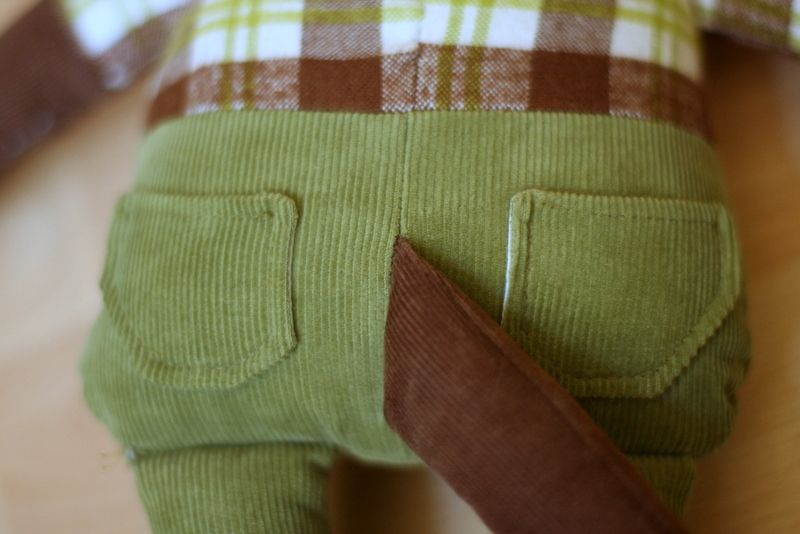 But when I see them I get a little tune in my head...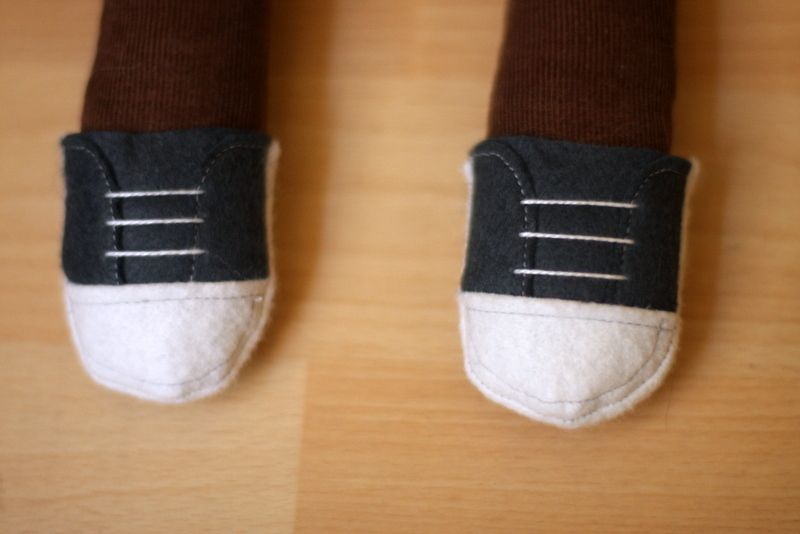 "I'm a lumberjack and I'm ok, I sleep all night and I work all day..." Monty Python anyone?
Available in the shop.