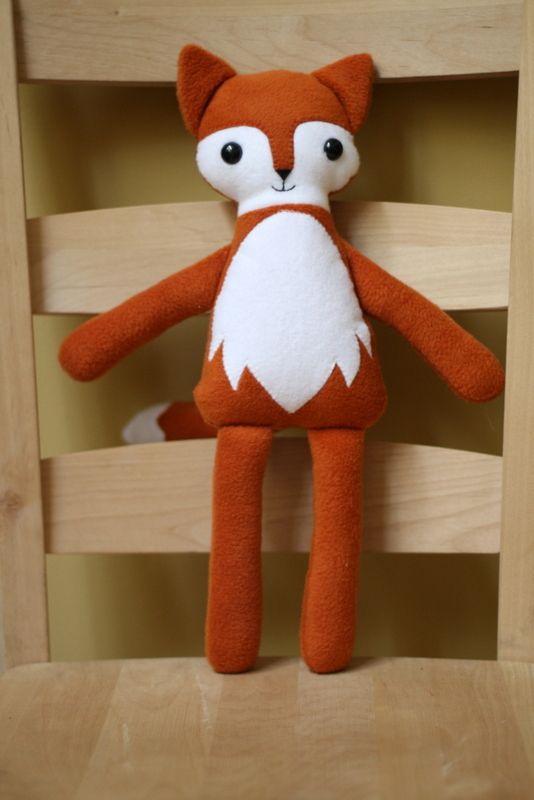 I made this foxy awhile ago. I hated it once I'd finished it, so I stuffed it away, out of sight.
I based it on Larissa's Mikey Monkey pattern, but smaller, and a fox.
I think I just don't like fleece. It sews nice enough, but looks cheap.
I mean- not cheap cheap, but how much time it took, the finished product doesn't look as nice as I would like it to.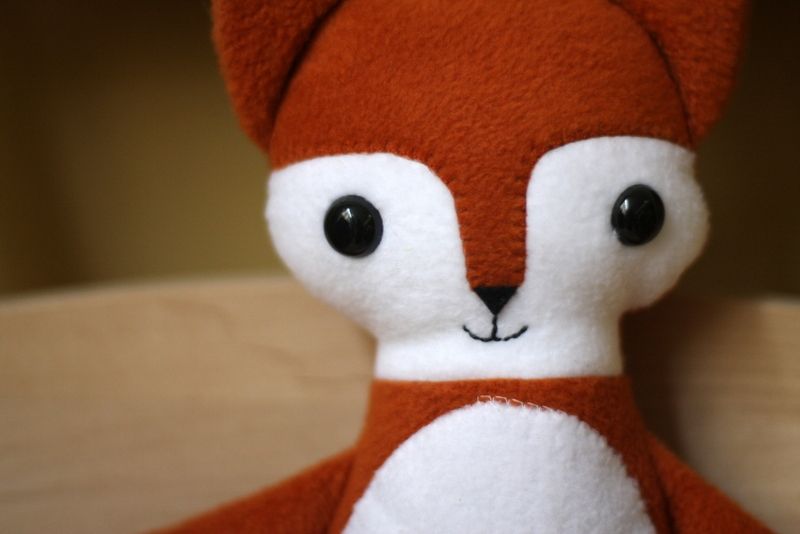 Giant safety eyes.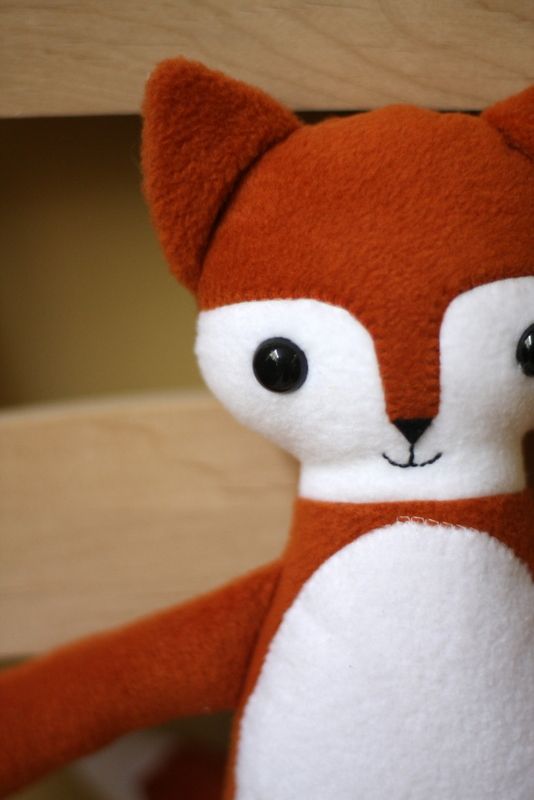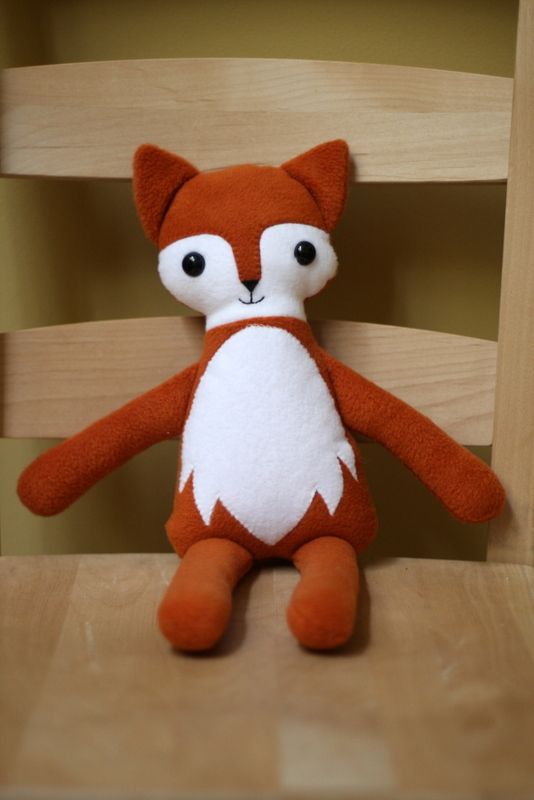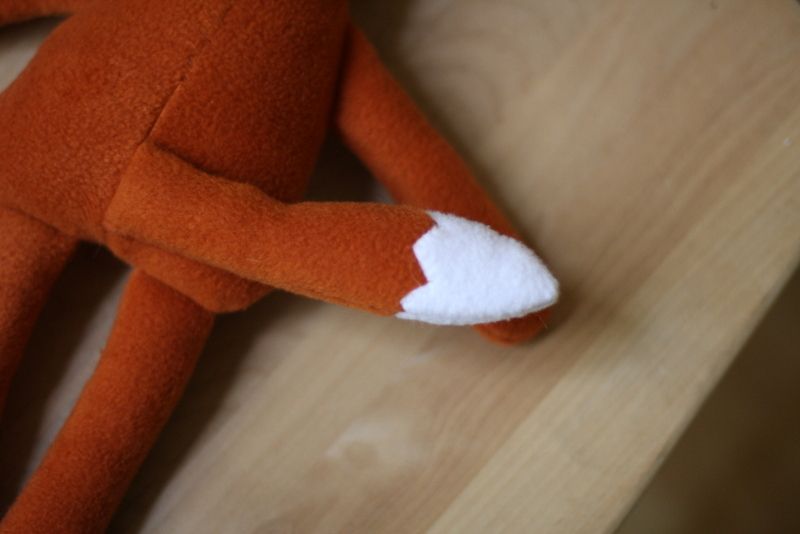 I do like his tail.
What do you think?
Should I do more work and add it to the shop?