My BFF had twins! a few months ago (has it been that long?) and so I just had to make quilts for her precious babes.
She decorated the nursery gender neutral- mostly blues. So I suggested that the quilts be the same but different- blues and coral for the girl and blues and green for the boy.
When I saw this
tutorial
from the Moda Bake Shop I knew it HAD to be the one!
I just looooove tiny squares, and this quilt features postage stamp blocks. I first saw these type blocks over on
oh, fransson
in this
post
.
Of course I can't just follow a pattern. I have to make it my own. So I used the quilt tutorial for the measurements and the number of different blocks and so forth, but Elizabeth's method to sew the blocks together. Make sense? Ha!
Here is quilt #1: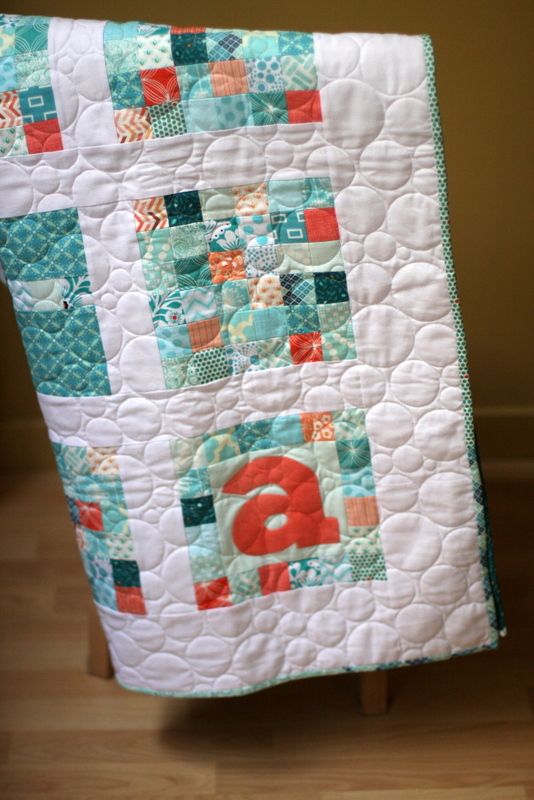 For Ailey Josephine.
Front.
The top 6 blocks.
The bottom 6 blocks.
The back.
I loooove these tiny peachy blossoms.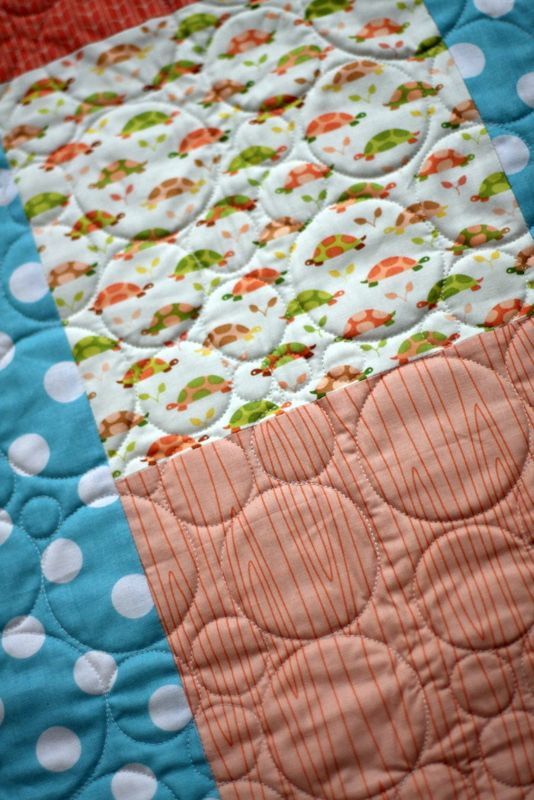 And the little turtles!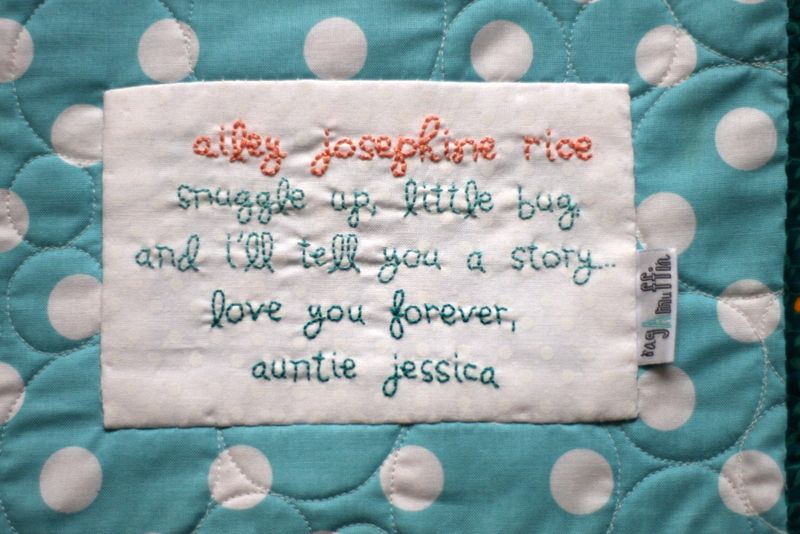 Here is the label.
And the initial block.
My fav non-blocky block.
And the quilting! Oh so wonderful! I sent them off to Utah to get machine quilted. Then they got sent back to me for binding and labels and cat hair and loving. Then I sent them back to Utah to their forever home!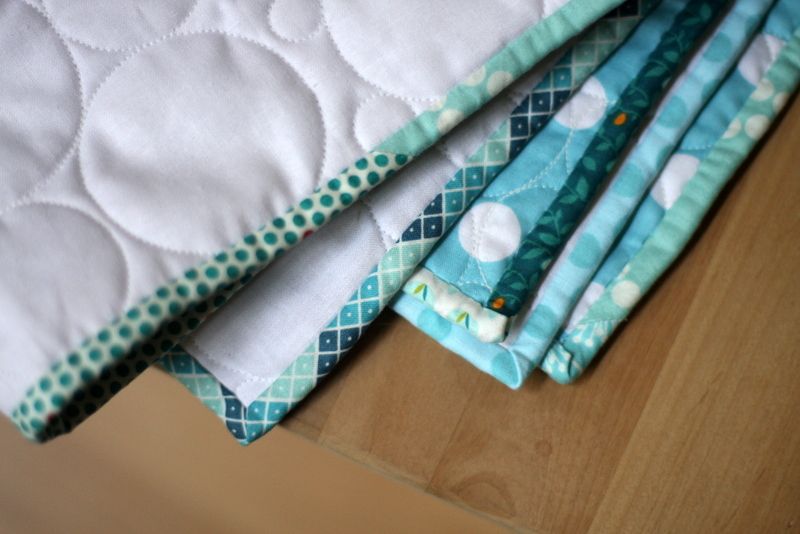 I used the rest of the blues to make the binding. I kinda like random scrappy binding.