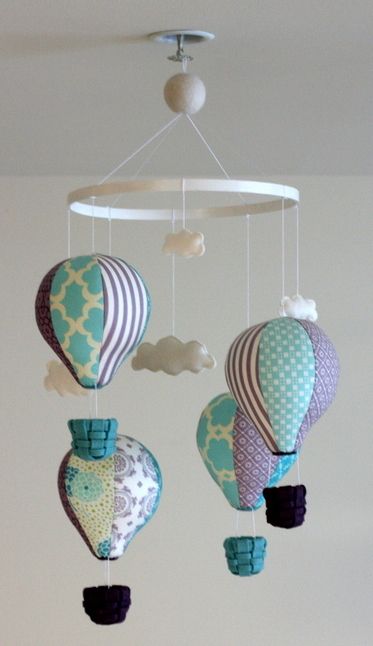 Allison, my friend, is having a baby girl. Her and her husband are big fans of the movie UP, so they wanted a hot air balloon mobile for her nursery.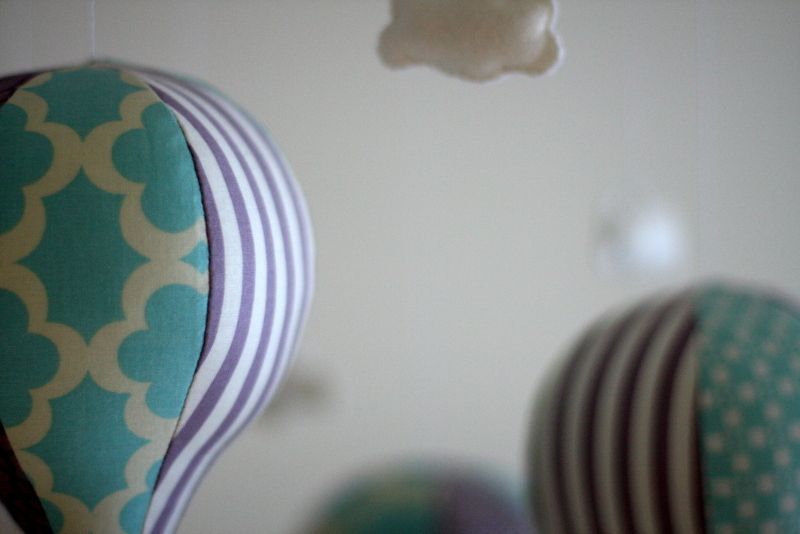 So cute, right?
I made the woven baskets for this set because I've been dying to ever since I made the baskets for the
Little Red dolls
and realised that her goodie basket was
the perfect size
for these mobiles.
I loved mixing and matching all the fabrics for the balloons. Usually I try to make all 4 balloons different, but with my limited purple fabric choices (it was hard to match that dusty purple!) I just mixed them all up.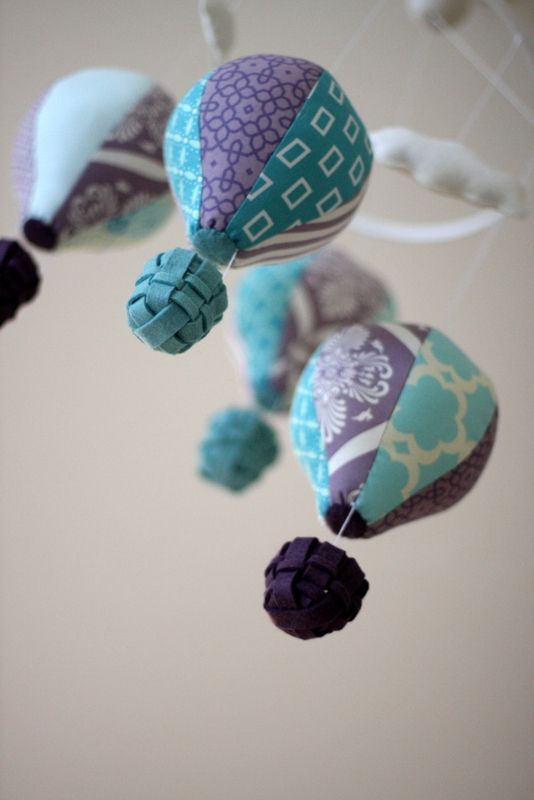 Sweet dreams baby girl!