It's that time of year again- Halloween costumes for my friend Kim's darling kids!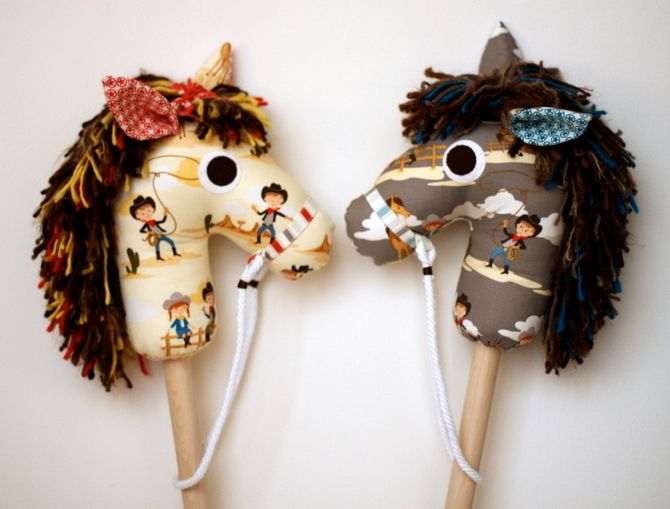 Their birthdays are in October, so she wanted their presents to be tied in with their Halloween costumes- Cowboys and Cowgirls need Hobby Horses!
I found this amazing fabric called Sarsaparilla, isn't it perfect for this project??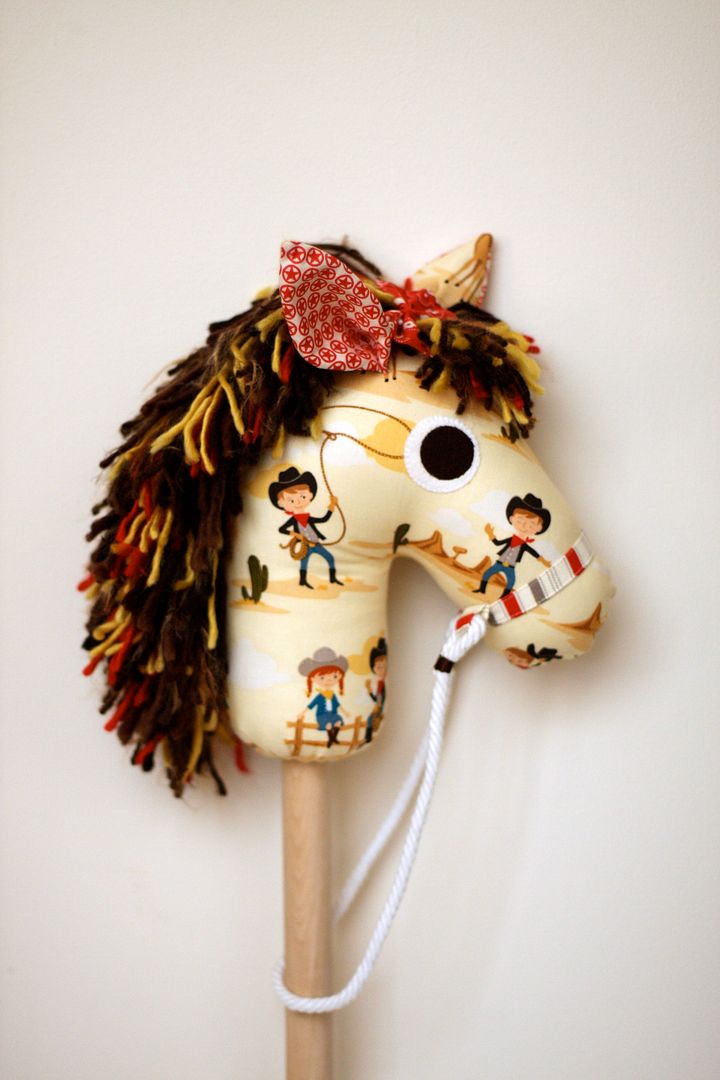 Leah's girl hobby horse.
Detail.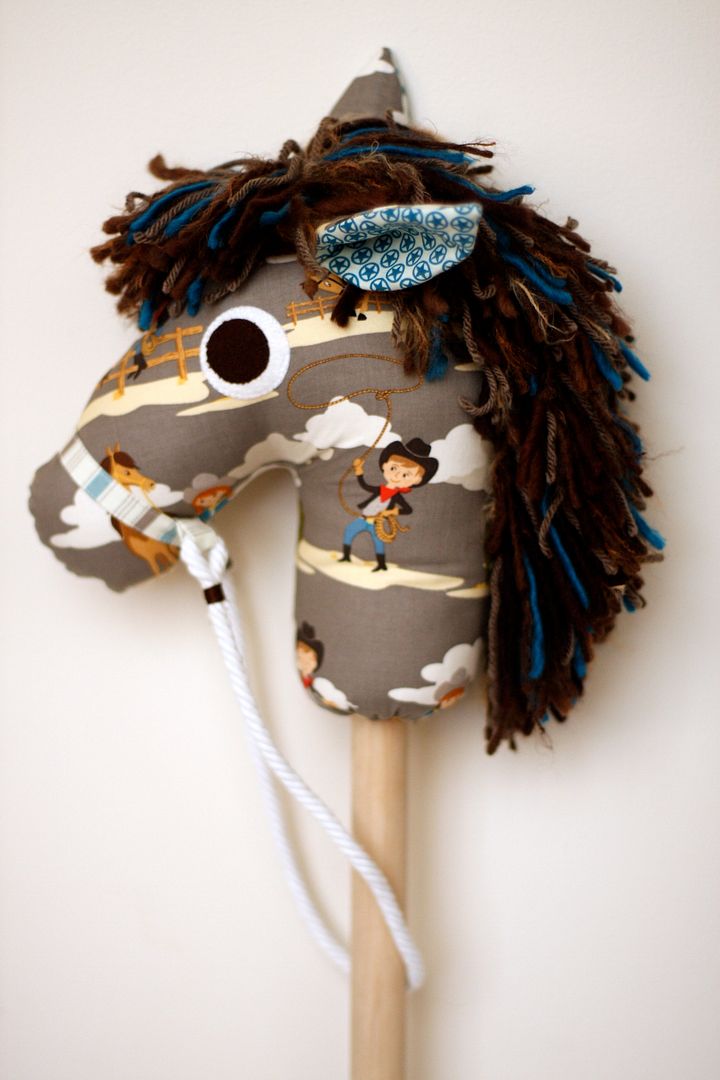 Charley's boy Hobby Horse.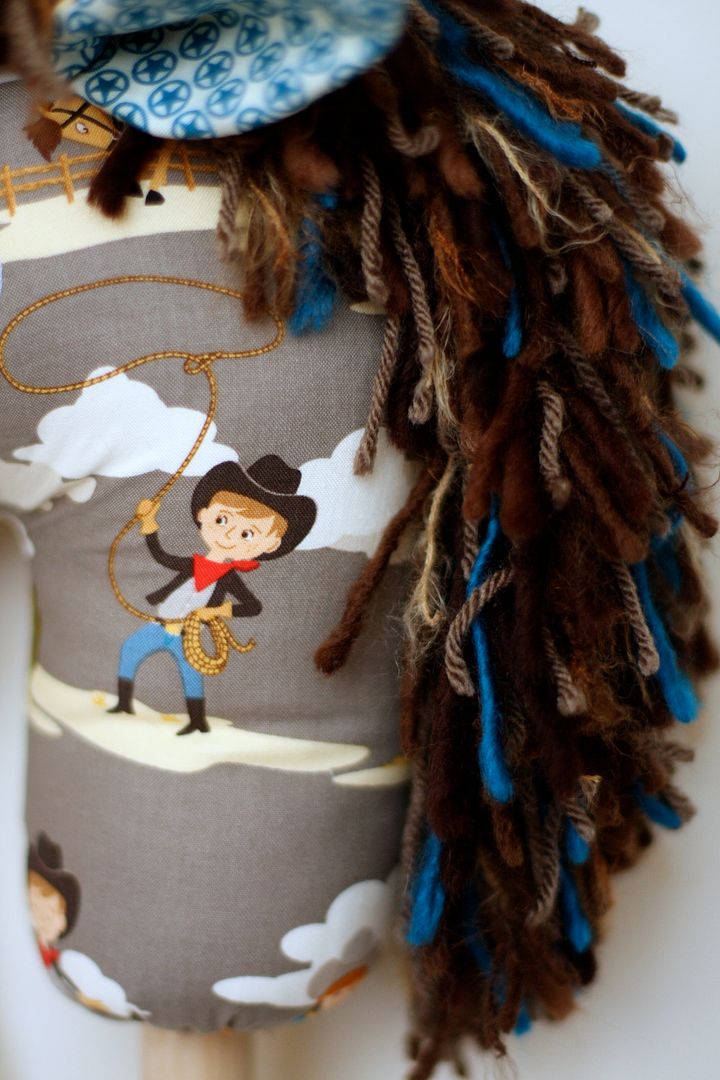 Detail.
So to start out this project, let's go back to months and months ago...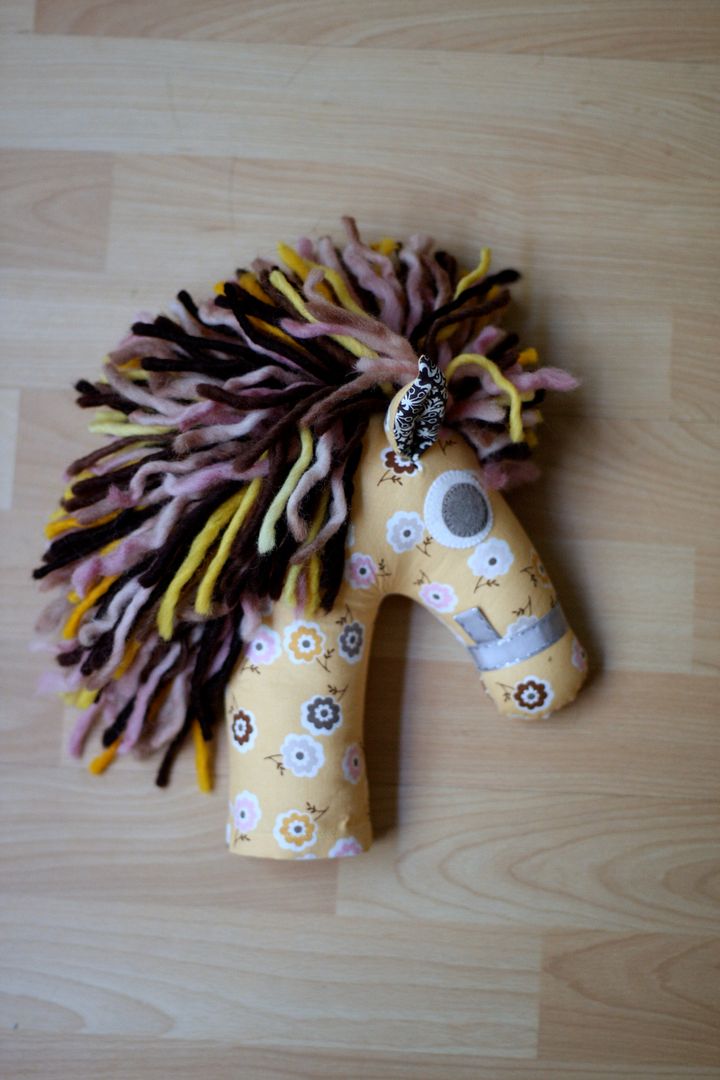 It looks a bit like an anteater, the ears are too small and the hair is out of control.
So I started over.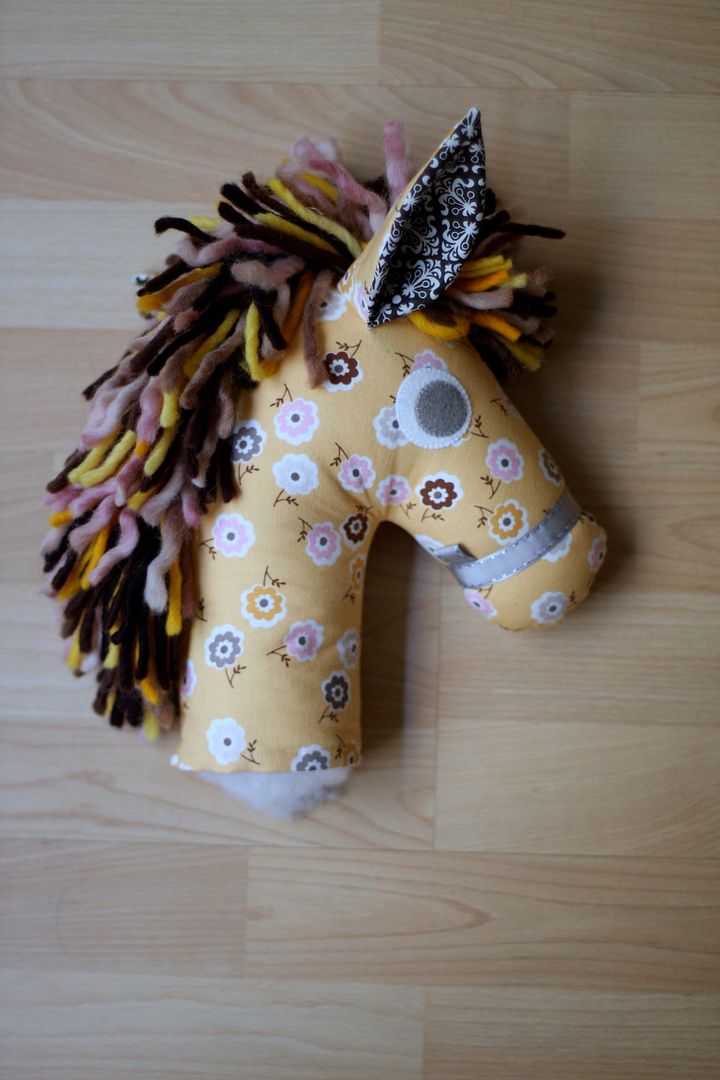 I re-drew the pattern, modified the ears.
Ears are too big, but the rest is great!
So I modified the ears again, went ahead and made the ones for Leah and Charley.
The rest of the costumes will be in the next post!