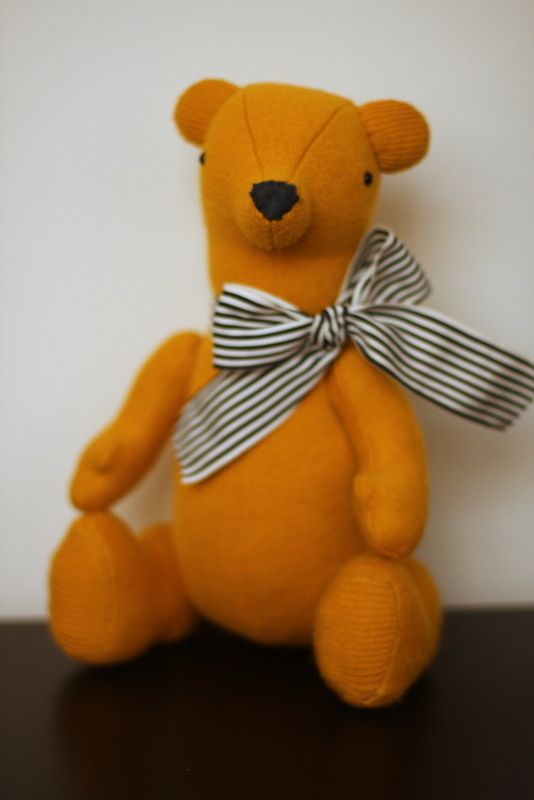 Honey bear.
Made from a mustard yellow sweater I never wore- it fit strangely, and it looks much better as a bear!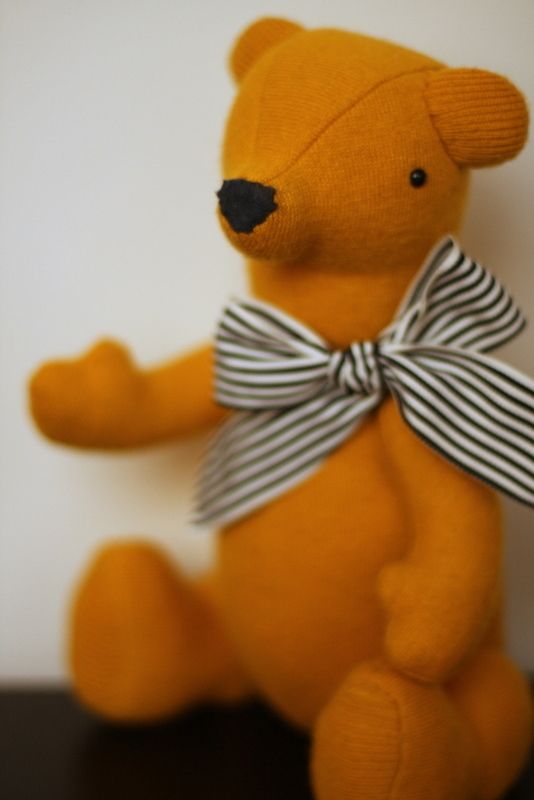 His arms jointed and posable, and that stripy bow? Perfect. I have been saving that ribbon for something special forever.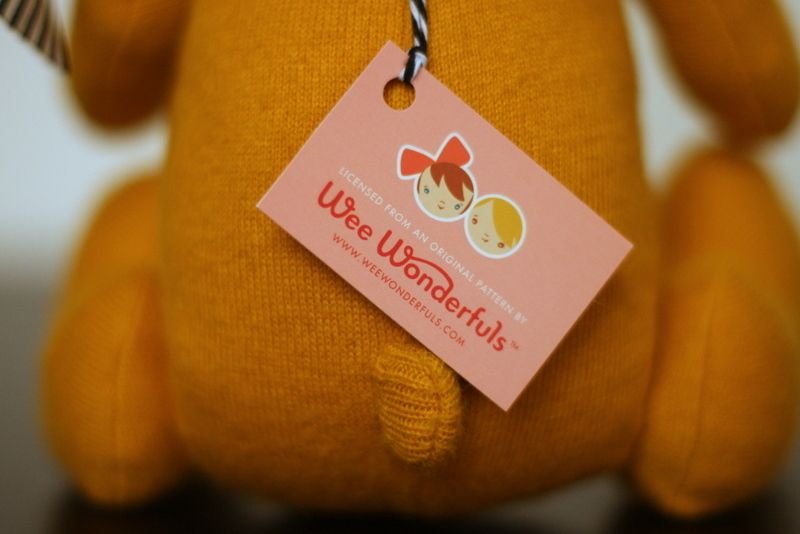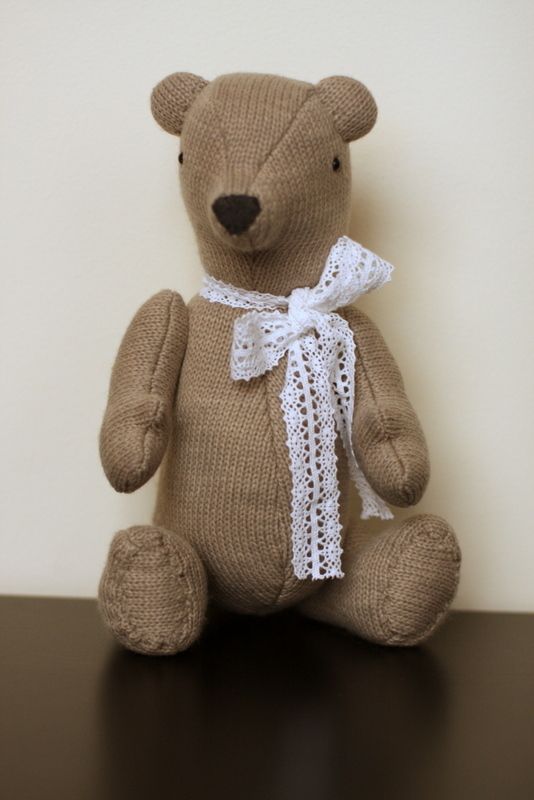 Cloudy bear.
Made from a scarf I found a H&M.
White bobbin lace bow- I've been saving this one too.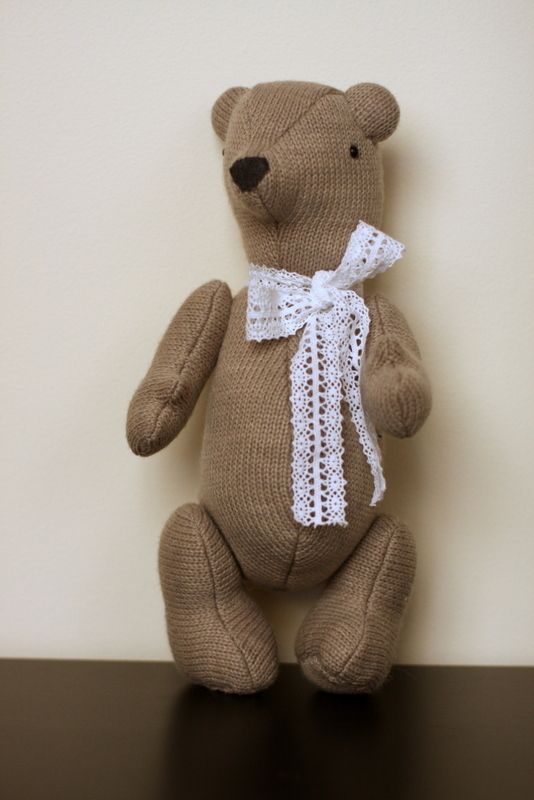 His arms and legs are jointed, so he's fully posable.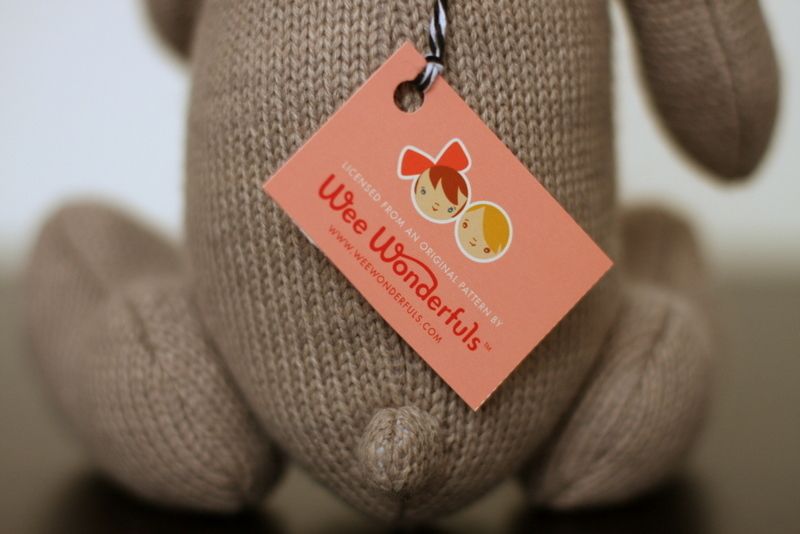 Blue bear.
Made from a blue sweater that also fit strangely. It seems that my poor sweater judgement leads to gorgeous stuffed bears. Lose/win?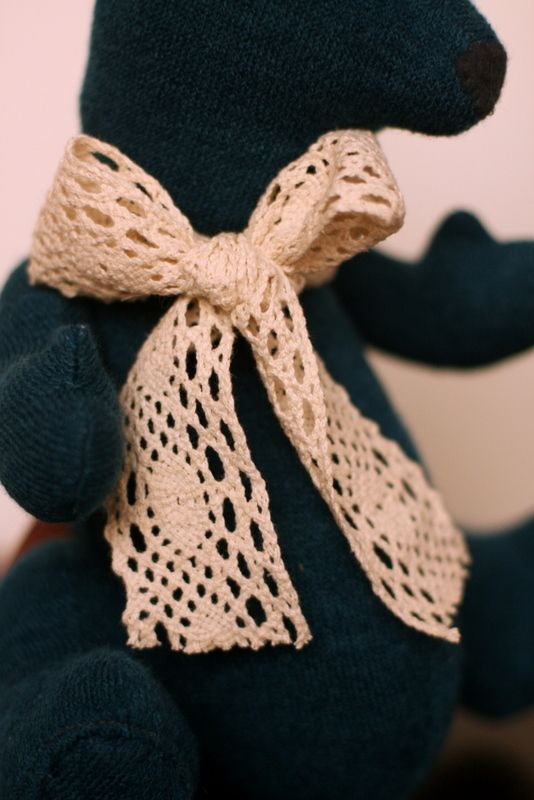 And another fantastic hoarded bit of trim for the bow.
I'm totally loving that 2 things I have stashed away get to be together into one amazing project.
He also has jointed arms and legs that are fully posable.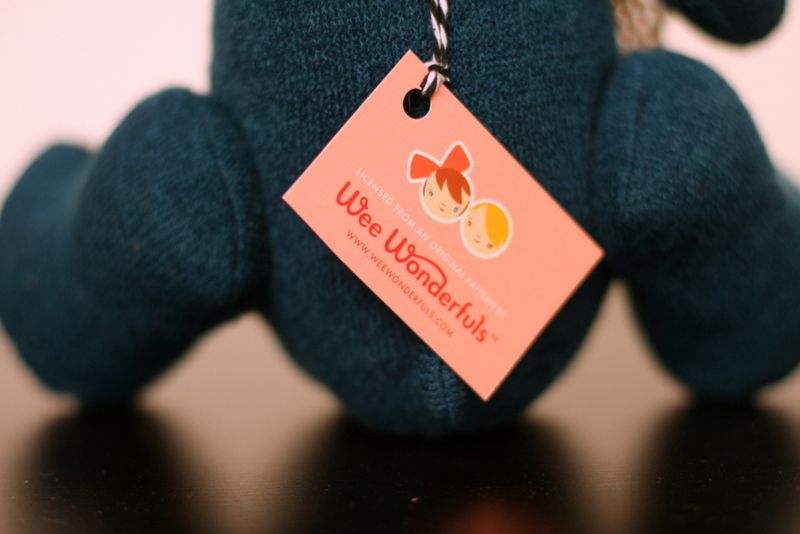 Now for sale in the shop!