Just in time for colder weather- I got my Prospect Park throw ready to cuddle up in.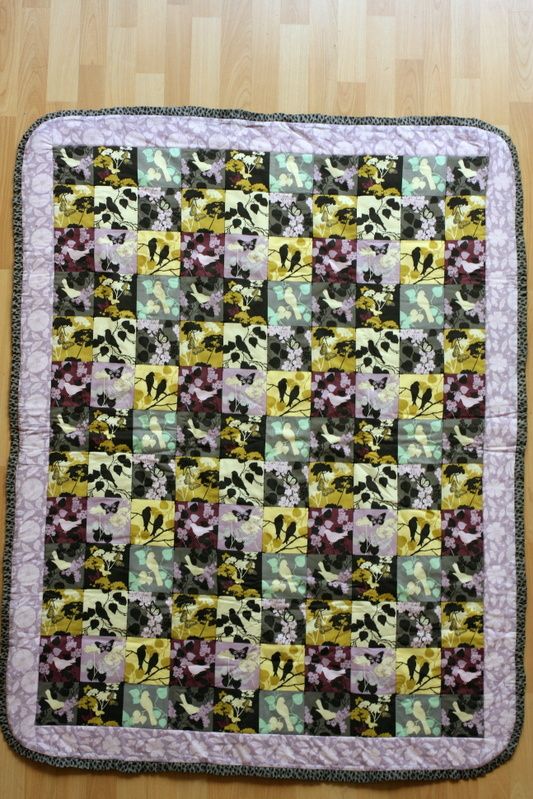 The fabric line is called Prospect Park, it's designed by Kitty Yoshida. Every line she comes out with I absolutley and totally fall in love with. This is the first "big" project I've done with her fabrics.
It's a "cheater" quilt, meaning it's a panel that looks like it's pieced. I got the lilac fabric for the border and some grey for the binding. When I bought the fabric I wanted to have it machine quilted.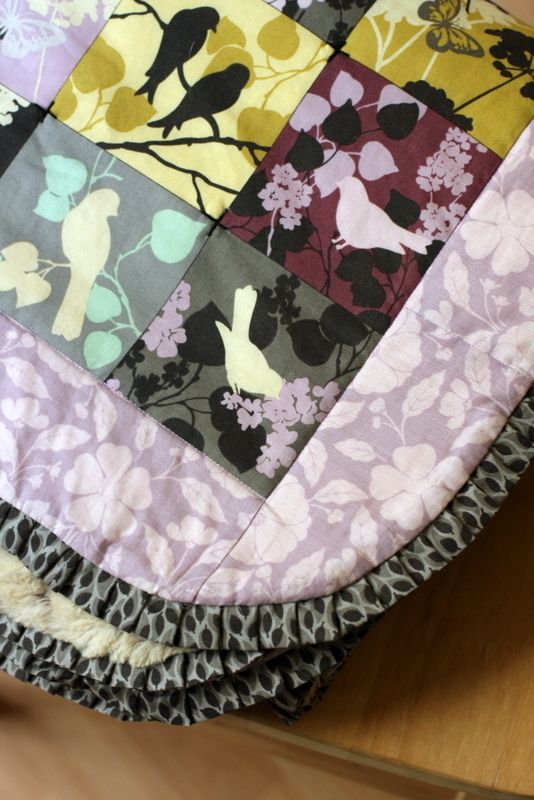 But then we moved, and I decided to "tie" it instead. So for fun- I added a ruffle instead of the binding!
I paid an arm and a leg for the swirly minky for the back- but isn't it perfect?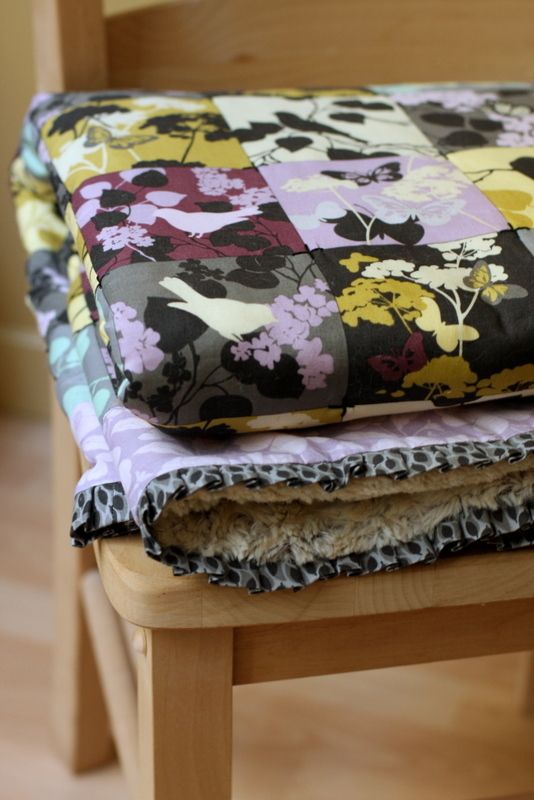 I also doubled up on the batting to make it ultra plush. Not that it gets cold enough here to really need this cozy of a quilt, but I don't mind.