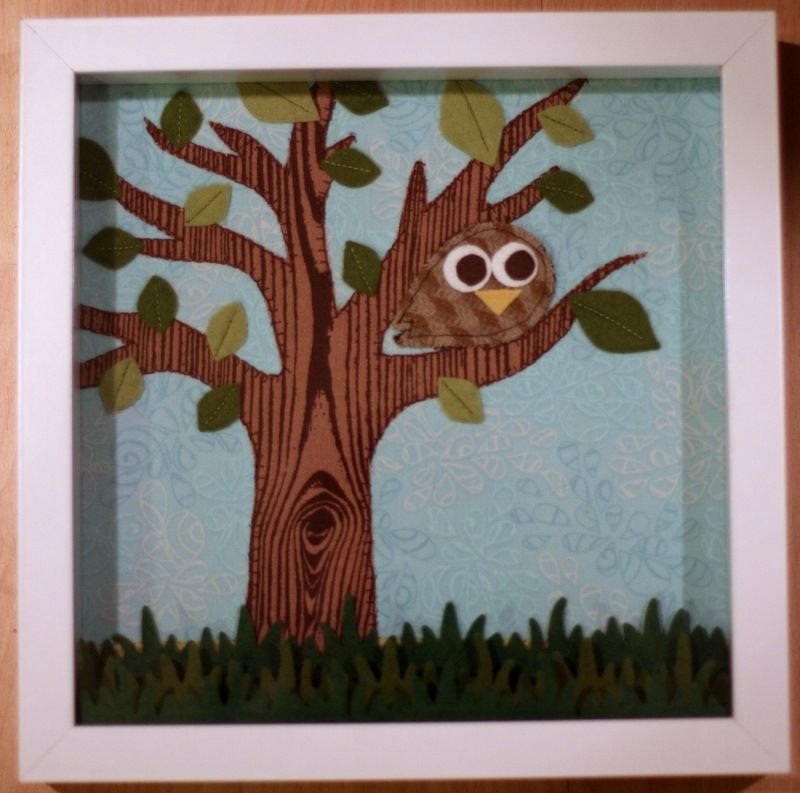 I made this cute shadowbox for Stephanie, whom I met at the Babes & Babies show. She bought the
tweet tweet
birds one, and wanted an owl one to match.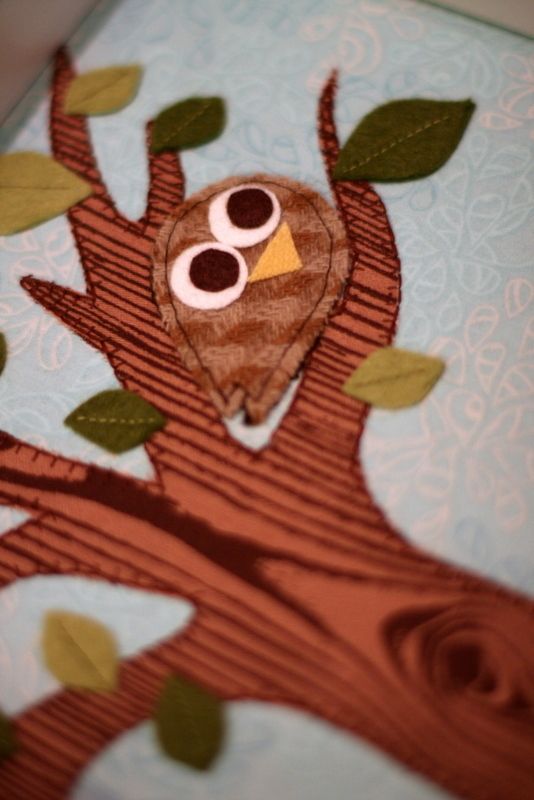 I did a different blue background to coordinate with the other one. Luckily I still had a scrap of the houndstooth wool that I used for the
original
for the owl. I used the same fabric for the tree and leaves.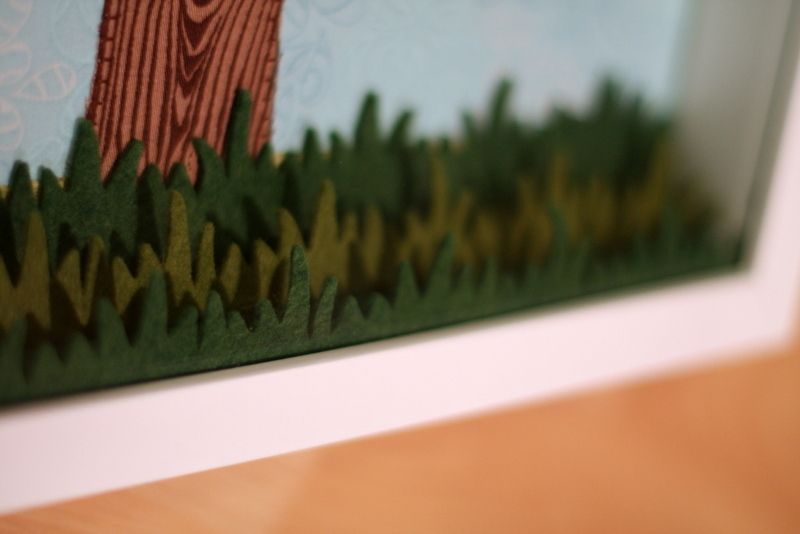 I did the grass a little bit different- it's kinda hard to do the exact same thing when you just make things on the fly, like I did with the
original
. But having it be unique is part of the art, right?