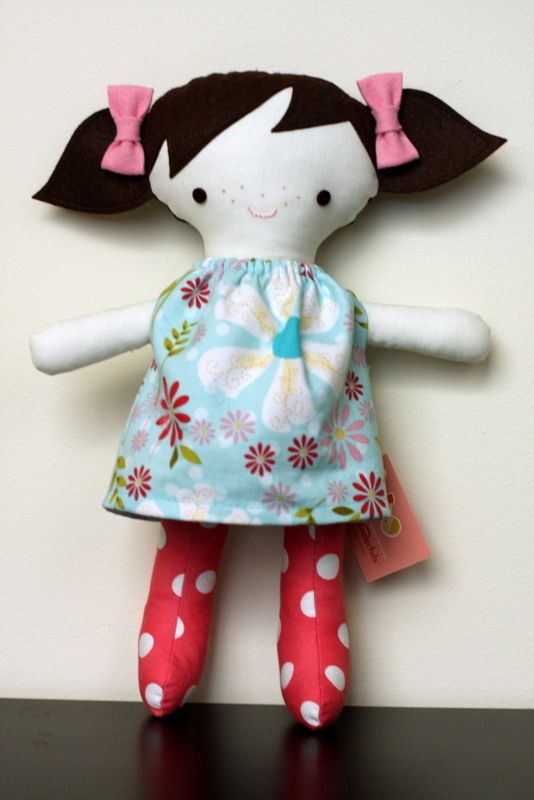 Another wonderful custom order from the Babes & Babies show. A doll for one of the sweetest little girls I have ever met. Little Sofia came to see my table at the end of the show. She asked if I could make her a doll that looked like her, and could she please have pink bows in her hair?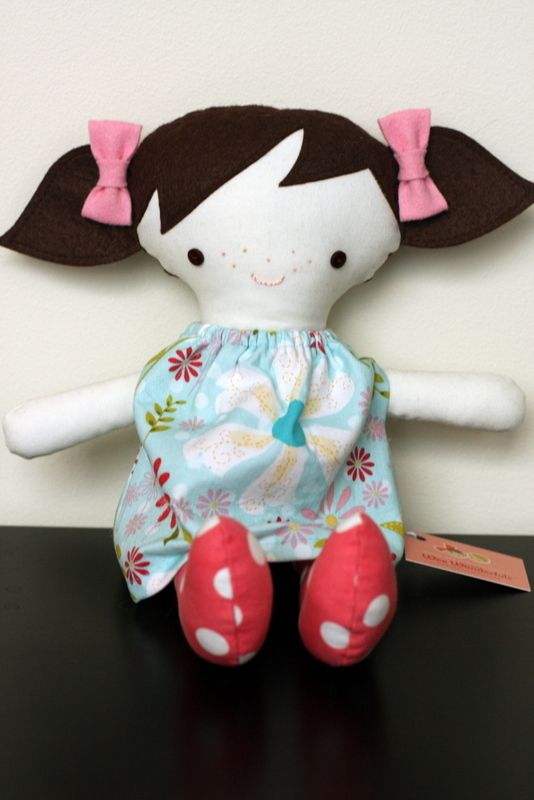 Turns out her mom, Rebecca, owner of
Petit Couture
, was another vendor at the show. She placed the order and asked if I could include her adorable freckles.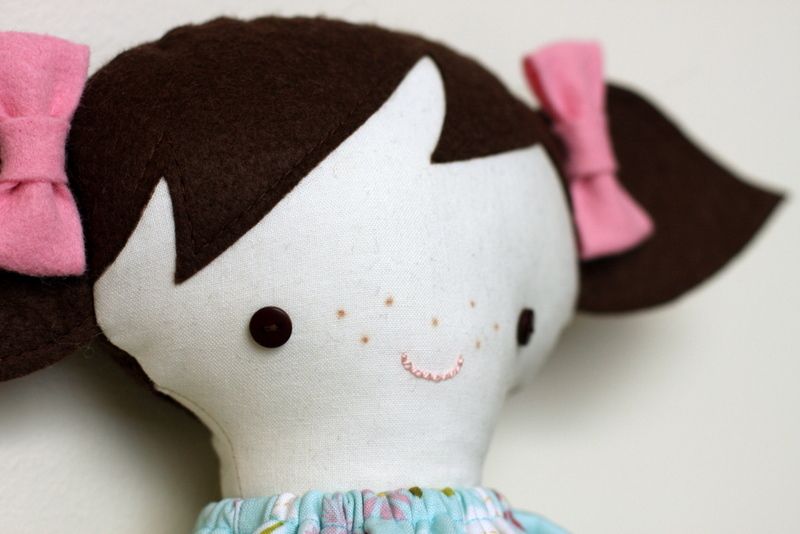 Of course I can! I was excited to learn something new!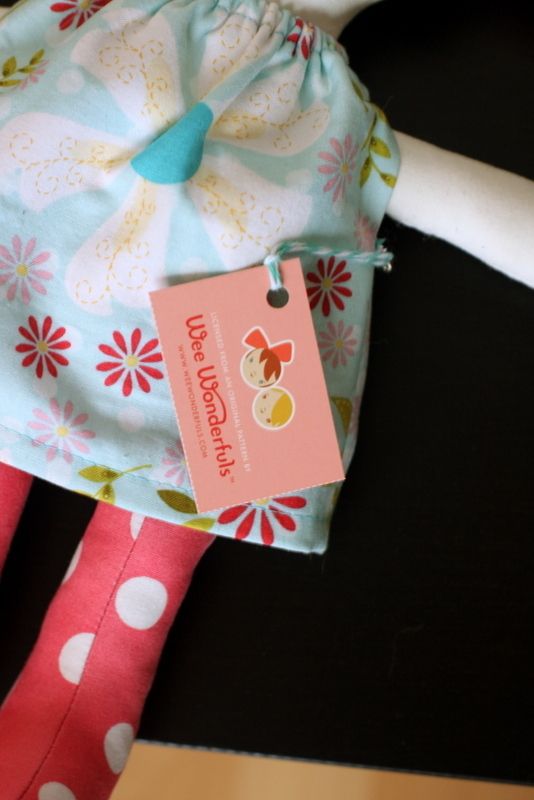 Such a perfect little dolly.
I also included Sofia's name- sorry for the terrible picture, I forgot to take a better one before I sent her off.