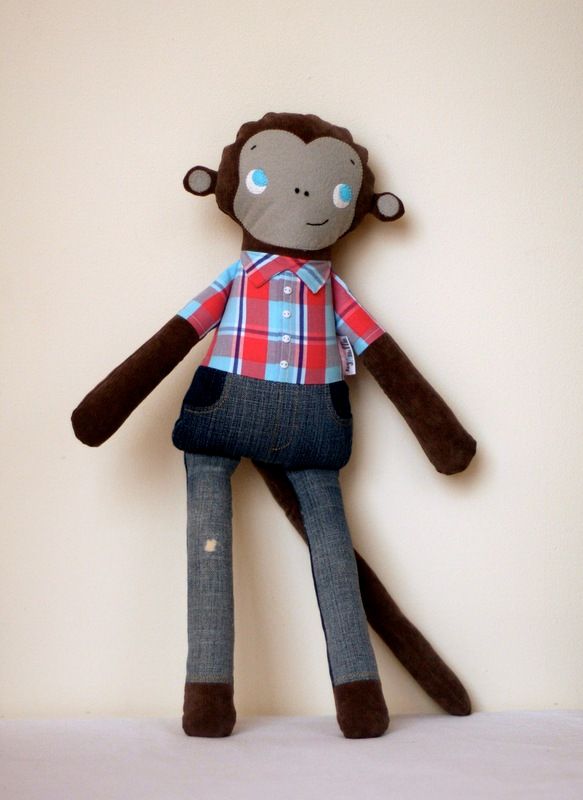 Henry, my other not-really-but-sort-of nephew, is turning one. Since his big brother got his very own monkey when he turned one, (which he sleeps with every night and he is still looking good but also well loved) I was excited to make one for Henry to snuggle with too.
Henry's blue eyes are amazing, so his monkey has some too.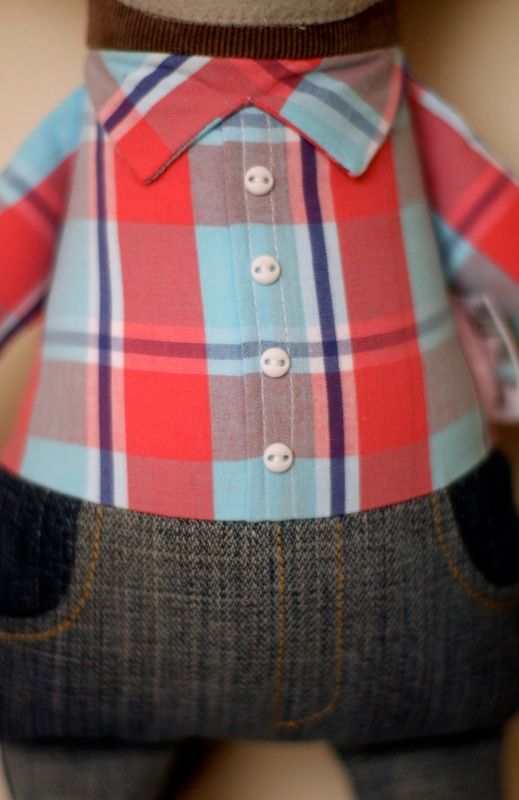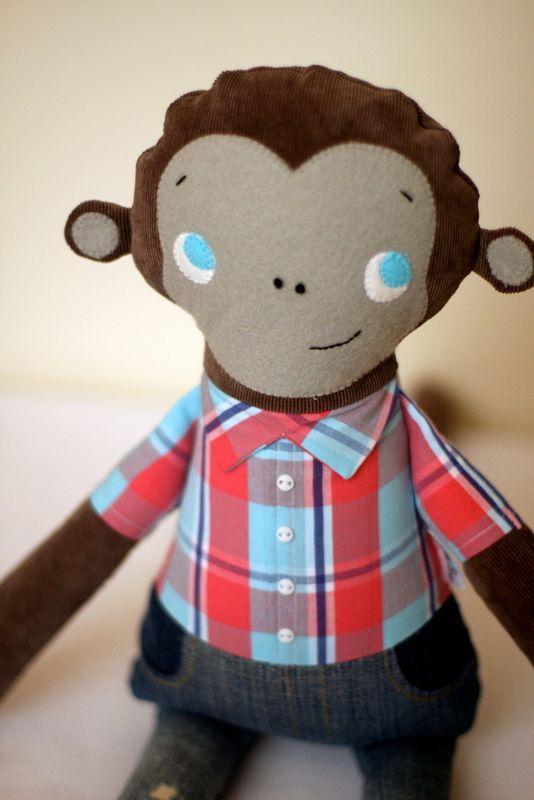 I regret not embroidering Van's name on his monkey, but whatever right?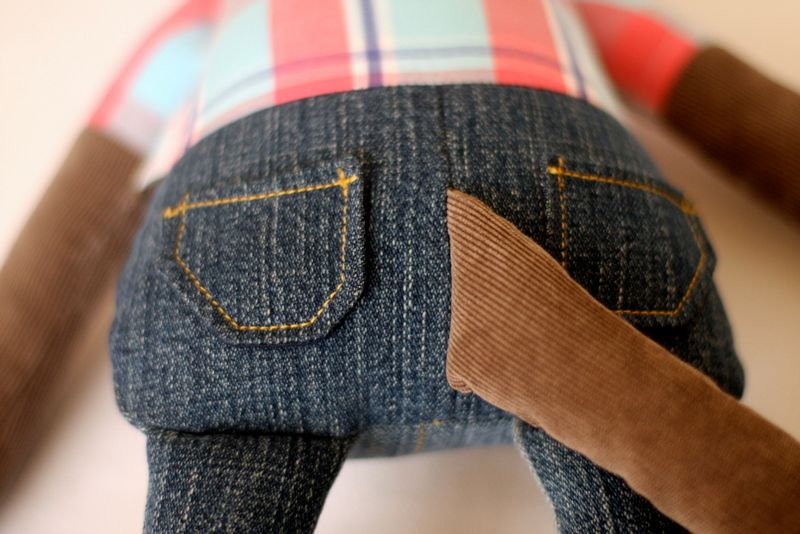 Monkey butt!