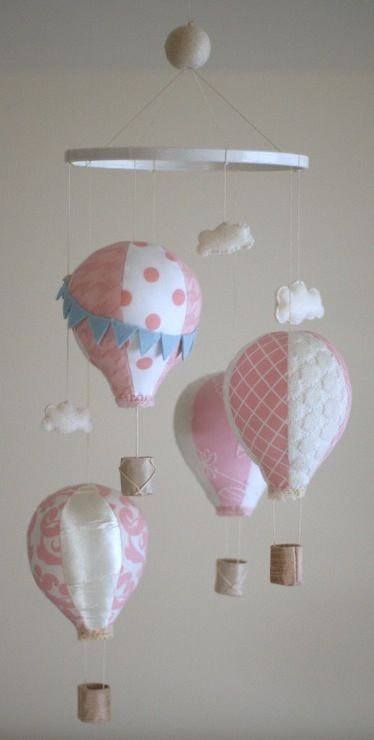 I made this mobile for a baby girls nursery. I ordered fabric swatches form the bedding set company so that I could match the colors perfectly. Although the swatches weren't big enough for the balloons, they were the perfect size for the baskets.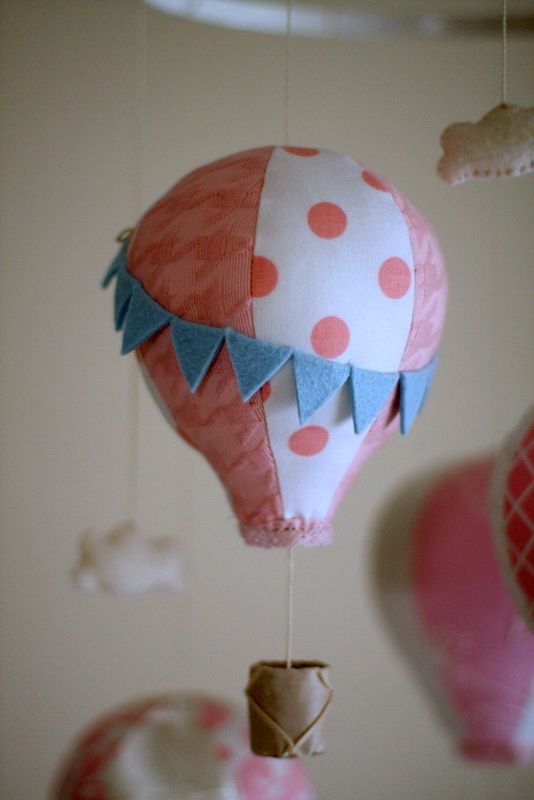 Baby pink, off white, tan, with a hint of baby blue. The walls of the nursery are light blue, and the mom wanted to pul some of that into the mobile.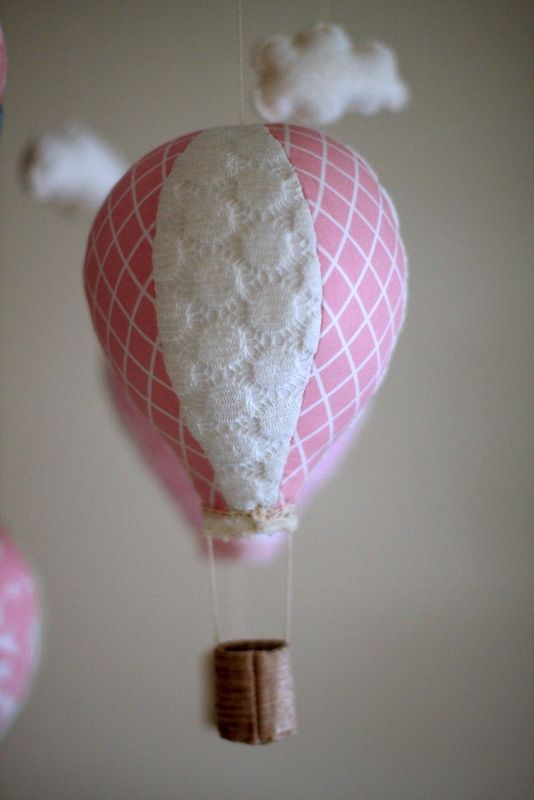 This lacy fabric might just be my favorite.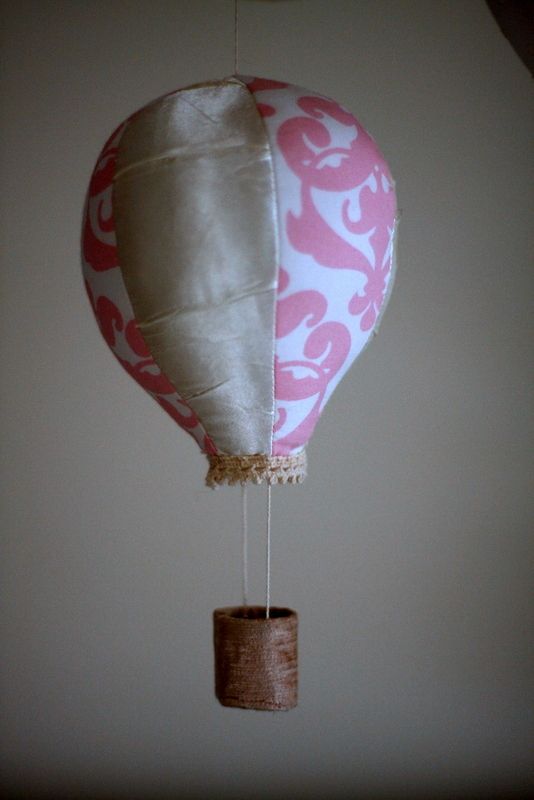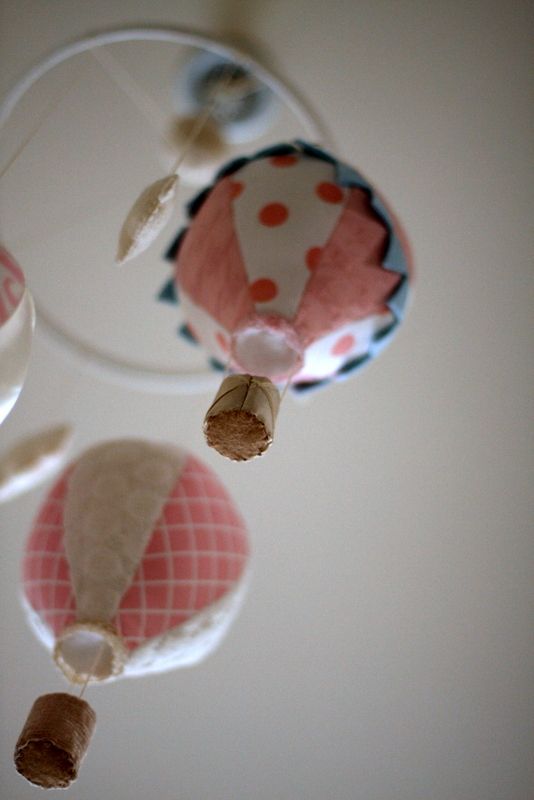 I put this mobile on a circular frame instead of just crossed rods like I did with the other one. The other one was so hard to get balanced correctly- and then if you moved it at all, you would have to re-balance it. But the circle worked perfectly!