Every time we watch Fantastic Mr. Fox, all I want to do is make tiny foxes in tiny outfits.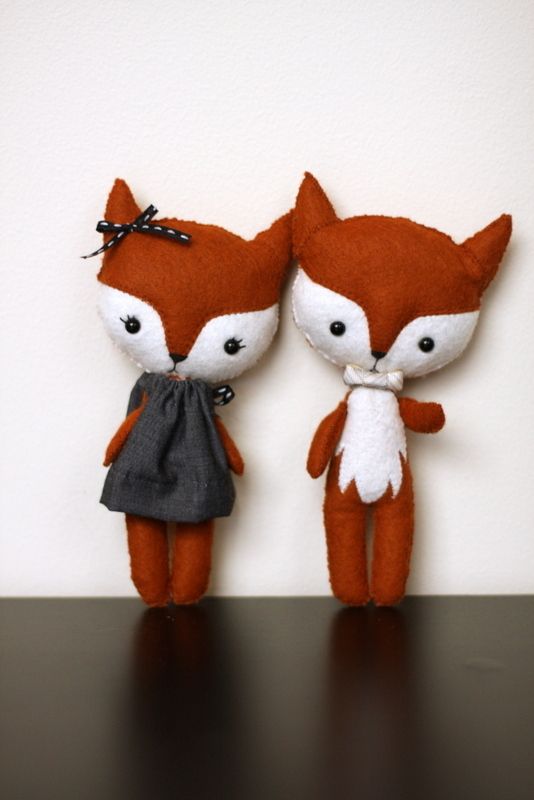 After finding this glorious pattern by
gingermelon
, my wish was granted. A perfect little fox couple!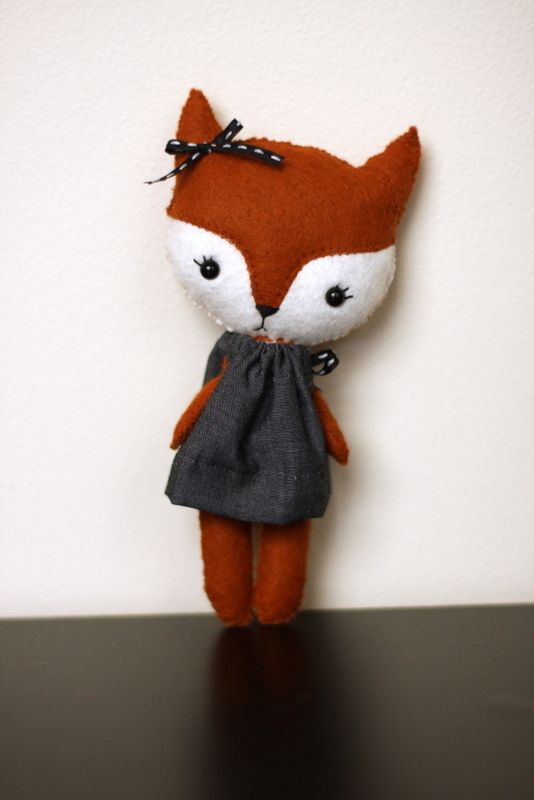 She may look a wee bit grumpy...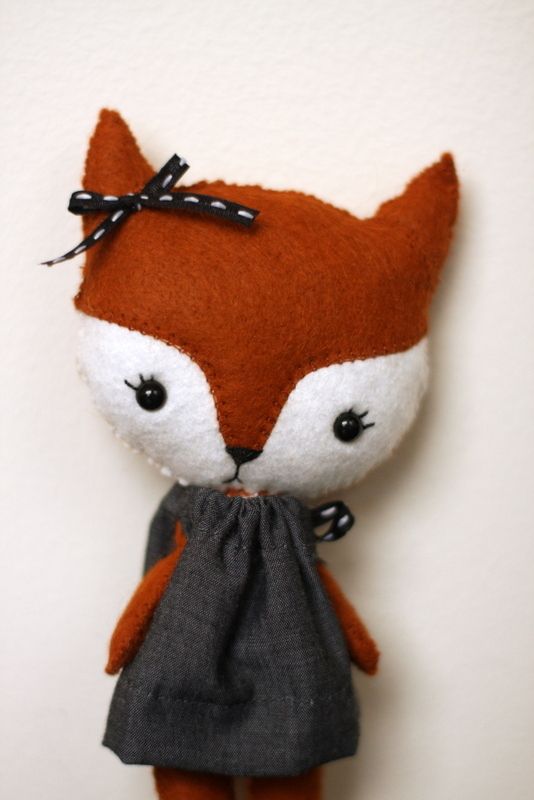 ...but she's just a very serious sort of fox.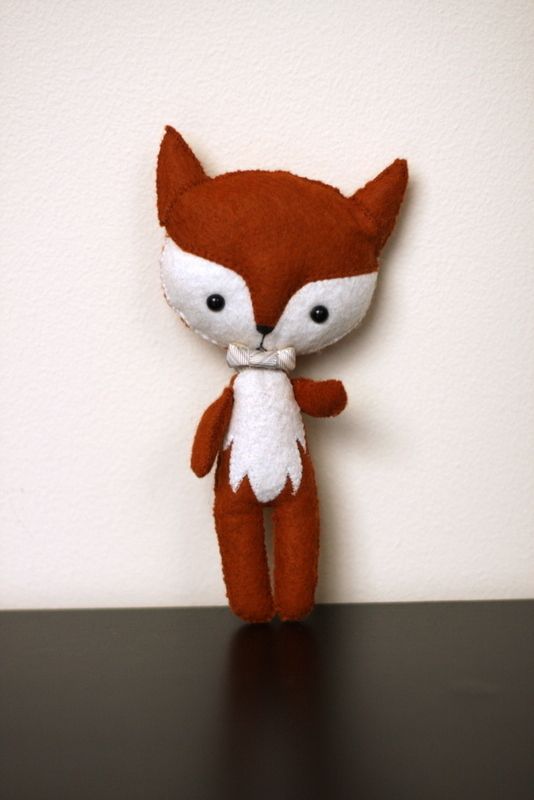 His tiny bow-tie took longer to make then her dress did.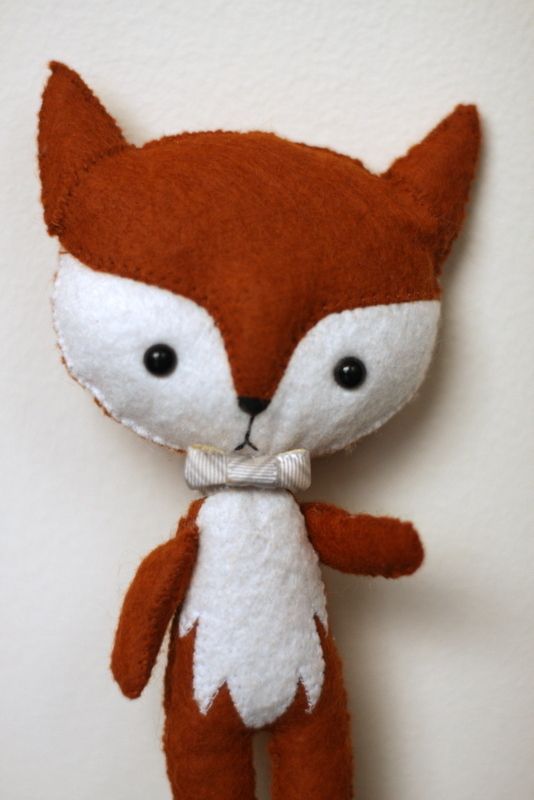 What can I say? Foxes are serious.

They are only about 5 inches tall, and mostly hand sewn.
And the cutest little things ever!