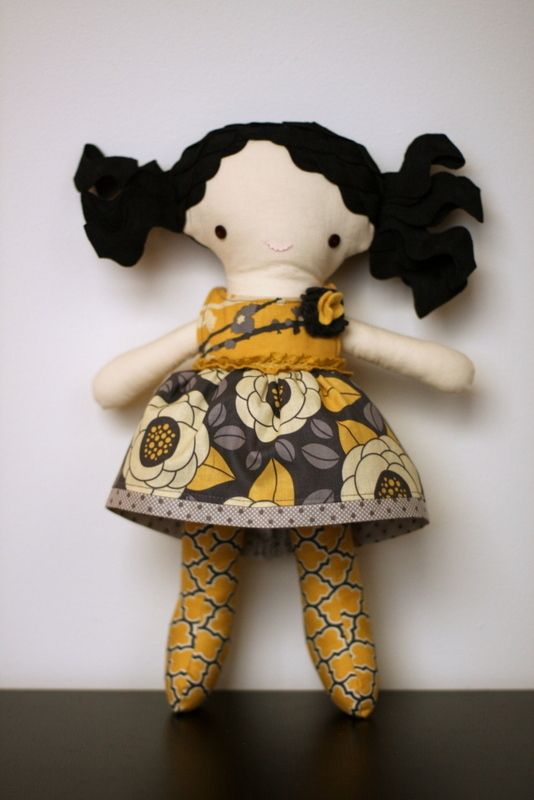 Jasmine requested a doll for her friend's baby girl.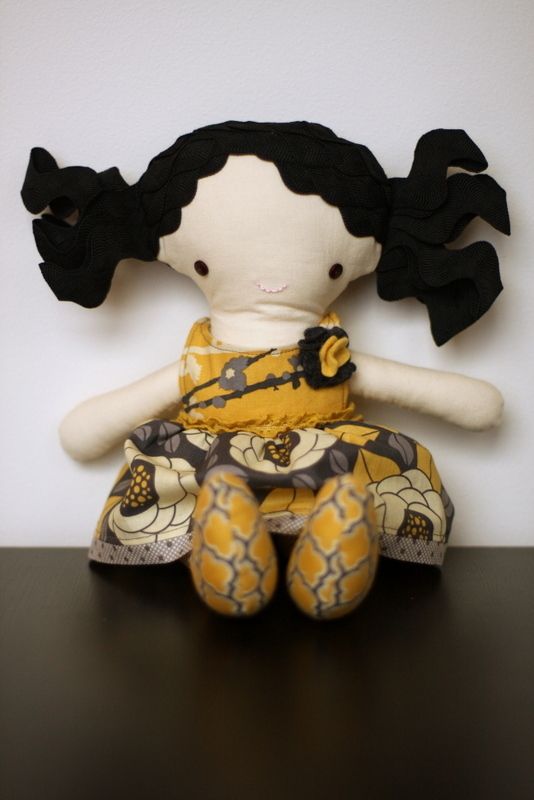 I totally made up that dress all by myself. No pattern! But I did save what I did so I can do it again, don't worry!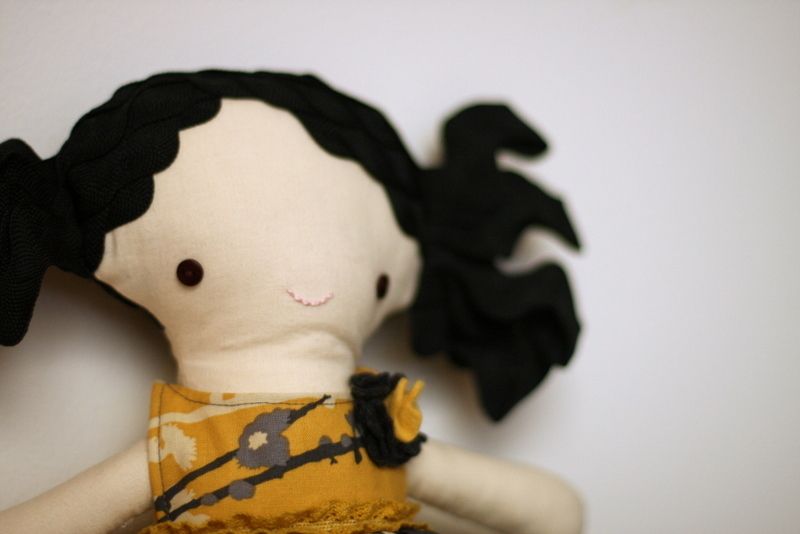 With black rickrack hair, brown eyes...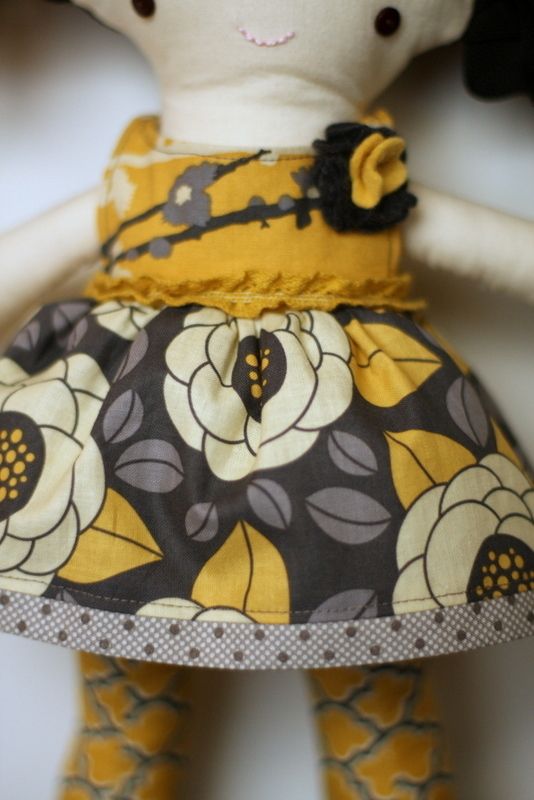 ...and a fancy dress using Joel Dewberry's Aviary 2- in the grey/yellow color way...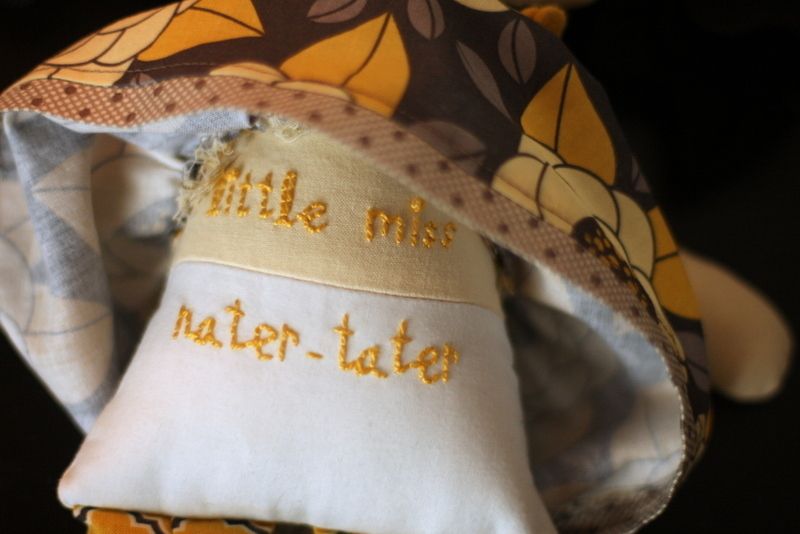 ...and "little miss nater-tater" embroidered on her belly.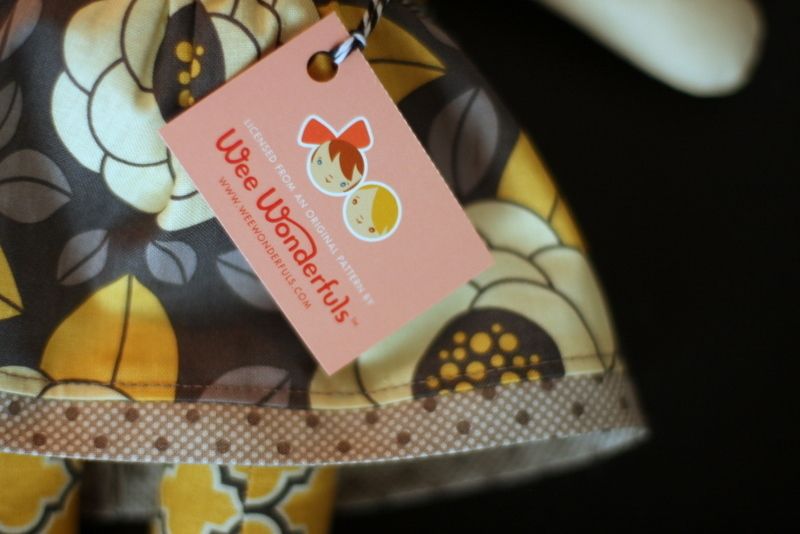 Thanks Jasmine!