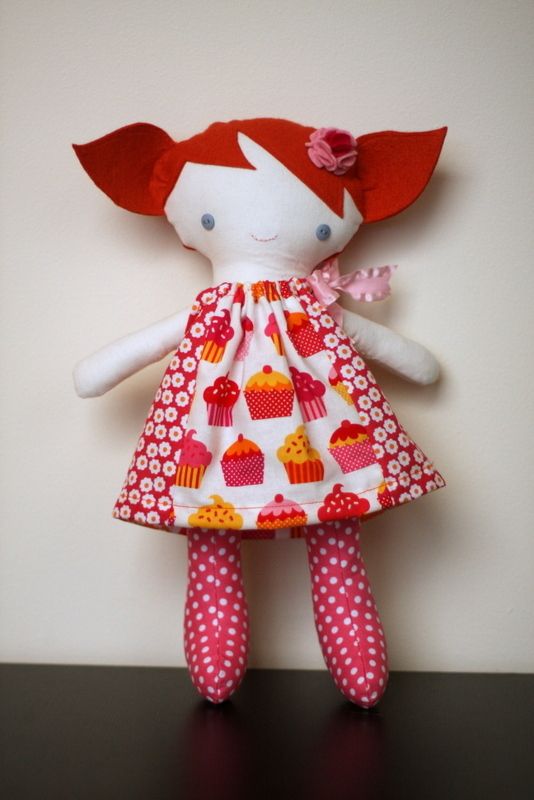 Hours after my review was posted, Amy contacted me about making a custom doll for her daughters birthday that coming up. I didn't really have time to order fabric- so I dug out my pink stash and searched for the perfect pieces.
I had some, and by some I mean a tiny bit left of this cupcake fabric that I had used for some aprons forever ago. So I paired it up with some coordinating fabric and it's perfect! I really, really like how the different fabric on each side makes the cupcakes really pop.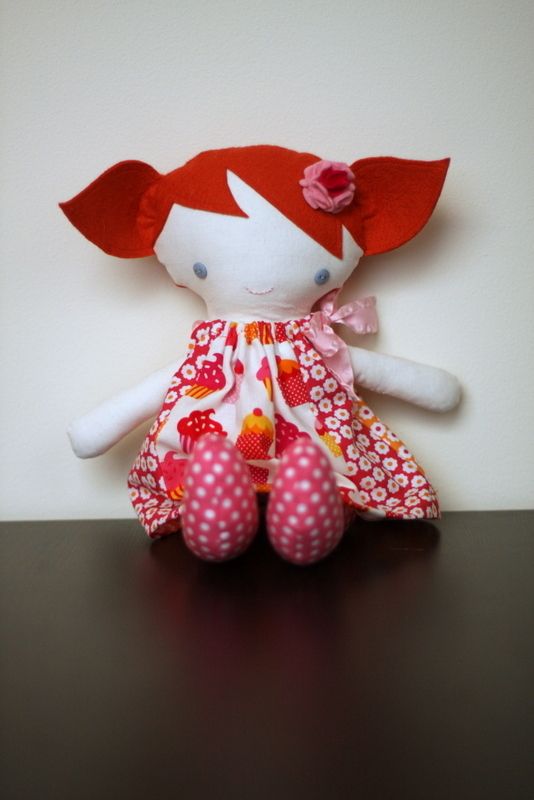 I'm pretty sure that the red-head dolls are my fav. Every time I get one finished, I look at them and just squeal. And then I don't want to give them up!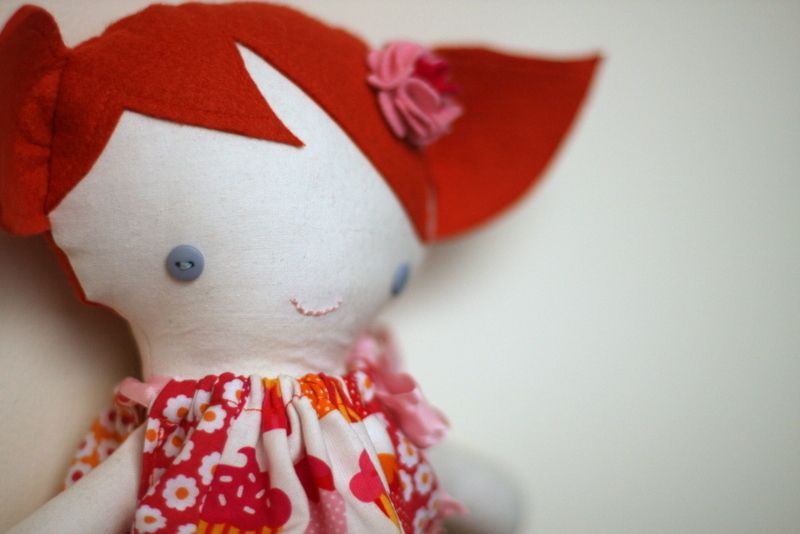 So sweet!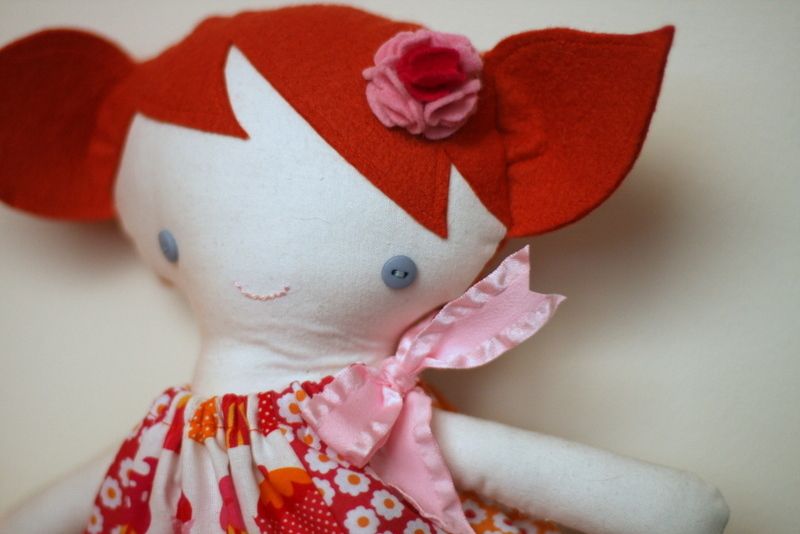 Her mama says that Miss D always has a bow or flower in her hair, and could I please add one to the doll, so I made a teeny felt flower- and are you dying? I love it!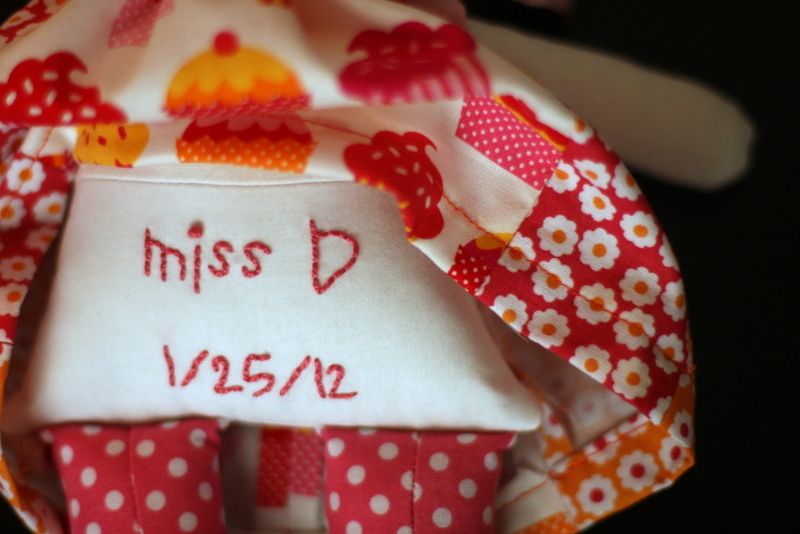 Happy Birthday Miss D!!!