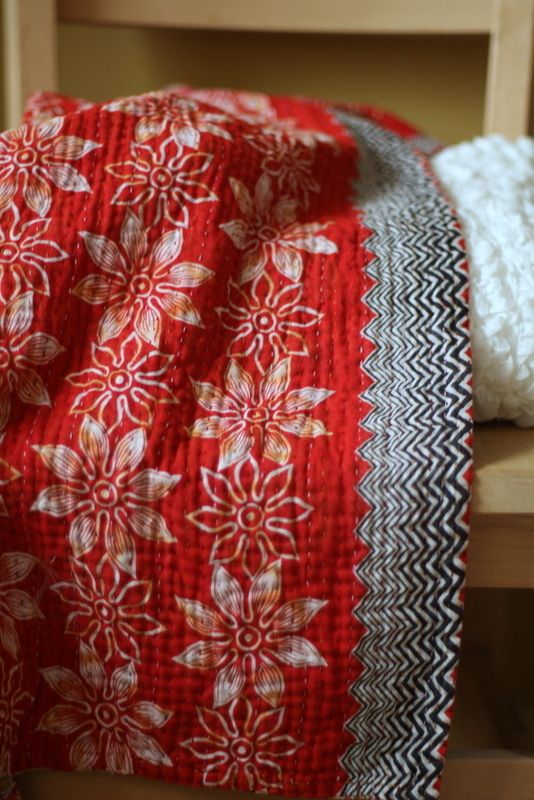 This super soft and gorgeous baby blanket is made out of recycled sari cloth.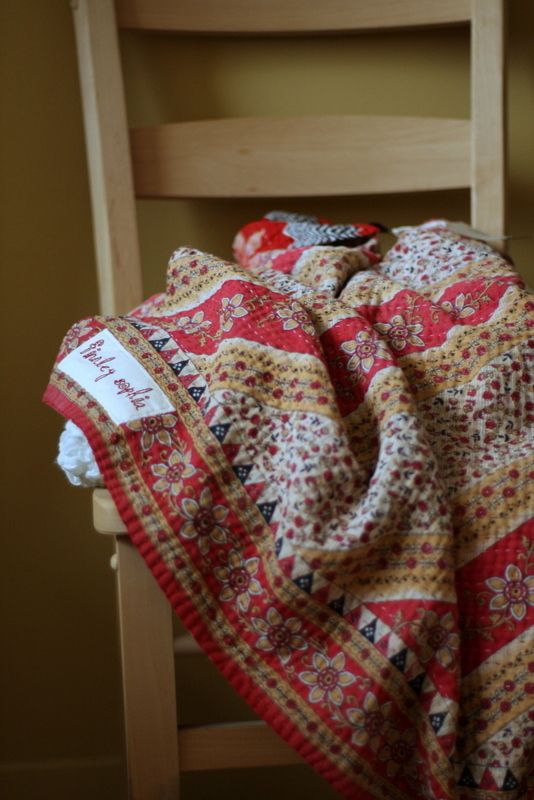 I met Stacy at the Appel & Frank holiday event, and she asked if I could do a custom embroidery for this quilt she was giving to brand new baby girl Finnely Sophia.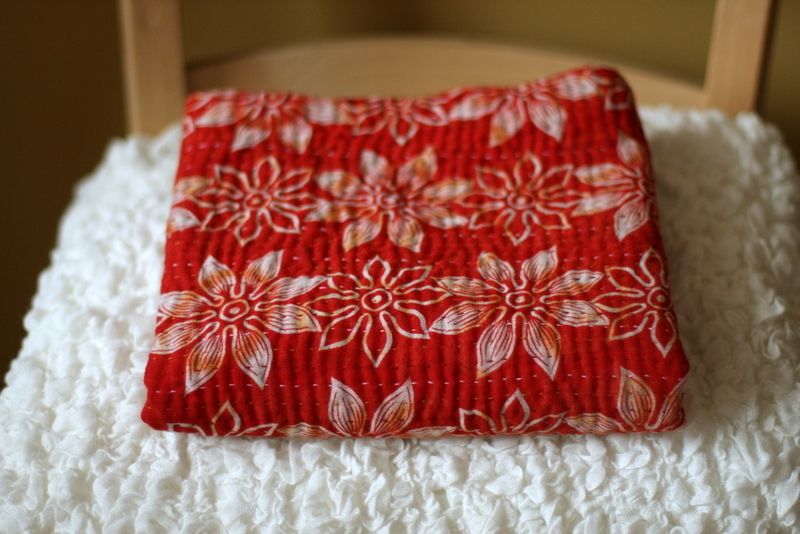 I said "Of course I can!" It was fun. I love custom embroidery!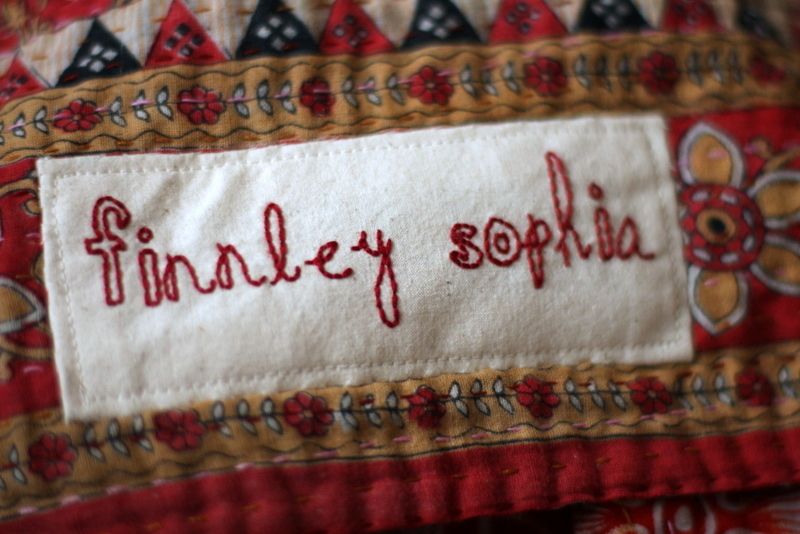 I think she'll love it!