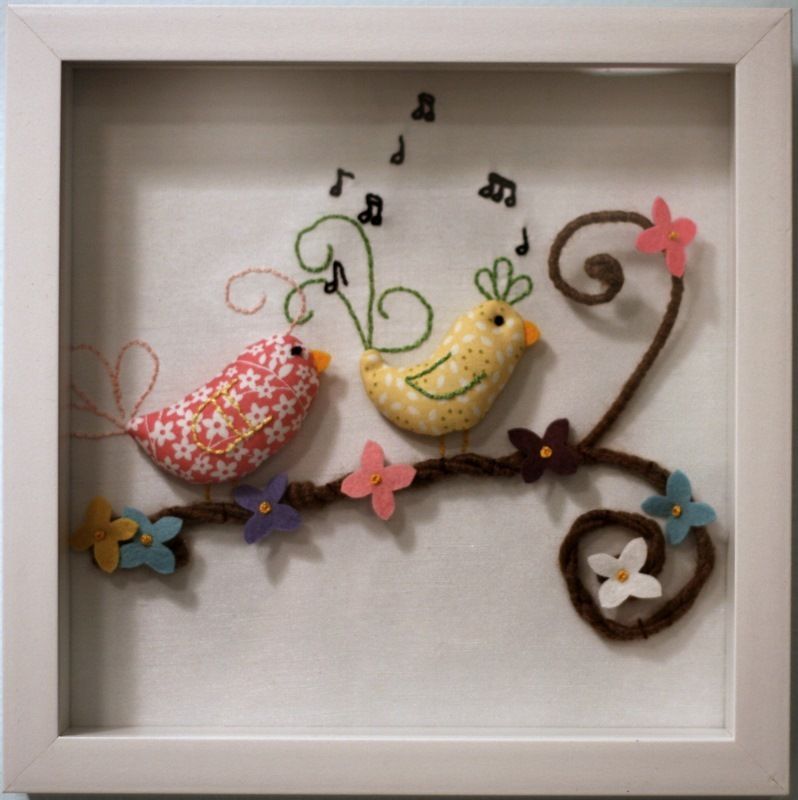 This was a custom order for a little girls room. I used a white raw silk for the background- it looks so pretty with the birds and blossoms.
I was worried that I wouldn't like embroidering the details instead of making them out of felt- but I really like the end result!
To make the branches- I wrapped floral wire with yarn, then twisted them together.
So so sweet!