(I feel like I can't ever get a good photo of any of the mobiles I make. So I took a million.)
I made this mobile for 5 month old baby Eva. I love the bright yellow and pink her momma picked for the colors- so happy!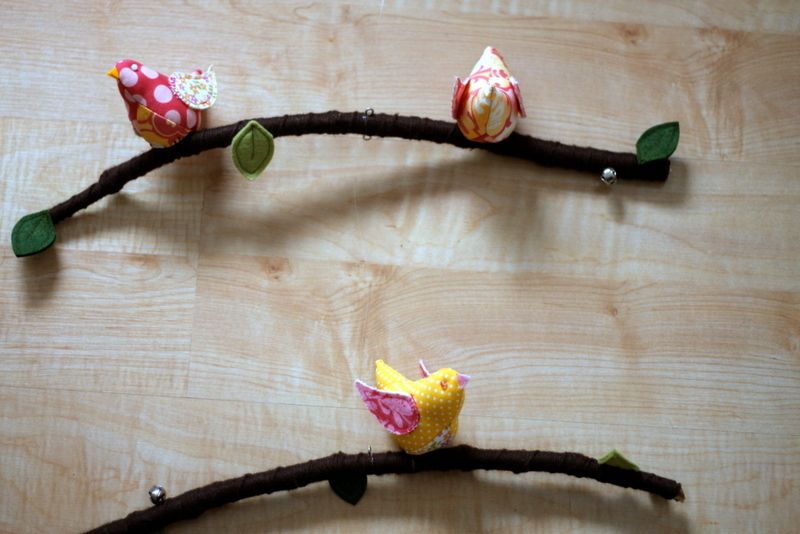 In the fall, a huge snowstorm broke a ton of branches off of the trees in our backyard. They are all still sitting in a pile on the side of our house. So I went back there armed with a saw and got to work. Then I brought them inside and trimmed off all the little poky branches and let them dry out for a few days.
Then I wrapped them in yarn, and added the leaves, bells and birds. It took me awhile to figure out how to balance the two branches- but now I know how so watch out, I might be making some more!