I got this amazing book, (by Hillary Lang of
Wee Wonderfuls
) and I saw the Katie Kitty pattern and just
had
to make one for Maloree for Christmas. But first, I had to make a practice one...
for me
.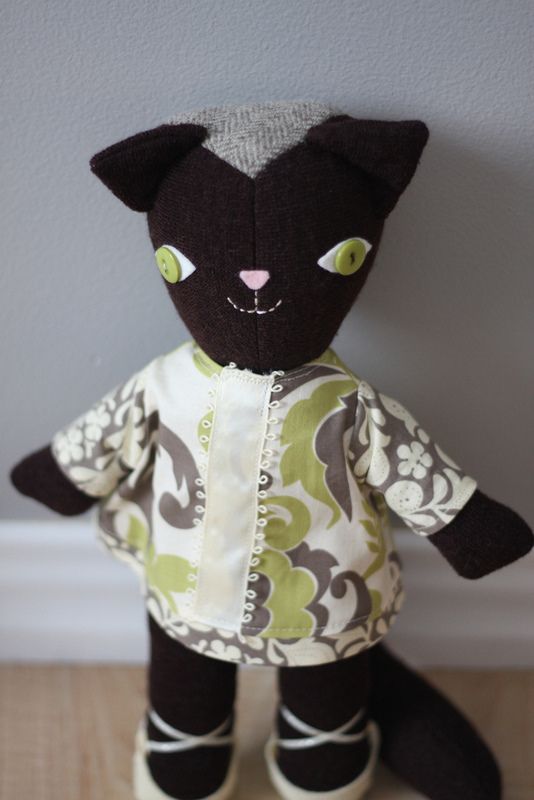 Meet Ms. Olive Kat.
I found this soft brown sweater-ish fabric at Hobby Lobby awhile ago and it was perfect for this kitten.
I made my sister's out of a silky black fabric- I am obsessed with making animals out of silky fabrics, they are so much more cuddly than just cotton or felt and also a little fancier.