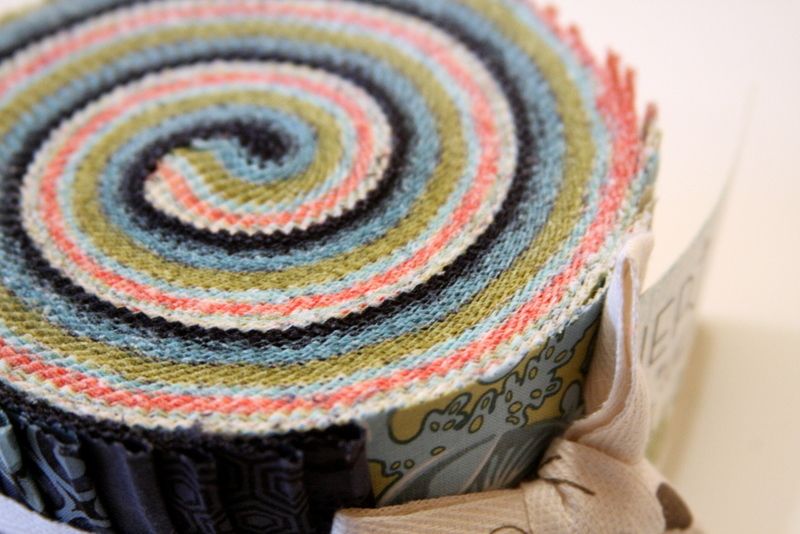 I had a hard time tracking down this Neptune jellyroll...
I decided I was going to make a quilt for Van before I even knew he was a boy. I found some anchor patterned fabric on sale at one of my fav quilt shops- secretly hoping that Nan would be having a boy so I could use it.
As soon as the ultrasound came in- I went out and picked up a whole bunch of red, white and blue nautical themed fabric for the quilt. I was planning on making custom embroidery blocks of pirate ships.
After making the first one, I decided I hated it. So I scratched that idea and went with something else. I looked closer at the anchor fabric and found the name- Neptune. So I searched high and low for pieces of the collection, seeing as how it was out of print. I found a jelly roll, and that's it.
And a sweet little label so he always knows just how much his auntie loves him!