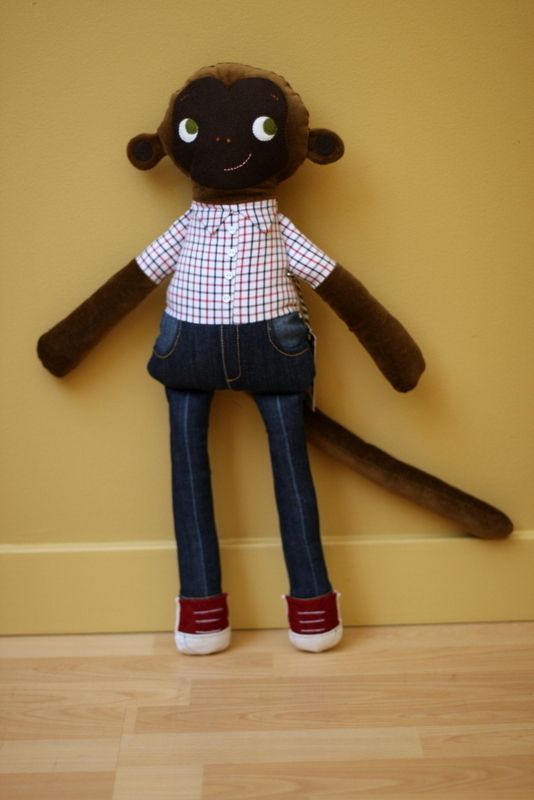 Oh hey there hipster monkey with your designer skinny jeans and thrifted plaid shirt...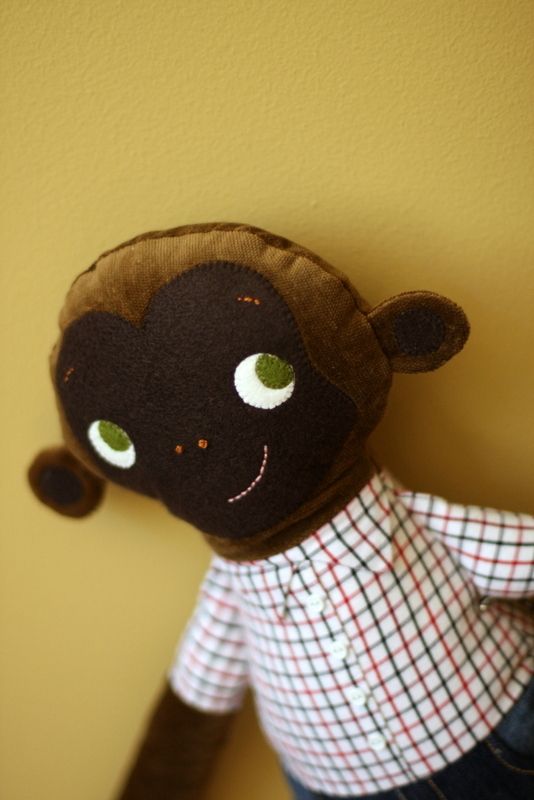 His name is Kingston, and his green eyes are very cute.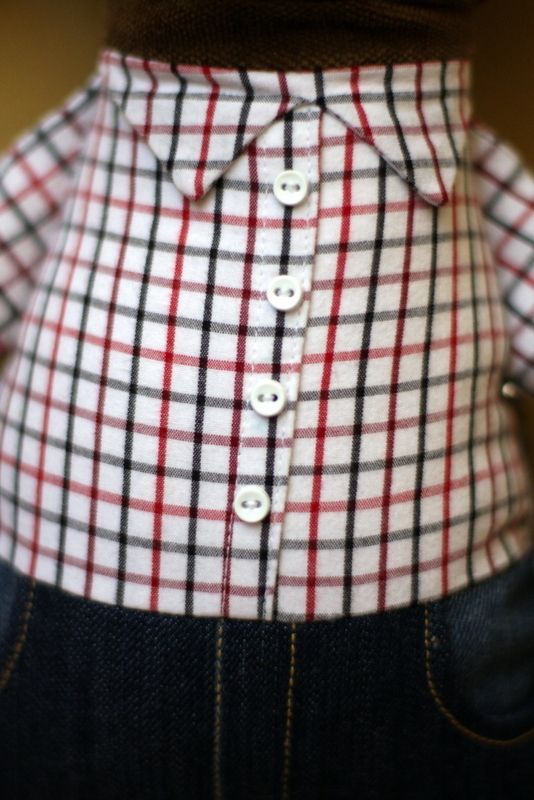 His shirt was recycled form one of my husband's old button ups.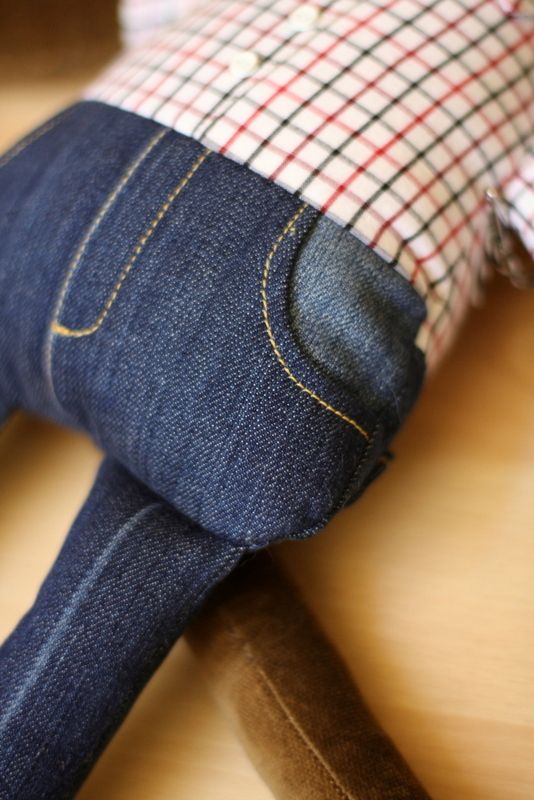 And his skinnies? A pair of my old Citizens. I like to get the most out of my money, especially when it comes to designer jeans. I've since come to my senses and no longer spend that kind of cash for jeans, but I still have a few pair kicking around that will eventually make it into my sewing stash.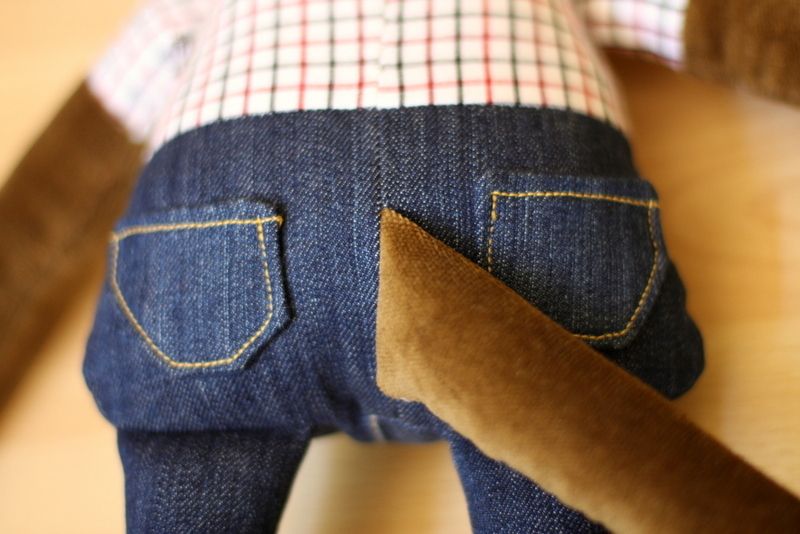 Functional pockets- you betcha.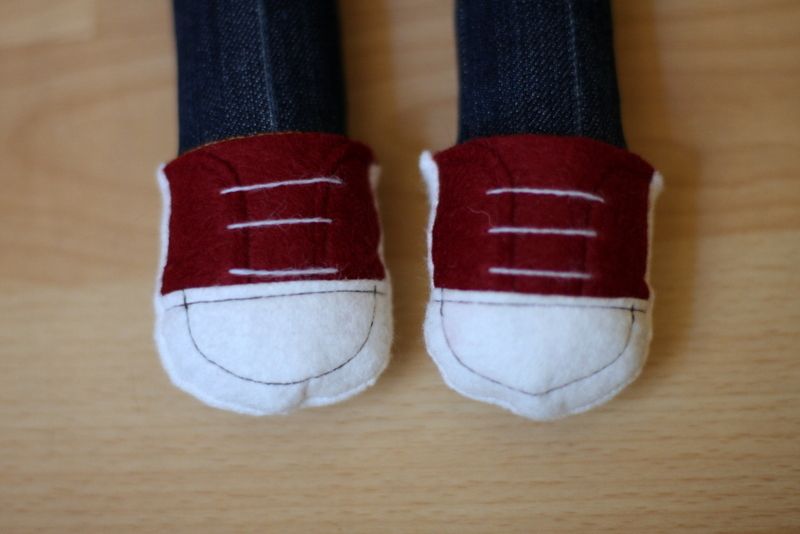 What hipster is complete without some chucks?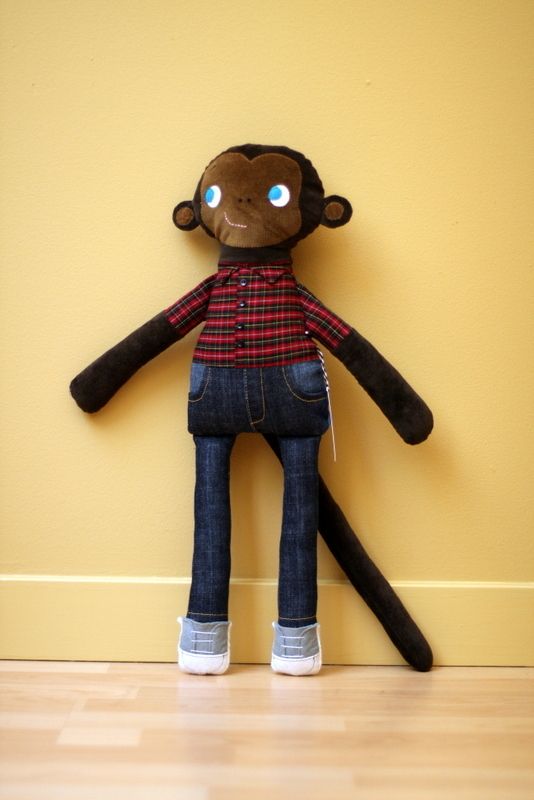 Sullivan, the sidekick.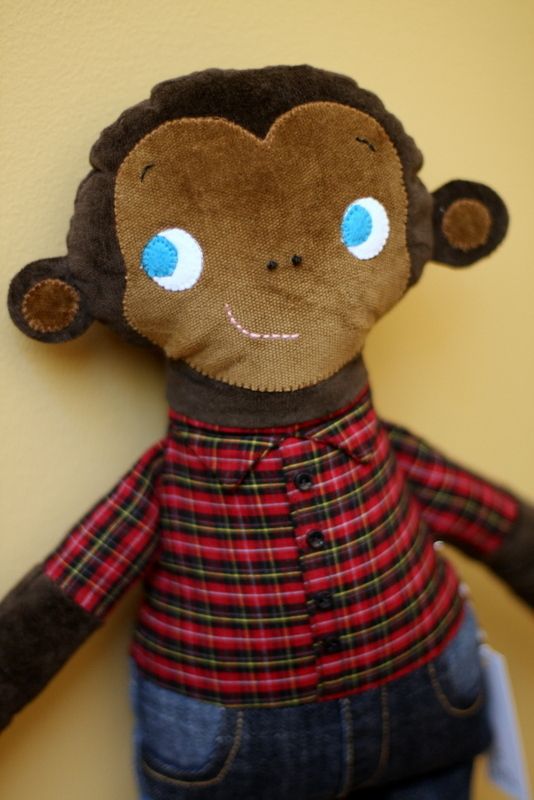 He's mischievous.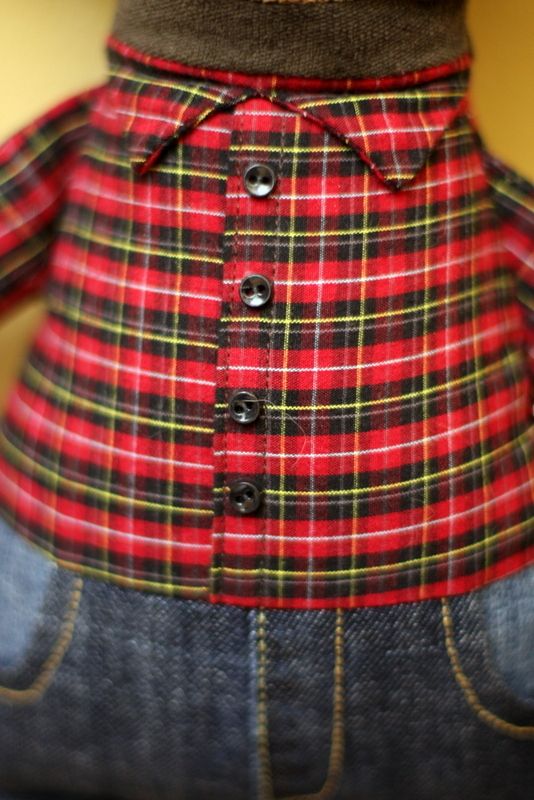 His clothing is the same as Kingston's. Recycled.
Can you imagine all the fun things that little boys could put in those teeny pockets?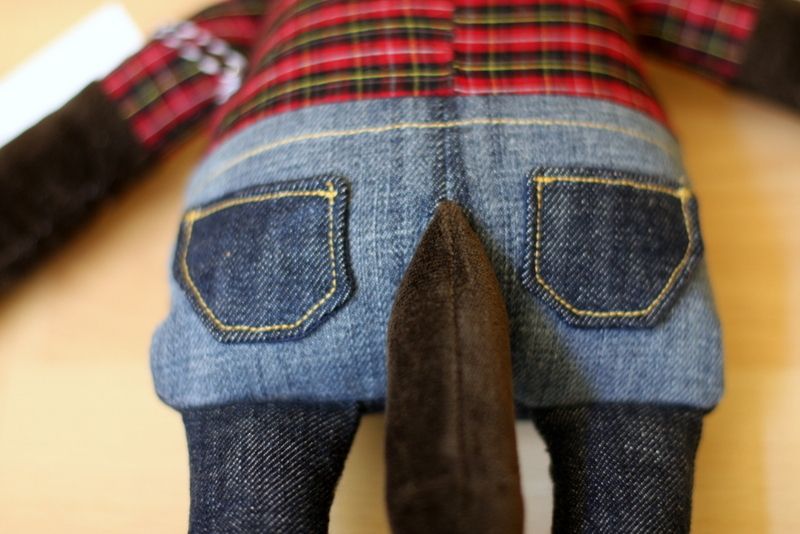 These jeans were from a different pair, but still designer nonetheless.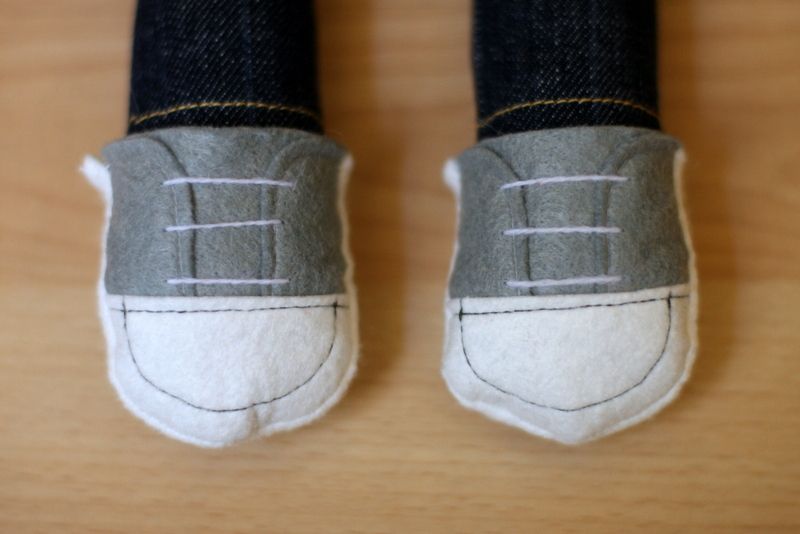 His grey chucks match mine. I'm in no way saying that I'm a hipster, I'm sooooo not cool enough.
For sale in the shop!