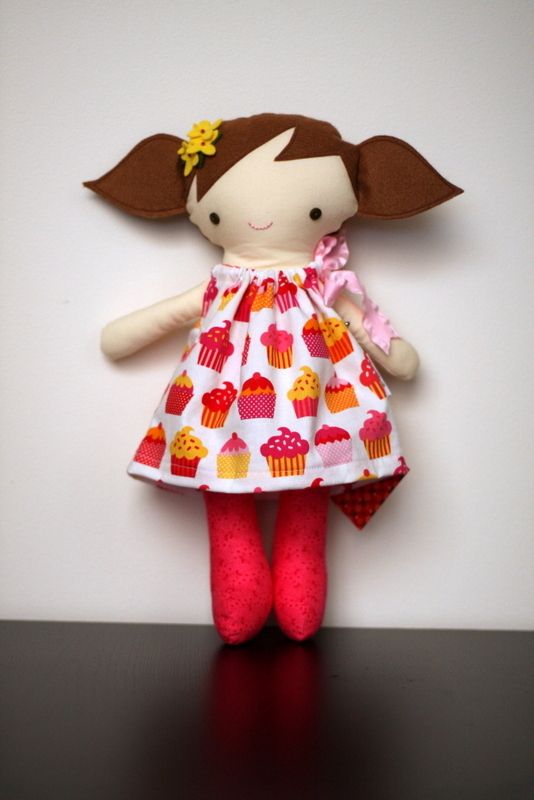 I met Maddy's momma at Renegade, she wanted to place her order in person. How cool is that???
It was a long shot, but she wanted this Caleb Grey cupcake fabric and shockingly- I found some! I couldn't believe it! So I ordered a whole yard- enough for quite a few more doll dresses. So if you want one, I've got it!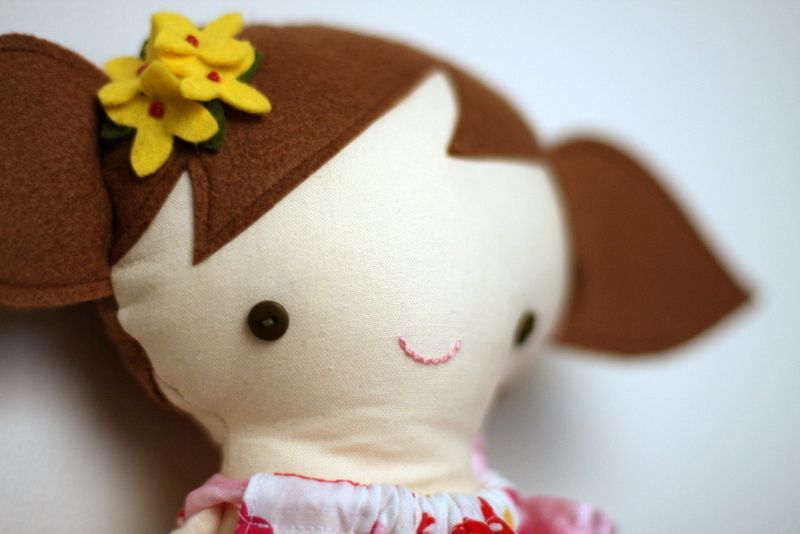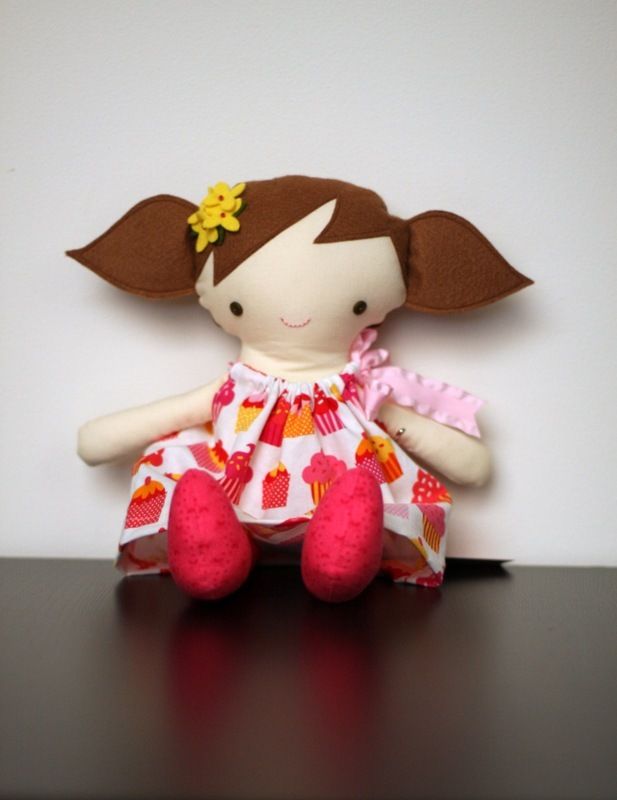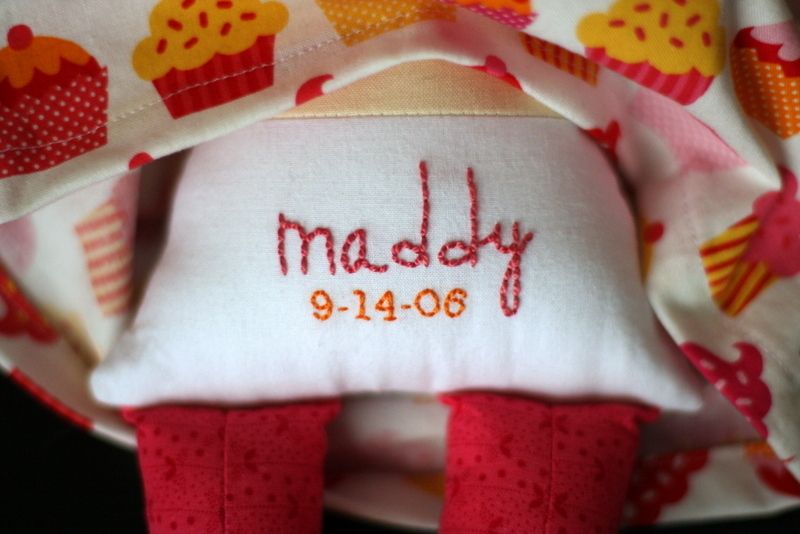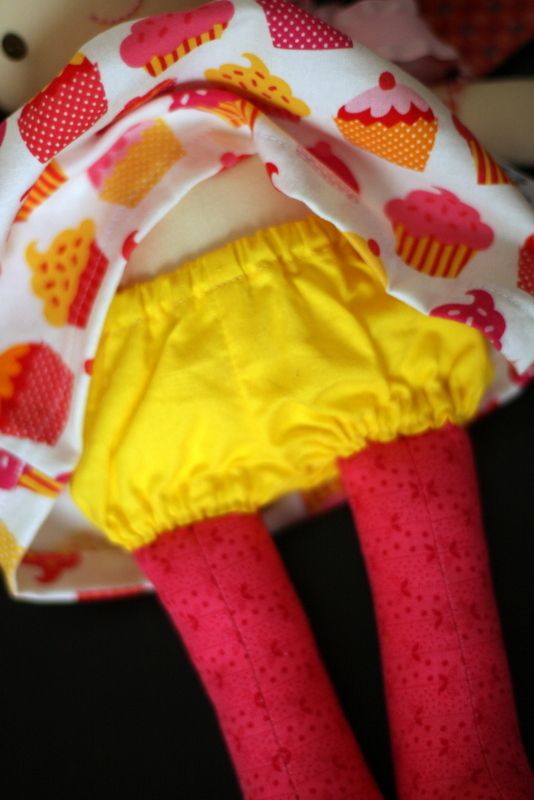 She wanted yellow leggings- but I couldn't find a good pattern that matched so I used pink instead. So to make up for it, I made some solid yellow bloomers.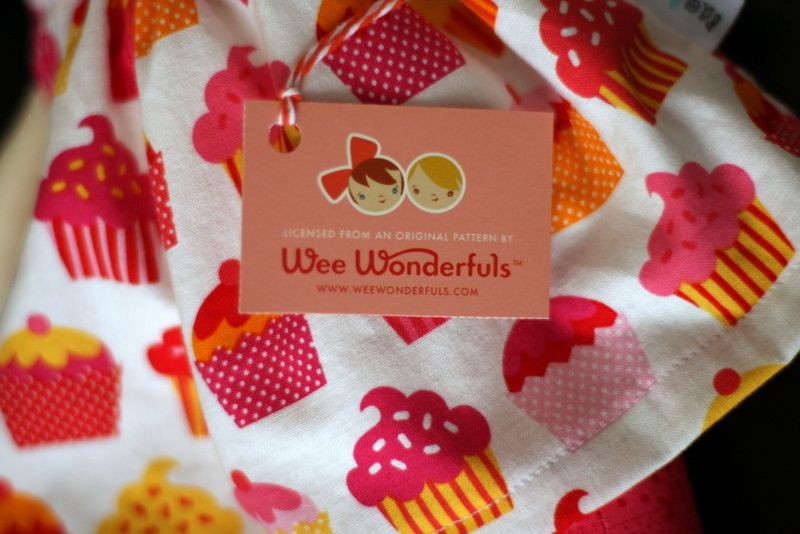 Happy Birthday Maddy!