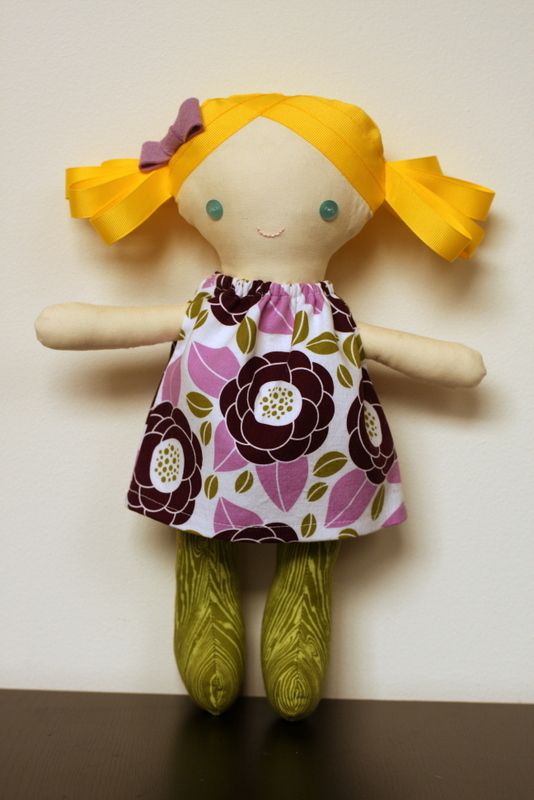 A sweet little girl named Vesna had a birthday this weekend.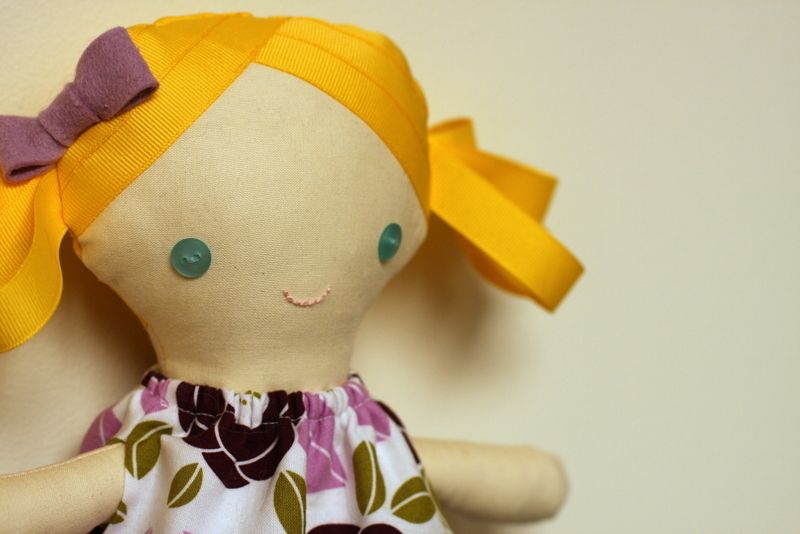 Her favorite color is purple, so I gave her a purple flowered dress and a purple bow.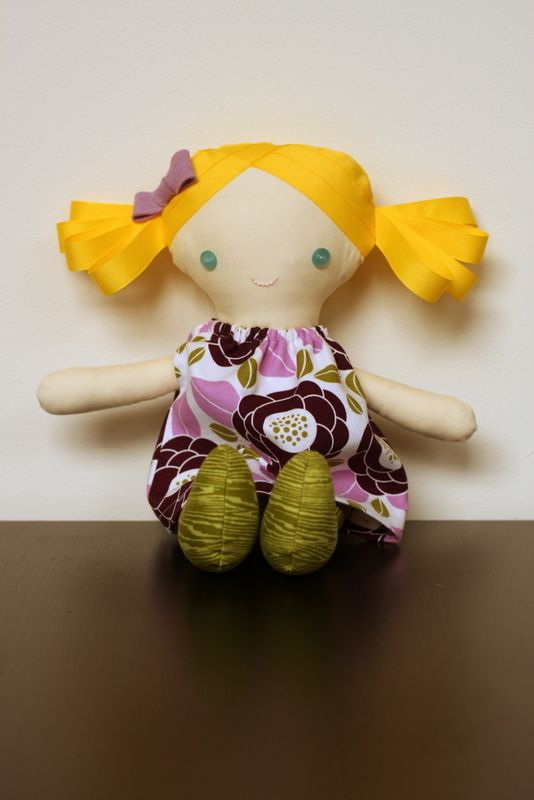 As much as I love the felt hair, I love the ribbon hair. It's so much fun, and so unique!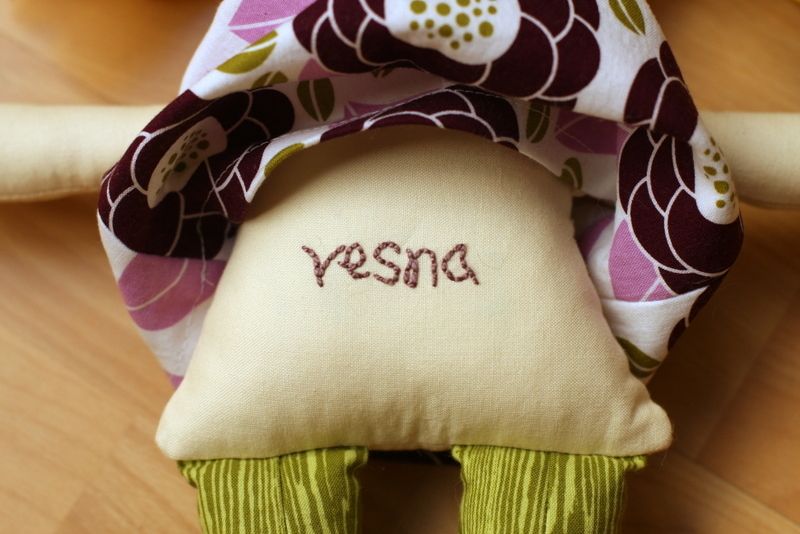 Happy Birthday Vesna! I hope you'll treasure your doll forever and ever.