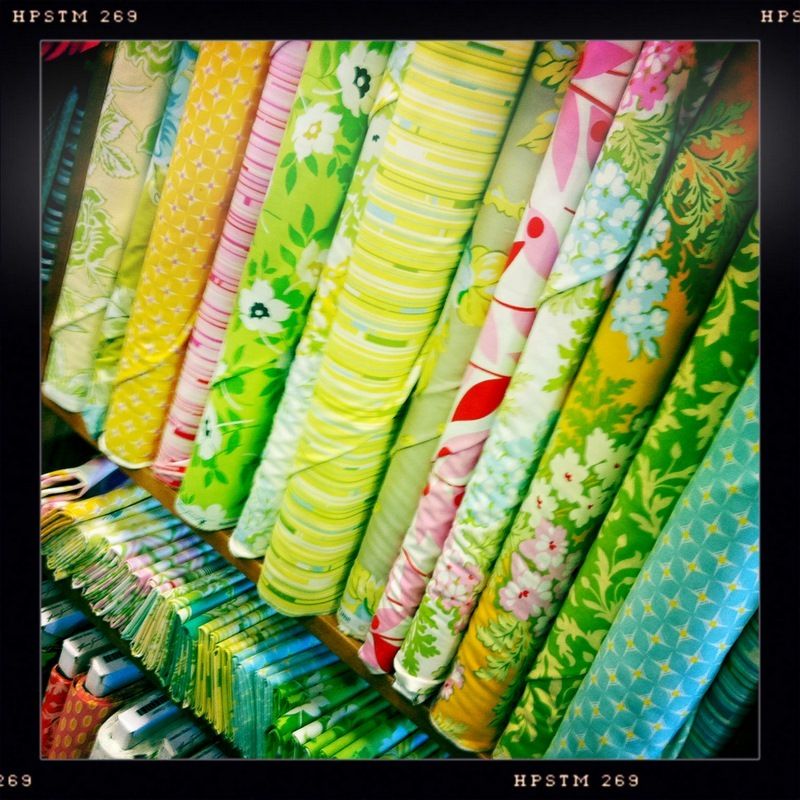 I recently joined twitter- at my husband's insistence. And I am glad that I did!
Heather Bailey tweeted that she would be doing a meet and greet at one of my fav fabric shops- Material Girls.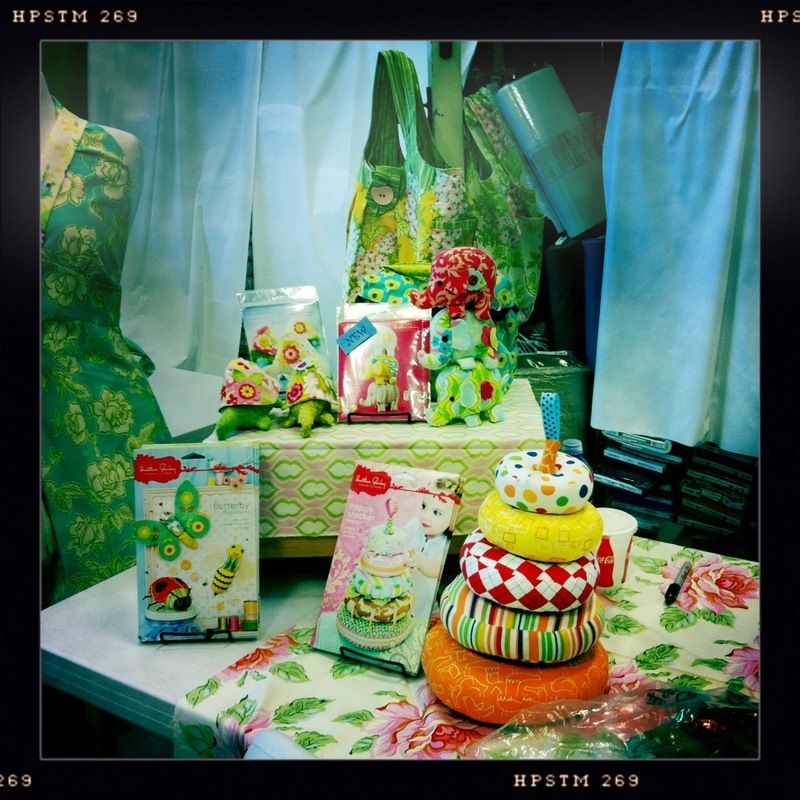 And I arrived an hour early. Yes- I was early. Totally by mistake! I brought my little piggy doll to show her. I was so excited and so nervous!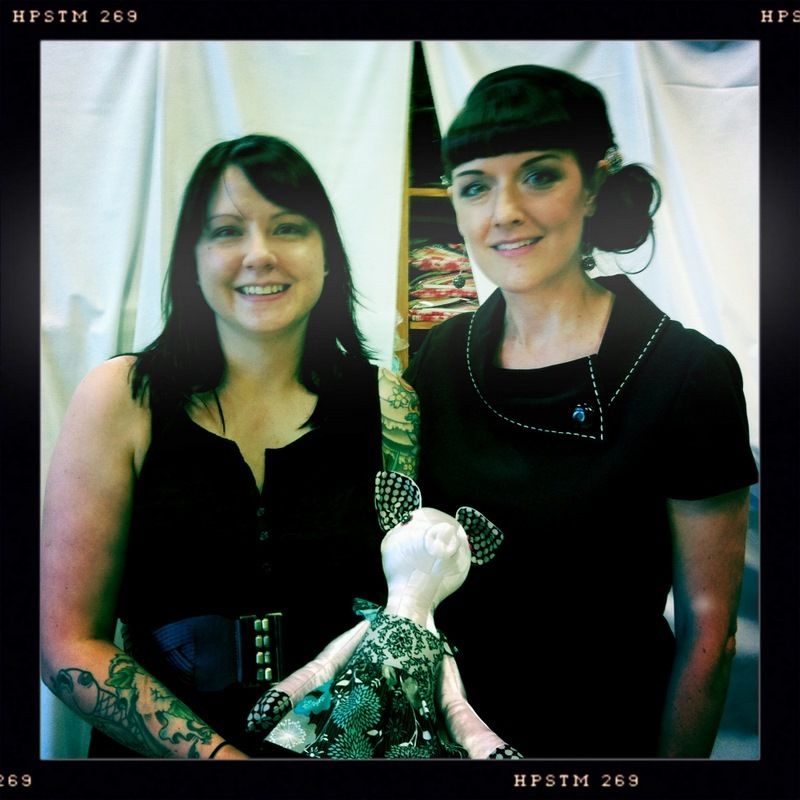 And 5 1/2 months pregnant. Nope, you can't tell. She was so nice- and she loved seeing a pig doll all made up!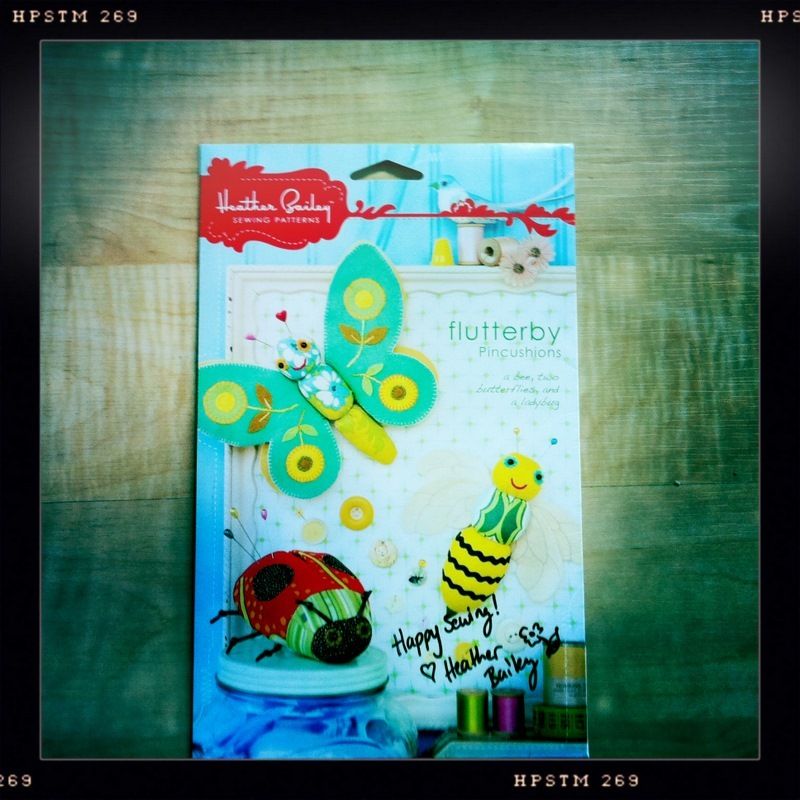 I thought about having her sign my pig- but I didn't want the ink to run on the satin. So I bought a new pattern!